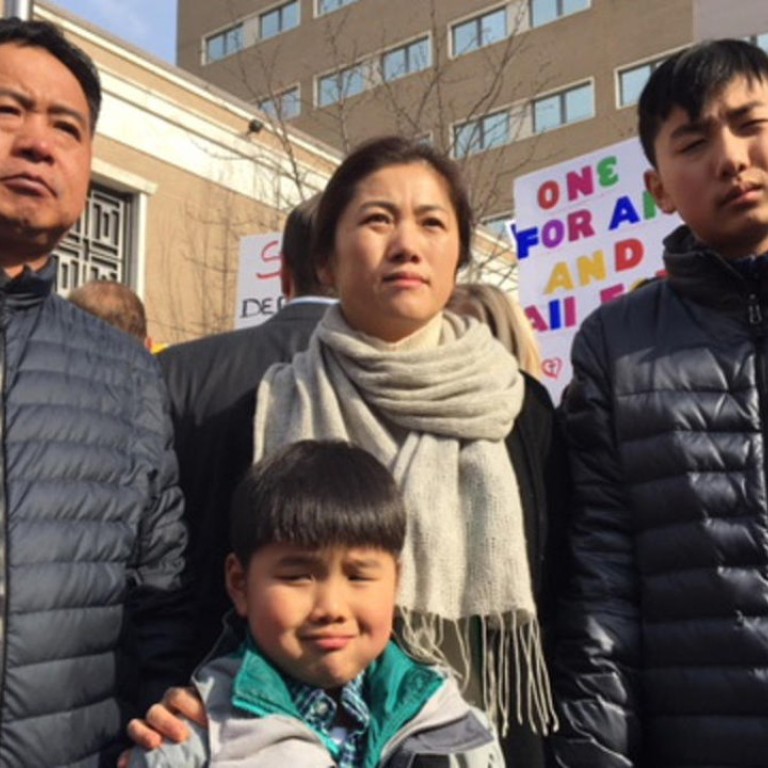 Chinese couple face deportation after nearly 20 years in US
Couple entered the country illegally in 1999 and have since had two children after creating a new life in Connecticut
A Chinese couple who have lived in the United States for nearly 20 years after entering the country without residency visas are due to be deported during the Lunar New Year holiday, according to US media reports.
Huang Zhelong and his wife Li Xiangjin were due to be deported back to China from the town of Simsbury in Connecticut on Friday, the reports said.  
Huang and Li entered New York from China without proper visas in 1999, according to the NBC news website. They moved to Connecticut in 2006 where they started a nail salon business. The couple have two sons, aged five and 15, who were born in the United States, making the children US citizens.
The couple were ordered by immigration judges to leave the country five years ago but were granted stays, their lawyer, Erin O'Neil-Baker, was quoted as ­saying. Both applied for permanent residency but were turned down. The orders of removal were now being enforced.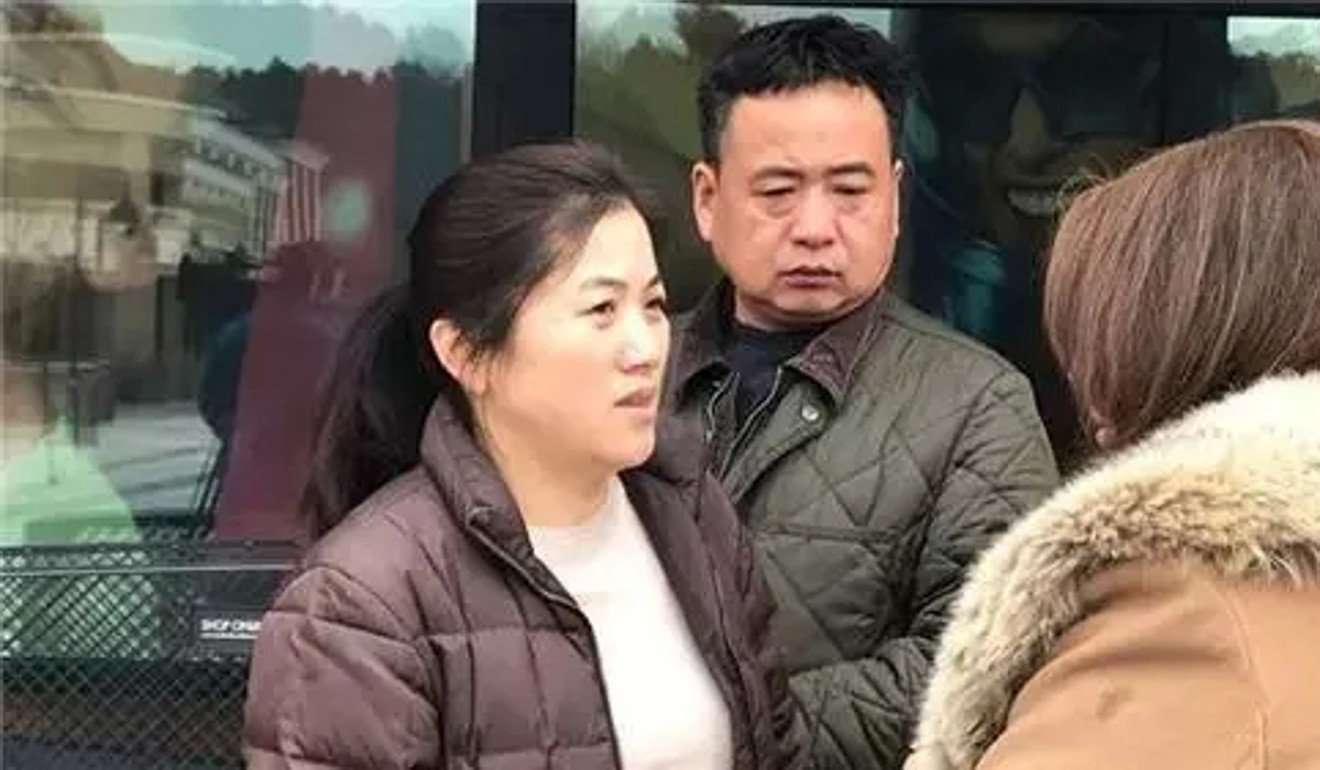 O'Neil-Baker told NBC the couple would need to take their children with them or they would be placed in state custody.
The authorities gave the ­couple until Friday, the first day of the Lunar New Year, to leave the US. Huang has been ­fitted with a GPS tracker on his ­ankle to stop him fleeing, according to US media reports. 
The children spoke only ­English and were unfamiliar with Chinese culture, a sobbing Li told about 100 supporters gathered outside their nail salon last ­weekend, the report said. "I think this is my country. I don't want to leave here. Please help me," Li was quoted as saying. 
Laurie Kane, a friend who organised the rally, said the couple had no criminal record and had been paying taxes. 
The couple's plight has moved many in their community, but most Chinese people commenting on the case on Weibowere unsympathetic. 
"They'd better not come back since they wanted to give up their Chinese citizenship. If they really think they are Chinese, they wouldn't have ­allowed their kids not to speak Chinese … no pity for them," one person wrote. 
Wang Huiyao, who heads Beijing-based think tank the Centre for China and Globalisation, said the family was confronting US President Donald Trump's tightened immigration policies. 
"There has been a campaign against undocumented immigrants, but it's not targeting just Chinese," Wang said. "In the past if someone had good reasons to stay he or she would be pardoned. But now it's a one-size-fits-all kind of solution."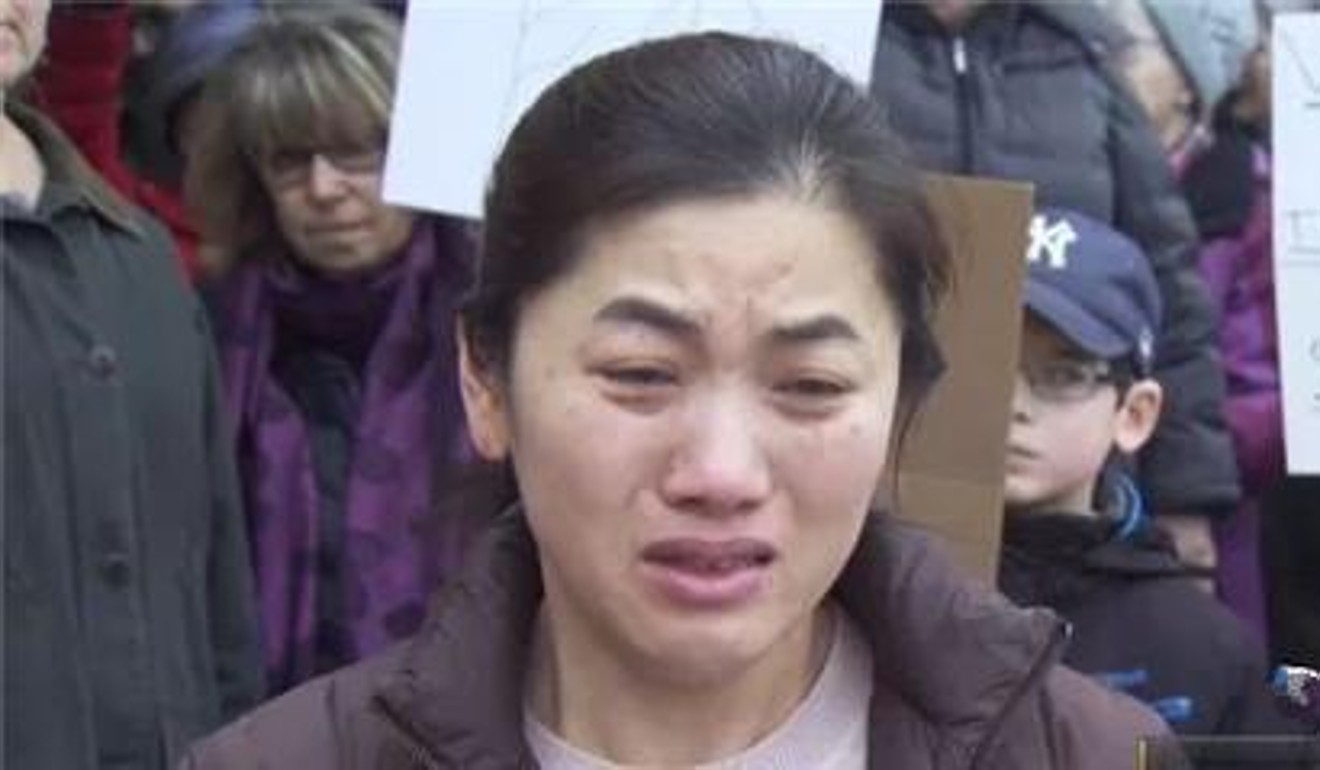 Arrests and deportations of illegal immigrants in the US have risen since Trump took office early last year. More than 143,000 people were arrested by US immigration authorities in 2017, a 30 per cent increase on the previous year, according to the Pew Research Centre. 
Wang said China would welcome the family back. 
"China has been easing visas for foreigners of Chinese origin, meaning even those who have obtained foreign citizenship are welcome, let alone Chinese citizens," he said. 
From this month, ethnic Chinese living abroad were allowed to apply for visas permitting them to stay in China for five years or to enter the country multiple times over that period, as long as they could prove their Chinese origin, the Ministry of Public Security announced last month. 
Wang said the couple's children could return to China on a tourist visa before deciding on US or Chinese citizenship when they reached 18. 
This article appeared in the South China Morning Post print edition as: American dream ends for Chinese family of 4