History
Get more with myNEWS
A personalised news feed of stories that matter to you
Learn more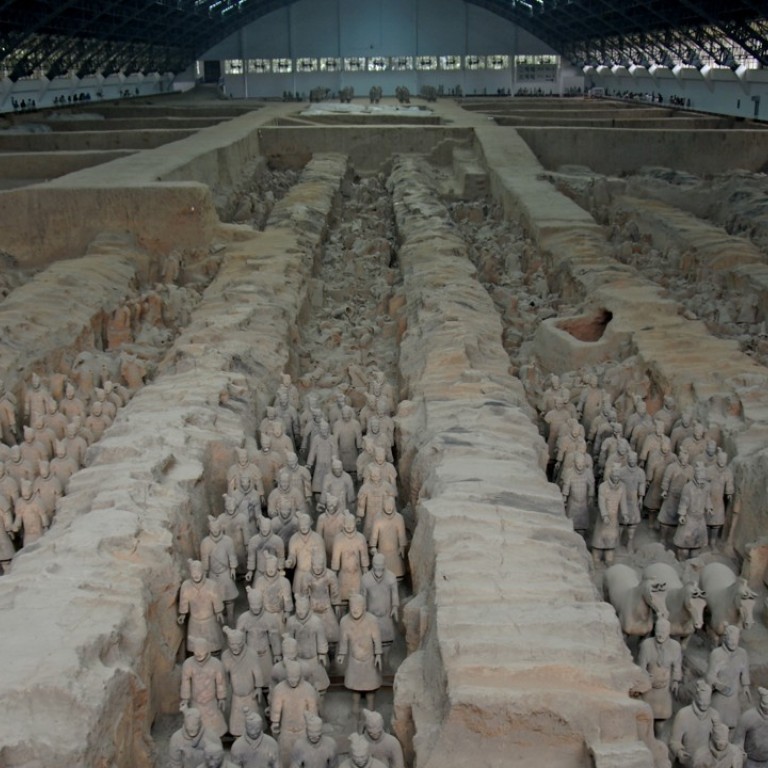 How China is using technology to bring its ancient — and more recent past – back to life
A growing list of 'virtual tourist sites' showcasing China's rich history includes the Terracotta Army and the National Museum
The remote village of Liangjiahe in China's bleak northwest can take some getting to, even for the most committed "red tourist".
The dusty outpost was where Xi Jinping launched his political career and spent seven years of hardship, a formative time that shaped the outlook of the man who would eventually become president.
Even today, anybody wanting to see the place for themselves to get some sense of what makes Xi tick would have to travel into the depths of Shaanxi province, more than 600km as the crow flies from Beijing.
But there is a digital shortcut – by putting on a virtual reality visor, internet users can enter the world where Xi lived amid the turmoil of the Cultural Revolution.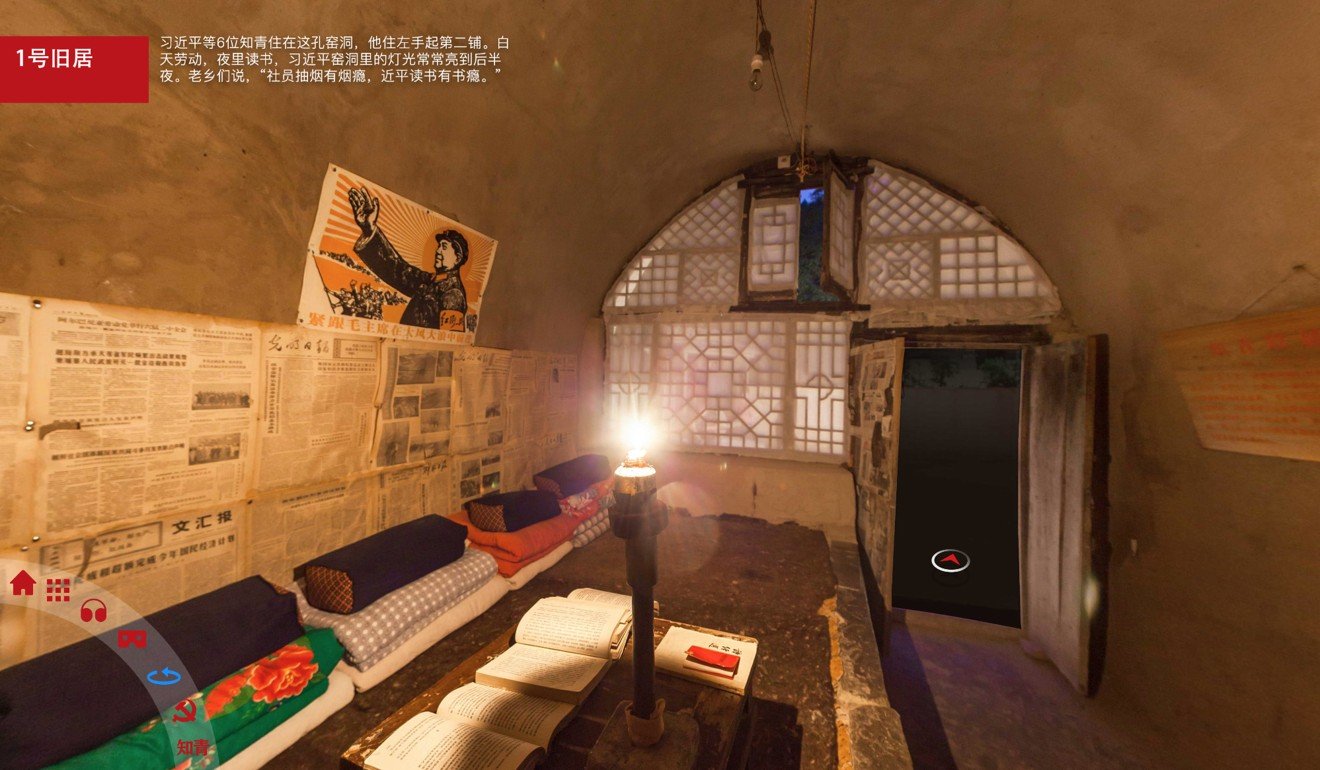 Liangjiahe is just one of more than 230 digital museums and heritage sites that web encyclopaedia Baidu Baike has allowed online visitors to tour for free in the past few years. 
The list of virtual tourist sites includes the Terracotta Army, a collection of terracotta sculptures depicting the armies of Qin Shi Huang, the first emperor of China, in Xian, and the National Museum of China in Beijing, a repository of information and artefacts on the arts and history of China. 
It is all part of China's attempt to use technology to digitalise its history and cultural heritage and bring them to the masses. But there are still some very real-world barriers to overcome.
Non-Baidu projects available for VR tours include a digital museum at the southern gate of the Forbidden City, called the Palace Museum, which allows a closer look at the collection of antiques in the imperial palace. A VR-enhanced view of the structure shows a Ming dynasty emperor drawing a blueprint, telling how the structure was designed and built.
The past decade has seen Chinese authorities use scanning technology to preserve the country's cultural heritage and other mature science to store the digital data, according to Chen Wuwei, a digital heritage specialist at New York University Shanghai. 
"They're not only using the technologies to protect their own heritage, but also exporting them to other countries," said Chen, who has digitally documented images of esoteric deities from Dazu rock carvings in Chongqing and transformed them into three-dimensional models. 
He said a Peking University professor had been invited to Angkor Wat, the temple complex in Cambodia, to serve as a technical adviser on the effort to digitally preserve the religious monument. 
While the Open Gallery of Google, which is blocked in China, was a solid platform for museums' online exhibitions in other countries, China was nevertheless off to a good start with Baidu Baike's digital museum programme, notwithstanding a challenging overall internet environment, Chen said. 
"We know the internet in China is a vast intranet," he said. "But it's good to do things step by step. Within the existing intranet they can start with the domestic museums."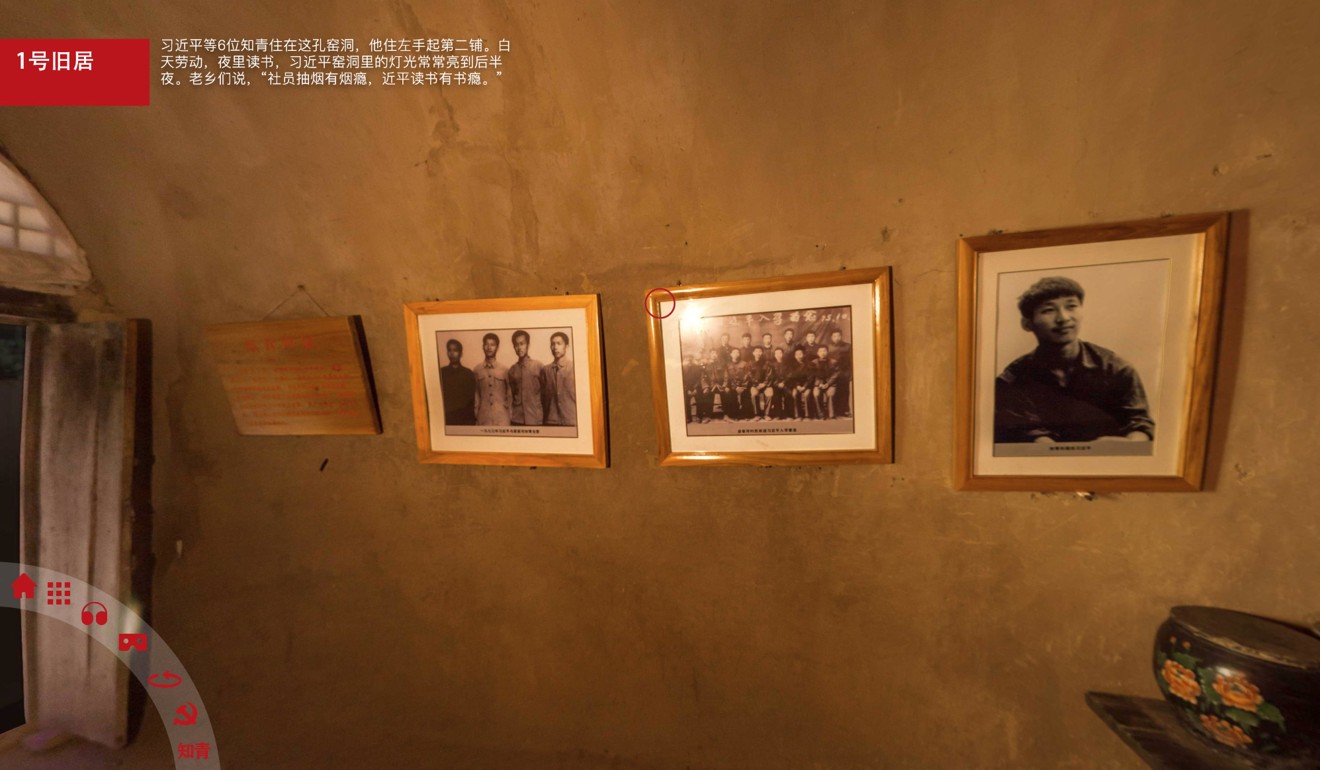 While China's digital museum outreach has had an encouraging start, a number of factors, including a lack of communication among museums and local cultural heritage conservation bureaus combined with a concern about VR touring leading to a drop in physical visits, have hindered overall progress, according to industry insiders. 
Chen gave the example of a well-received exhibition of more than 100 sculptures from India and China that took place in several Chinese museums including the Palace Museum and museums in Fujian and Sichuan last year.
"It was really a great exhibition," Chen said. "But there was no digital content on the websites of those museums. Neither could I see any exchange among the museums." 
Jin Xiaping, who oversees Baidu's digital museum project, said most of the contacted museums had a conservative attitude about going digital.
"We need to talk to them one by one, and each of them may have different needs," she said. "So the progress has remained slow."
Jin said despite concerns that virtual tours might reduce the number of offline visits, digital projects actually boosted physical visits. 
For one thing, the digital museum did not include all of its collection, giving people an incentive to check out the exhibits in person. But to draw a reasonable number of online viewers, the digital museum should exhibit at least 60 items on Baidu, according to Jin.
"A real visit still proves to be a very different experience from an online tour," Jin said. "Many people, once their interest is generated by an online tour, will go to the physical site.
"For example, after we launched the 360-degree online viewing of Sagrada Família, many people said they planned to go there during Lunar New Year, because they wanted to see whether it was [as] beautiful [as advertised] and find out what we have not included online."
For Jin's team, the bigger challenge has been figuring out how to attract online tourists in an era of hasty cultural consumption.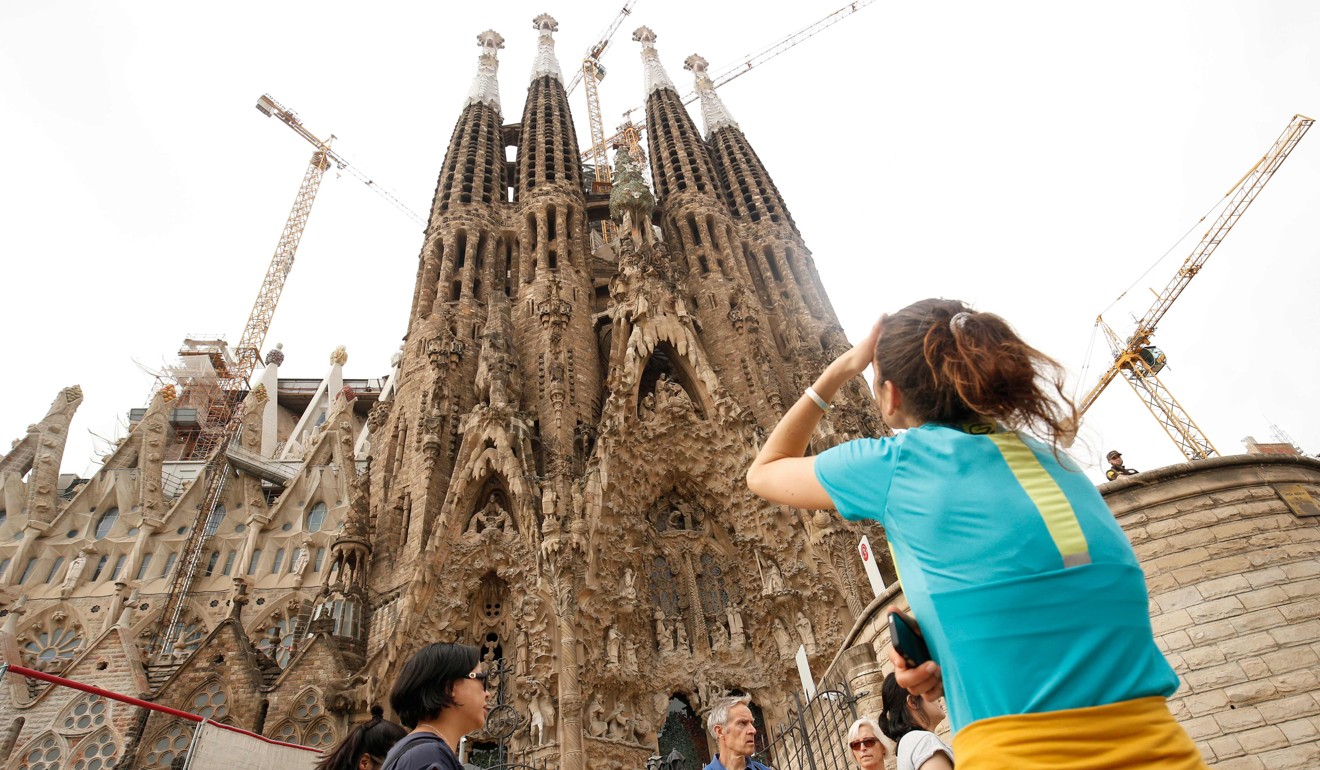 "No matter what method we use, video or 360-degree viewing, or virtual reality, our purpose is to present the information to users and let them consume it," she said.
She did not elaborate on how many people have gone to those digital museums and how much time they have spent there. 
Nearly 73 million people have visited Baidu's digital museum homepage since the site was launched in 2012, the website showed.
Liu Simin, a Beijing-based tourism expert, said virtual reality greatly improved the experience for people who wanted to examine rock carvings and wall paintings, since these things often could not be seen clearly because of their high placement or strict restrictions on light, temperature, humidity and so on. 
"However, it's not necessarily a must for all museums," Liu said. "For example, the Palace Museum needs to be appreciated physically little by little. It's too big and there's too much for one to see. A VR tour can only be a simple addition."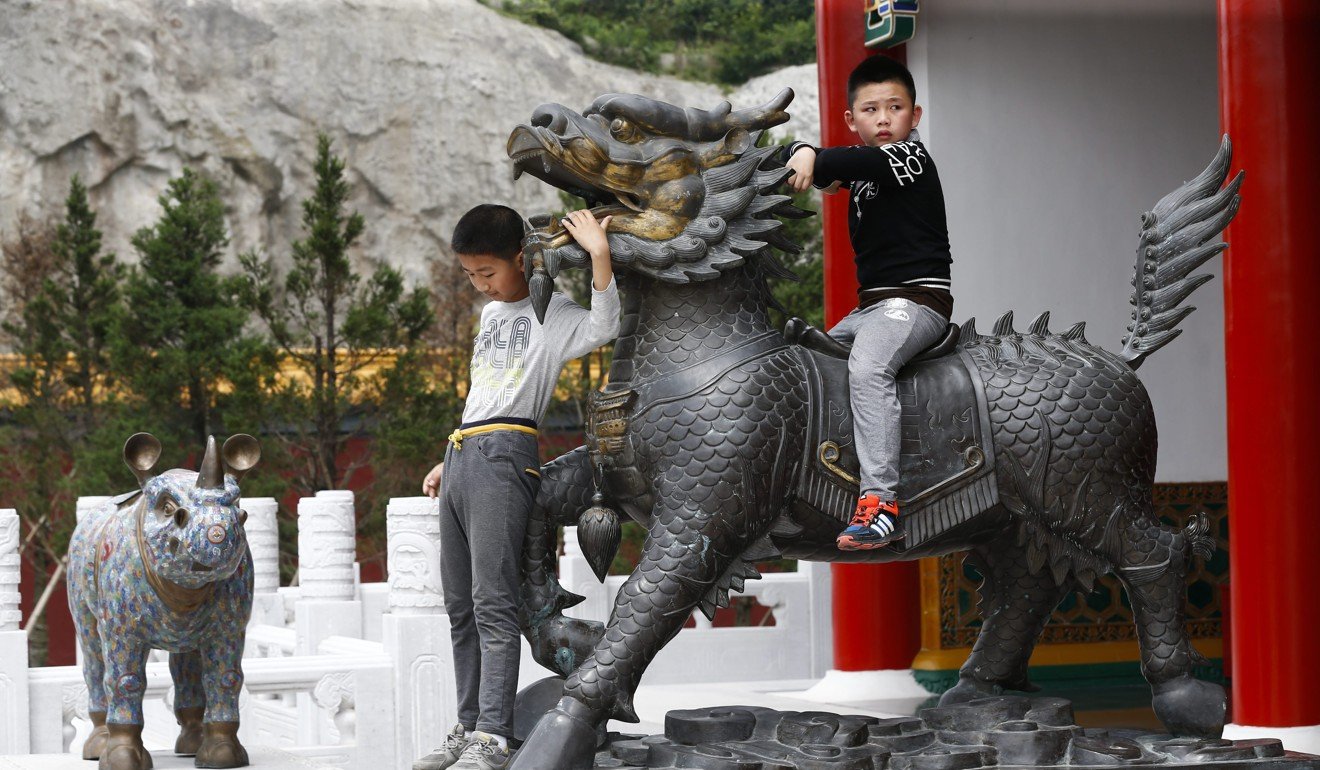 Despite a large-scale advertising campaign on official media when the Forbidden City's digital museum was launched two years ago, the site is not open every day. Tourists had to book visits in advance, staff at the museum's tourist reception centre said. 
Managers of the relics park at the Old Summer Palace, known in Chinese as Yuanming Yuan, have given up on an attempt to entice visitors via a virtual tour. 
Although a virtual tour button has remained atop the site's homepage, it does not work. The park's publicity department said it had no plan to continue running the virtual tour. 
Instead, in October the park rolled out a more practical guide programme embedded in WeChat. It supplies the visitor with introductions to what he or she sees while walking in the park as well as route-planning guidance and fee information.
The programme "has greatly improved touring efficiency", the park said.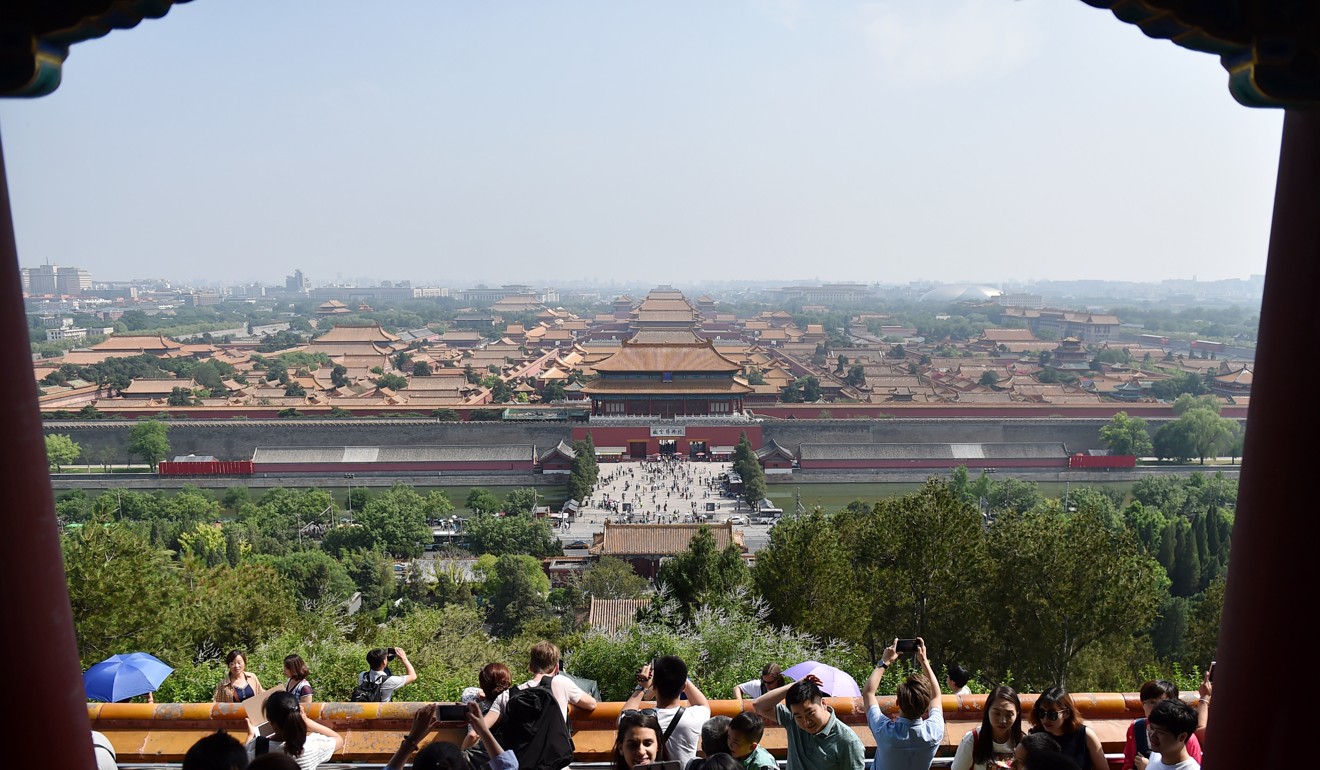 Chen, the NYU scholar, said that although a VR tour allowed people to see attractions more clearly, the virtual experience differed drastically from a physical one. 
For example, in a VR visit to an image cave, a dark place where learned monks entered nirvana, the technology will normally add light to make sure people thoroughly see it. 
"The real experience of entering a sacred cave, with one's eyes gradually getting used to the darkness, is no longer there … The aura is missing," Chen said. 
"Virtual heritage can infinitely get closer to [the] physical heritage but can never replace [the latter]," he said. 
The future of digital cultural heritage lies in augmented reality (AR), a technology that superimposes a computer-generated image on a user's view of the real world. AR could be used to let people obtain text, images and statistics by scanning certain physical scenes and sites via a mobile device, Chen said. 
Outdoor attractions are lagging museums in AR readiness, according to Chen. "In [outdoor] tourist attractions what we see today are still loudspeakers and red flags." 
Baidu's Jin said embracing AR more fully was his organisation's goal. 
To that end, it is using AR on the physical museum of the Terracotta Army to allow the visitor to use the Mobile Baidu app to scan a life-size sculpture of a soldier, horse or chariot in battle array to find out more about it, such as what it looked like before it was repaired.
(The sculptures, created between 246 and 206BC, were all broken when they were finally unearthed and recovered piece by piece, centuries later). 
"We will start with the Terracotta Army and other major heritage sites such as the Mogao Caves and the Yungang Grottoes," Jin said. "But in the future we wish to build an open platform where other museums or sites can directly put their content on."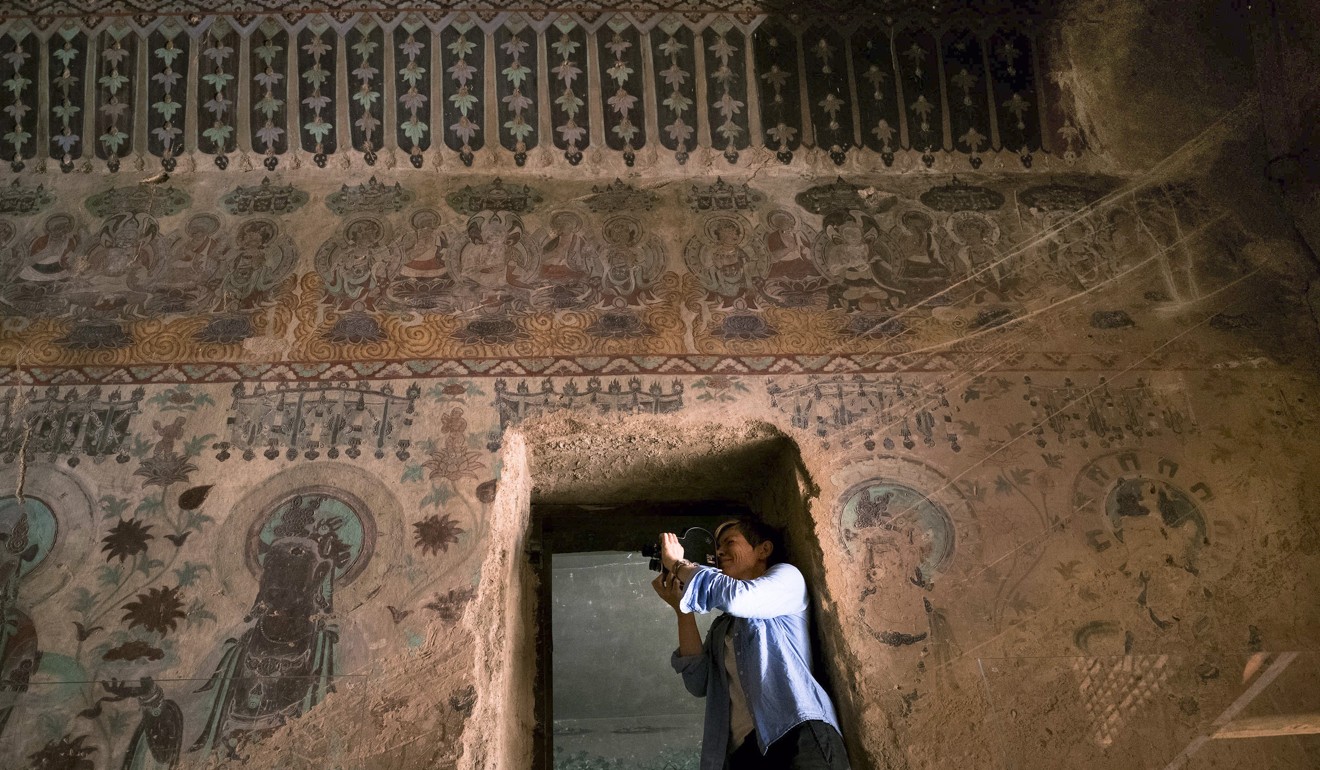 A goal is to use AR and historical research to show visitors to the Mogao Caves how the grottoes originally looked before their colours faded.
"To allow people to see what they can't see when visiting the place in person – this is our direction," Jin said.
This article appeared in the South China Morning Post print edition as: Virtual reality helps give China's past a future