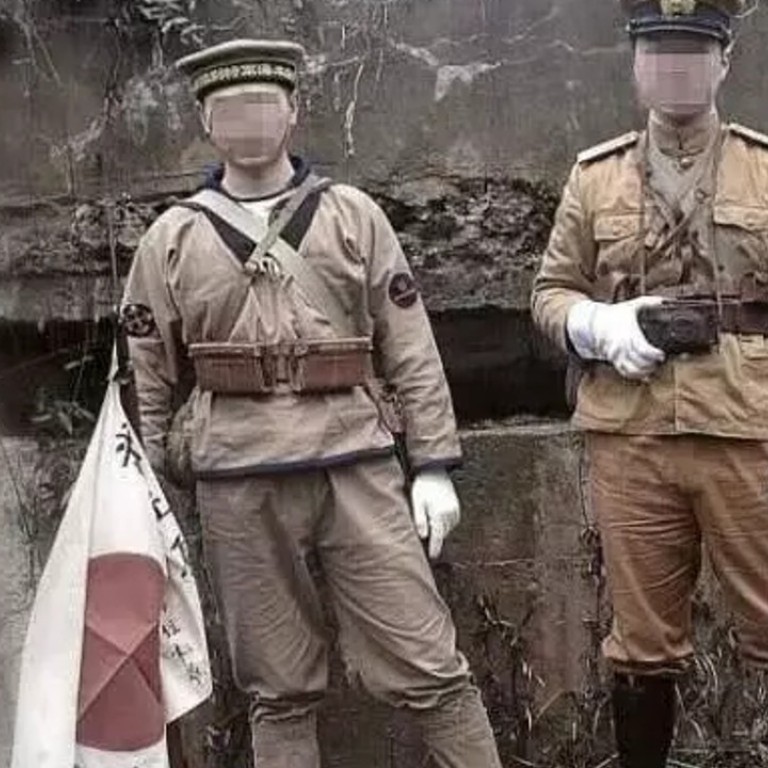 Nanjing massacre memorial condemns viral photos of 'Japanese soldiers' posing in the city
A memorial in Nanjing commemorating Chinese civilians massacred by Japanese troops in 1937, has condemned photos circulating online showing two Chinese men in war-era Japanese uniforms posing in the city.
In a strongly worded statement issued on Wednesday night, the memorial described the images as "shocking".
The statement came after photos of the pair striking comical poses by fortresses in Nanjing, eastern Jiangsu province, went viral on Chinese social media on Tuesday evening.
"The relevant laws [governing such matters] urgently need to be improved. Our national scars must not be taken as a joke," read the statement from the director of the memorial.
The city is the site of a massacre that began on December 13, 1937, the day the Japanese captured the area.
The memorial hall commemorates the events that unfolded over a period of six weeks after the capture. China has said about 300,000 civilians and soldiers were killed in the frenzy of murder, torture, rape, arson and looting that followed.
Chinese media reported that the photos were taken at Purple Mountain, the last stronghold of the Chinese troops in their bid to defend the former capital against the Japanese.
In one photo, the pair were shown making cheerful gestures as they posed with samurai swords and a military telescope.
In others, they held rifles or a Japanese national flag, inscribed with a slogan that stressed the need to pray for military success. The men's faces were blurred in the pictures.
The incident comes after the memorial's marking in December of the 80th anniversary of the massacre by hosting a ceremony attended by seven state leaders, including President Xi Jinping.
It goes against China's increasingly proactive patriotic education programmes and effort to assert its power in the international community.
This is not the first time that Chinese citizens have acted against the country's political norms.
They were charged with "using symbols of illegal organisations" but were released after posting bail of 500 euros (US$590) each.