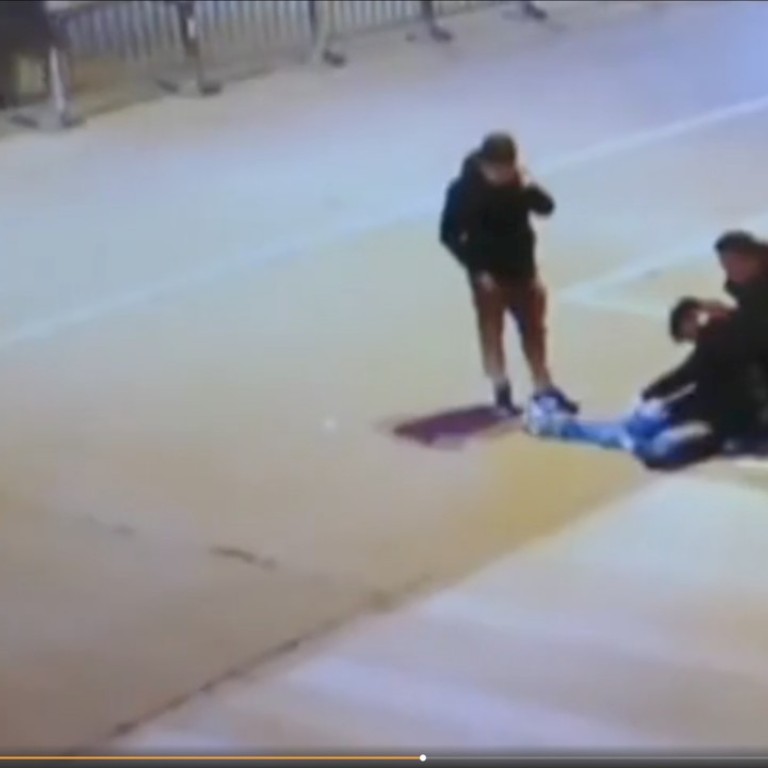 Chinese man dies after friends leave him in hotel lobby after binge drinking
Man's case the latest death in China caused by binge drinking and toasting at banquets
Nine people have been ordered to pay compensation after a friend they had been drinking excessively with in eastern China later died after they left him to recover in a hotel lobby, according to a website report.
The nine have been ordered to pay 610,000 yuan (US$96,000) in compensation to the family of the man, according to the video streaming website Pear Video.
The man, whose full name was not given, was left by his friends at a hotel in Jinhua in Zhejiang province on February 8 after drinking at a banquet, the report said.
Video footage shows the man so drunk he was unable to stand or sit up straight.
Two friends are shown trying to help him, but he was later left at the hotel lobby.
Chinese media reports suggested that the group had been drinking elsewhere and that the man was later dropped by car at the hotel.
A police officer was quoted by the website as saying that the man died later the same night after he was found lying motionless at the hotel.
"The man was pronounced dead after attempts to resuscitate him failed," the officer said, adding that he probably died from alcohol poisoning.
All nine people who dined and drank with the man paid a share of the compensation agreed by the family, with those who initiated the gathering paying a larger sum, according to the article.
His relatives blamed the man's friends for failing to stop him drinking excessively and to ensure he arrived home safely after he became drunk.
In a similar case this month in Baoji in Shaanxi province, 12 people were ordered to pay 340,000 yuan to cover the victim's burial fee and cash to his family after he died after drinking excessively with them, the news website Cnwest.com reported.
Chinese media frequently report on deaths caused by binge drinking at banquets due to the macho drinking and toasting culture among some men.
Major holidays such as the Lunar New Year usually see a peak in the numbers of such cases as most company annual gatherings or parties among old friends take place around these periods.
A young migrant worker died earlier this month after excessive drinking at a company lunch and dinner in Guangzhou in southern Guangdong province.