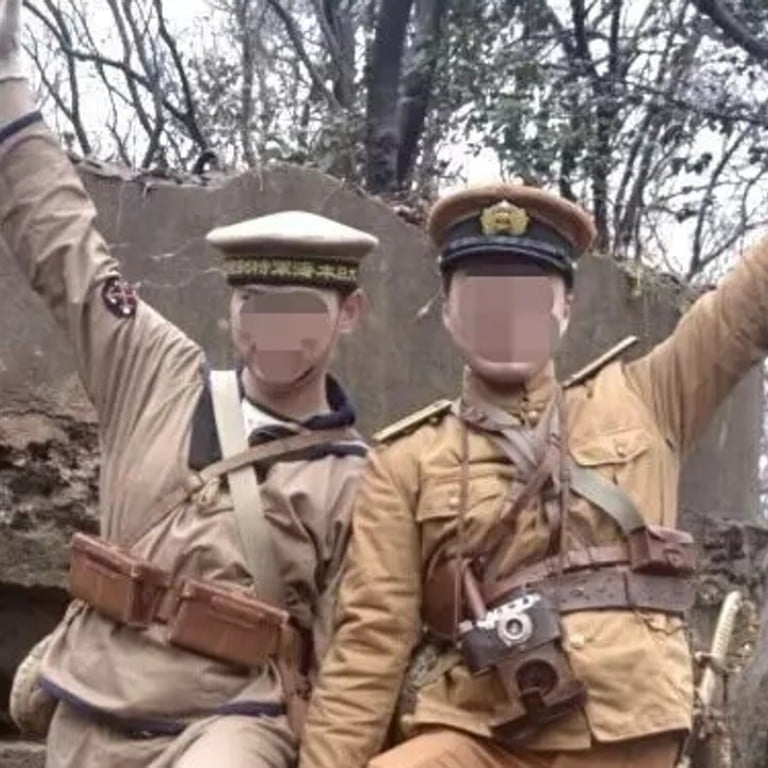 Japanese war uniform prank lands Chinese duo behind bars
Police detain two men for causing a public disturbance after photos of them at a historic military site are posted online
Two Chinese men have been detained for 15 days after photos of them dressed in second world war-era Japanese uniforms at historic military fortifications in eastern China were posted online.
Police in the district of Xuanwu in Nanjing, Jiangsu province, said on Friday that a 25-year-old man from Dazhou in Sichuan and a 22-year-old Nanjing man were arrested on Thursday night for causing a public disturbance.
According to a police statement, the men bought the military uniforms and equipment on the internet and took the pictures at Shaojiashan, an anti-Japanese war monument in Nanjing, on Monday.
In one photo, the pair appear cheerful as they pose with swords and a military camera.
In others, they hold replica rifles or a Japanese national flag, inscribed with a call to pray for military success.
They uploaded the pictures on social media on Tuesday, a gesture that police said "severely blasphemed national sentiment and caused an adverse social impact".
Police said the two men admitted their actions and showed remorse.
Nanjing police also warned people to refrain from challenging "national or ethnic" sentiment, adding that any behaviour in public or cyberspace that violated the law would not be tolerated.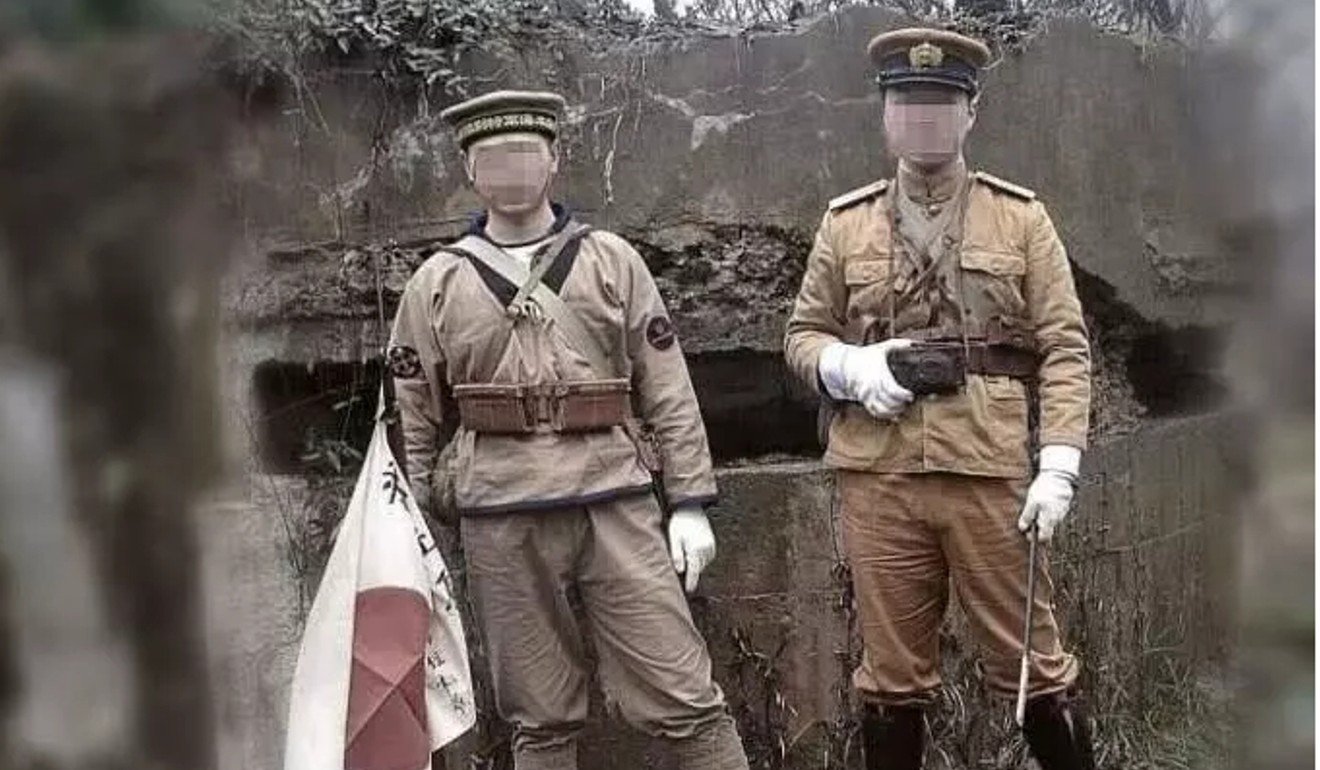 The incident comes just a few months after the city commemorated the 80th anniversary of the massacre of Chinese civilians by Japanese troops. Various state leaders, including President Xi Jinping, attended the event in December.
This is not the first time that Chinese citizens have displayed what has been described as unpatriotic behaviour.
In August, four young men posed in Japanese military uniforms in front of Shanghai's Sihang, or Continental Bank Warehouse, where Chinese troops defeated an invading Japanese force in a week-long battle in 1937.
Despite a lack of surveillance cameras in the area, authorities tracked the men down and detained three of them in Shanghai weeks later.
That same month, two other men were detained in Binyang county in Guangxi for disturbing public order after they posed in Japanese second world war military uniforms outside a railway station.
In a similar case overseas, two Chinese tourists were arrested in Berlin, the German capital, in August after being caught taking photos of each other striking Nazi salutes in front of the historic Reichstag building.
They were charged with "using symbols of illegal organisations" but were released after posting bail of €500 (US$590) each.
This article appeared in the South China Morning Post print edition as: Men held over selfies in Japanese uniforms