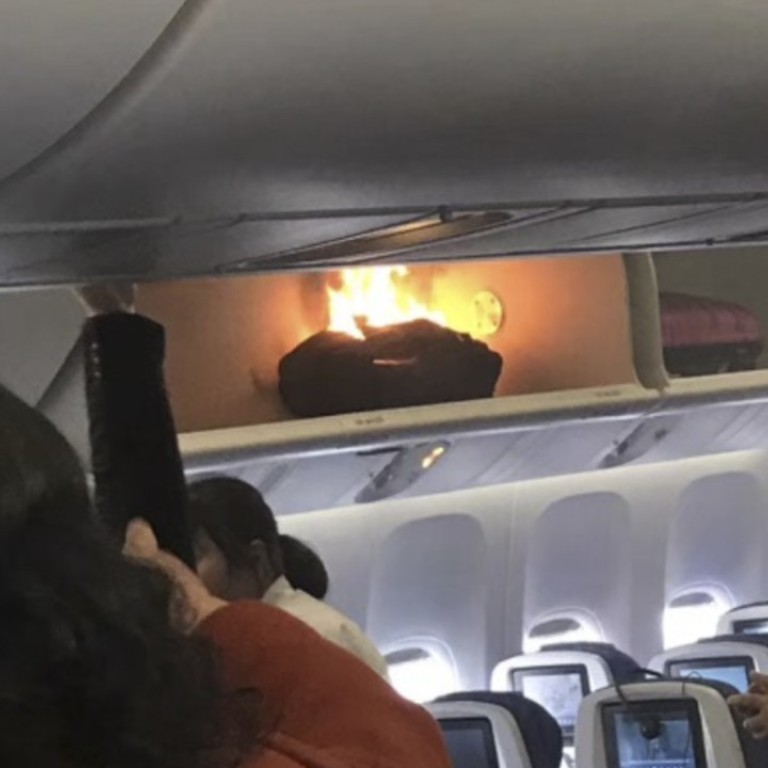 Fire breaks out in overhead locker as passengers board plane at Guangzhou airport
China Southern Airlines flight to Shanghai delayed three hours by incident believed to have been caused by a portable mobile phone charger
A fire broke out in the cabin of a China Southern Airlines plane while it was boarding at Guangzhou airport around noon on Sunday.
No injuries were reported and the fire was quickly extinguished but the incident caused a three-hour delay, the airline said in a statement.
The company said it was believed to have been caused by a portable mobile phone charger that had been stowed in an overhead compartment by a passenger, according to a preliminary investigation. The charger was not in use when the fire started.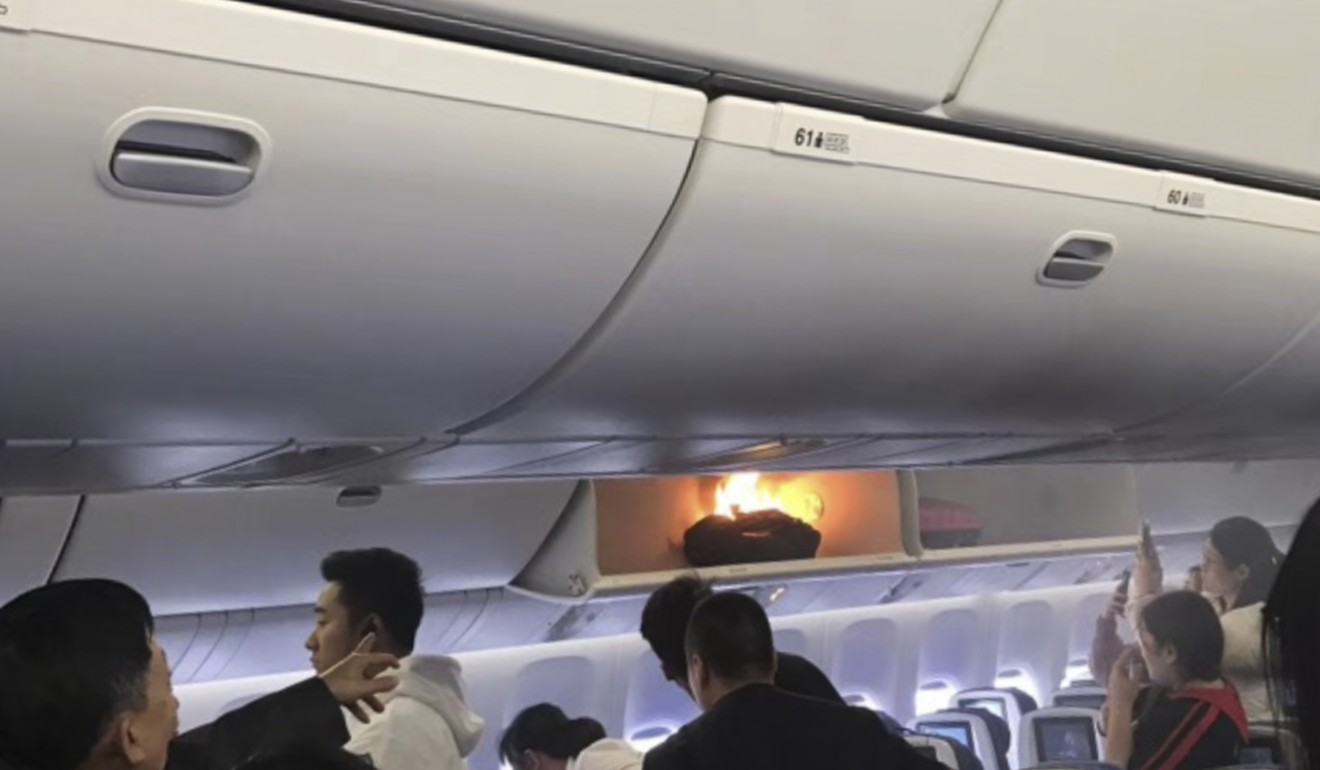 As passengers were boarding flight CZ3539 from Guangzhou to Shanghai Hongqiao airport, smoke and flames began billowing from the overhead locker and the cabin crew evacuated the plane.
The crew and firefighters put out the fire on the Boeing 777-300ER wide-body jet airliner with only minor damage to the cabin, the airline said.
On its official Weibo account, the airline commended the quick reaction of one of the flight attendants. "Our colleague reacted to the fire in a timely and appropriate way," the company said when asked why a flight attendant was seen throwing water on the fire in a video rather than using an extinguisher.
The owner of the charger was taken away by police for further investigation and the rest of the passengers were placed on another flight.