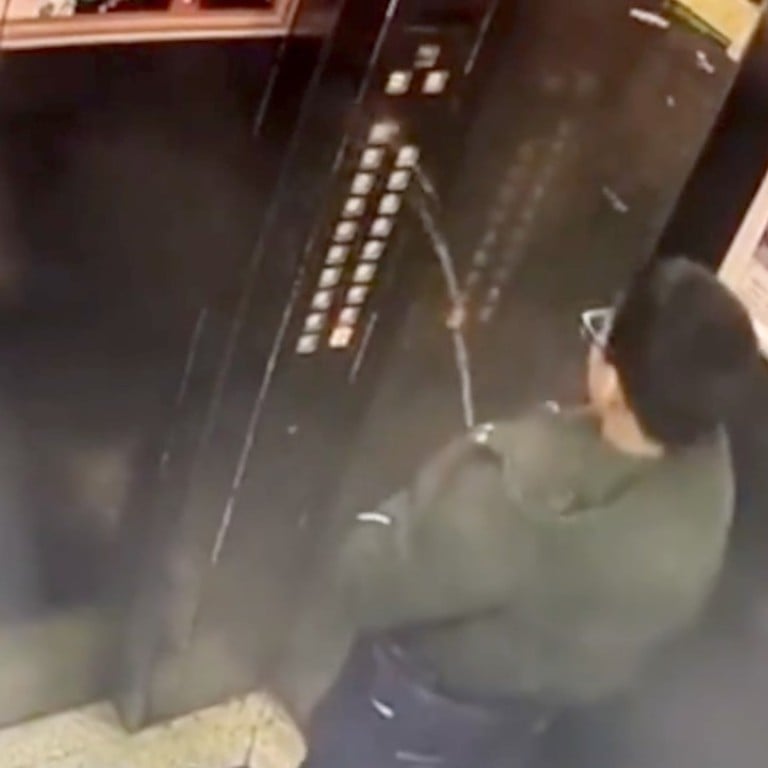 Urine trouble, son! Chinese boy gets trapped in lift after peeing on control panel
Doors jam, lights fail after youngster short-circuits operating system with his deadly aim
A young boy in southwest China who entertained himself on a lift ride by urinating all over the control buttons got a nasty surprise when the system short-circuited and he became stuck.
The incident was caught on a surveillance camera and the footage was published on social media by the Ministry of Public Security.
In the footage, the boy enters the empty lift inside a block of flats in Chongqing and selects his floor. He then unzips his fly and takes aim. After some experimenting, he adjusts his trajectory and succeeds in drenching the entire panel.
Apparently pleased with himself, he zips up and waits for the lift to reach its destination.
Unfortunately for the mystery micturater, his urine played havoc with the lift's wiring and instead of the doors functioning properly, they opened just a crack and then closed again. At the same time, all of the buttons on the control panel began flashing and after a brief pause, the light inside the lift went out.
In the final scene, the boy can be seen hopping in apparent distress.
The footage was posted on the ministry's social order offences account on Weibo – China's Twitter-like service – under the headline "Stop being naughty!"
Internet users were quick to respond.
"Behind a naughty child there are definitely naughty parents," the most popular comment said.
"Don't forget to charge his parents for the repair cost," another said.
The ministry did not say if any action had been taken against the boy or his parents, but said he was freed sometime later.
Last year, a six-year-old boy from Yiwu in eastern China's Zhejiang province was seriously injured while trying to climb out of a lift that became stuck on the seventh floor after he too urinated on the control panel.