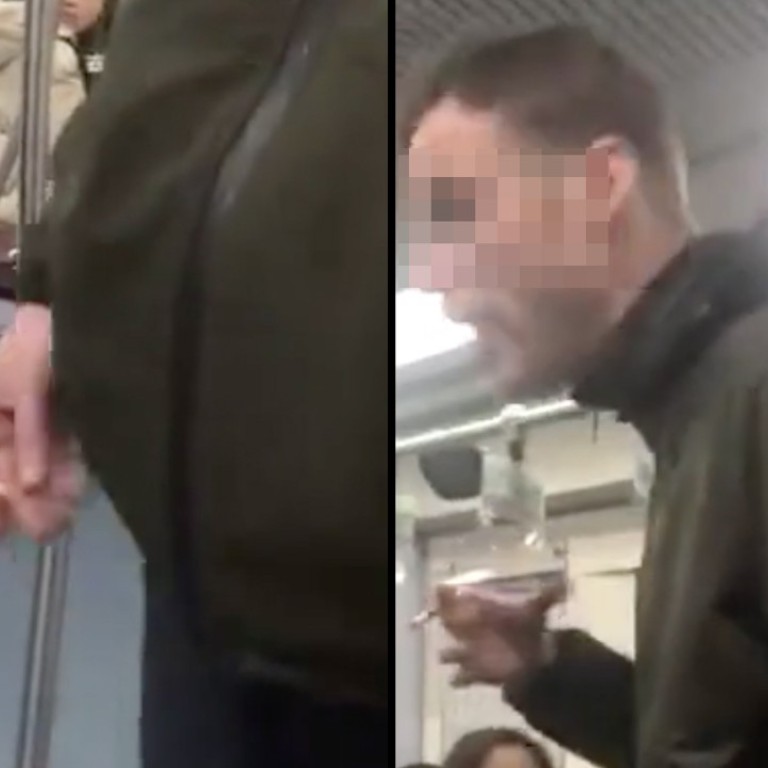 Beijing subway passengers in foul-mouthed row over foreigner smoking on train
Man's refusal to put out his cigarette sparks exchange of four-letter words and bizarre debate on the correct name for China
A foreign man who got into a foul-mouthed slanging match with fellow passengers on a Beijing subway train after refusing to put out his cigarette is likely to face a police investigation, according to local media reports.
A 20-second clip of the incident, which happened on Saturday on the Chinese capital's circular Line 2, was shown on the Beijing Time website, operated by Beijing TV, on Tuesday.
The footage shows the man, who appears to be in his 20s and speaks English with a European accent, holding a lit cigarette as he exchanges expletives with an adversary who, from off camera, is heard advising him to "go back to your country".
The smoker retorts with his own string of abusive comments, as the row descends into a dispute over the name of the country.
"This is China," says the man who is out of shot.
"It's called the Middle Kingdom!" shouts back the smoker.
The row apparently started after the foreigner had earlier been asked to leave another carriage by passengers who objected to him smoking, the person who recorded the incident was quoted as saying in the website report.
The video clip ends with the smoker being approached by three Chinese men who insist he extinguishes his cigarette, which, according to the report, he did.
The matter is now being investigated by local police, The Beijing News reported.
An internet user praised the actions of the mystery men who intervened to end the dispute.
"I'd like to give the three Chinese guys a 'like'," the person said.
More than 3,000 individuals and over 800 companies have been fined since a ban on smoking in public areas was introduced in Beijing in 2015.