Science
Get more with myNEWS
A personalised news feed of stories that matter to you
Learn more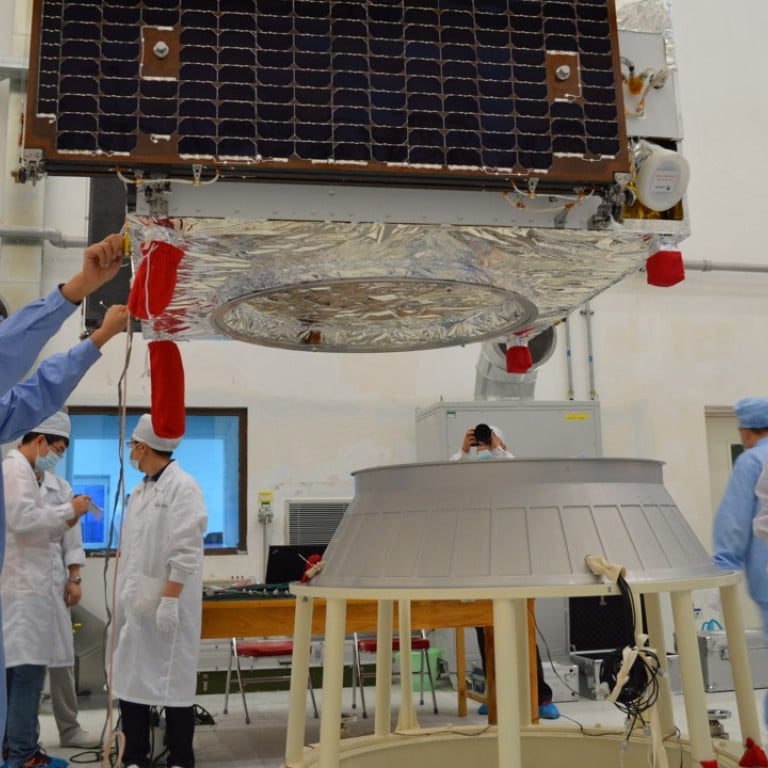 Aerospace firm plans a giant leap for Chinese satellite coverage with global network
Hongyan constellation will extend mobile coverage to all remote and rural parts of the country, with foreign firms locked out of the market
A state-owned aerospace company will this year start launching more than 300 satellites as it presses ahead with plans for the China's first satellite-based mobile communication network.
China Aerospace Science and Technology Corporation said on Friday that it aimed to have 60 of the satellites up and running by 2020, offering basic smartphone coverage worldwide to subscribers in China.
Yin Liming, chief executive of China Great Wall Industry, China Aerospace's commercial rocket launch and satellite services arm, said: "Project Hongyan will be done in three phases, and form a global low-orbit mobile internet."
It did not specify when the 300-plus satellites would be in operation.
The announcement came as US entrepreneur Elon Musk's SpaceX aerospace firm put the first of its Starlink constellation satellites into orbit as part of a similar but bigger global plan for low-cost communications.
Foreign telecommunications firms are barred from operating in China.
It said it would give Chinese users blanket global mobile and internet coverage, filling in black spots in ground-based mobile communications systems and offering pole-to-pole coverage.
Calls to China Aerospace went unanswered on Tuesday.
Earlier reports in Chinese state media said the network would integrate data monitoring and transmission for applications in various fields, including weather, traffic and disaster prevention.
Other features will include an automatic ship identification system and two-way, real-time data transmission, according to the reports.
The service could be used by energy and engineering firms involved in projects around the world, the reports said.
It is also expected to improve the accuracy of BeiDou, China's global satellite navigation system.
But there will be some competition in the crowded skies.
Starlink plans to have as many as 12,000 satellites in orbit by the mid-2020s, while US-based OneWeb has a goal of 648 by 2020. Both will provide broadband networks.
And Iridium NEXT's 66 satellites and Globalstar-2's 24 satellites already offer voice and data services.
Orbcomm network, with 31 satellites, provides low-speed and cheap data transmission.
Google's O3b network has 12 of its 20 planned satellites in orbit, and is expected to be completed next year.
In addition, China's biggest missile maker, China Aerospace Science and Industry Corporation has announced its own version of a low-orbit constellation named "Xingyun", or "running cloud". Xingyun will comprise 100 satellites and provide narrow-band global mobile services for the internet of things.
The first of the Xingyun satellites was launched last year, with two more to lift off this year.
This article appeared in the South China Morning Post print edition as: satellite firm plans world phone network