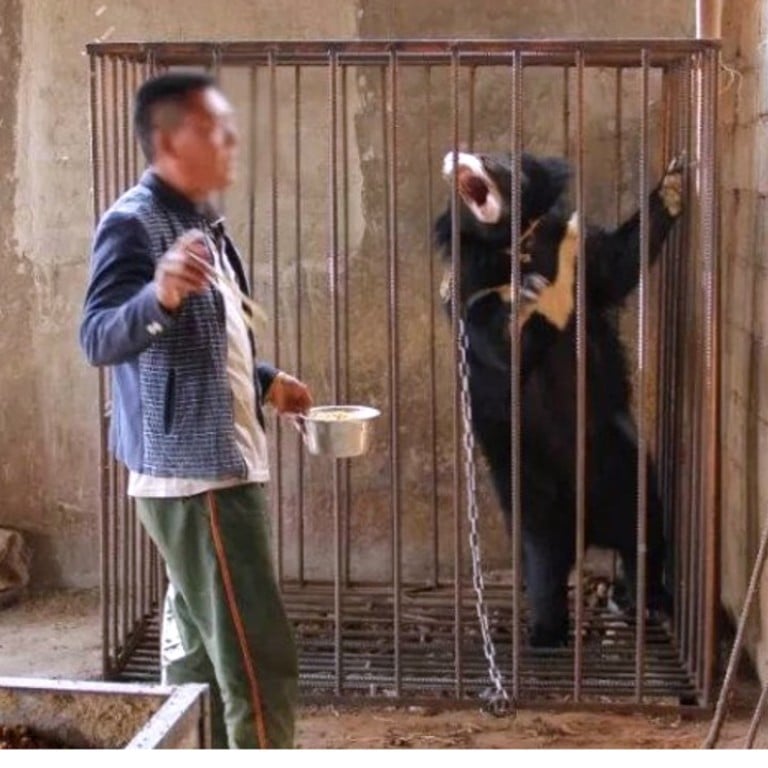 Chinese man thinks Asian black bear cub is a puppy and raises it as a family pet
Owner discovered his mistake only when animal grew into a 176lb adult
A Chinese man who raised an Asian black bear as a pet after initially thinking it was a puppy handed it over to a local animal welfare centre last week after a social media post brought his mistake to the attention of the authorities.
Police found the 80kg (176lb) bear in a cage at the man's home in rural Yongsheng county, in southwestern China's Yunnan province, at the end of last month, China News Service reported on Monday.
The owner, who was identified only by his surname Yang, was quoted as saying he found a "doglike animal" in April 2015 while he was foraging for mushrooms in the mountains near his home.
He took the cub home and "raised it lovingly" as if it were a dog, and realised his mistake only when it grew to a such a huge size, the report said.
Asian black bears are a second-level protected species in China, and only people with approval from the forest authority are allowed to keep them. Anyone without the correct paperwork can be fined up to 3,000 yuan (US$475).
Yang did not have official permission to keep the bear, but as he had not hurt the animal and cooperated with the police investigation, he was not fined, the report said.
Police officers removed the bear and handed it over to the local government's wild animal protection department last week. It was later moved to an animal welfare centre.