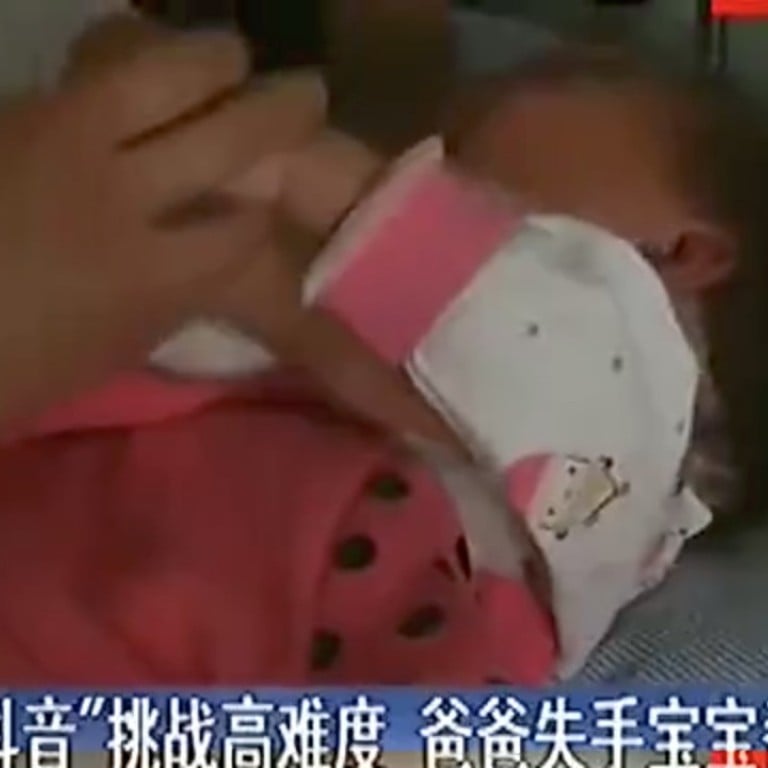 Chinese girl, 2, severely injured after father copies online backflip stunt
The man dropped his daughter and she landed on her head, badly injuring her spine
A man in central China seriously injured his two-year-old daughter by copying a stunt he saw in an online video where a girl was flipped into a backward somersault, according to a TV station report.
The man from Wuhan in Hubei province dropped his daughter as he tried to lift her into the air and she landed on her head, badly injuring her spine, Hubei Television reported.
Wu Ji, a doctor at Wuhan Children's Hospital, told the television station: "She couldn't move her entire body, especially her two upper limbs. Her lower limbs didn't have strength in the muscles either." 
The father, whose name was not given, was copying a video seen on Douyin, a popular app where users edit and share short videos. In the clip, a girl grabbed a man's hands and did a backward somersault in the air, ending up in his arms.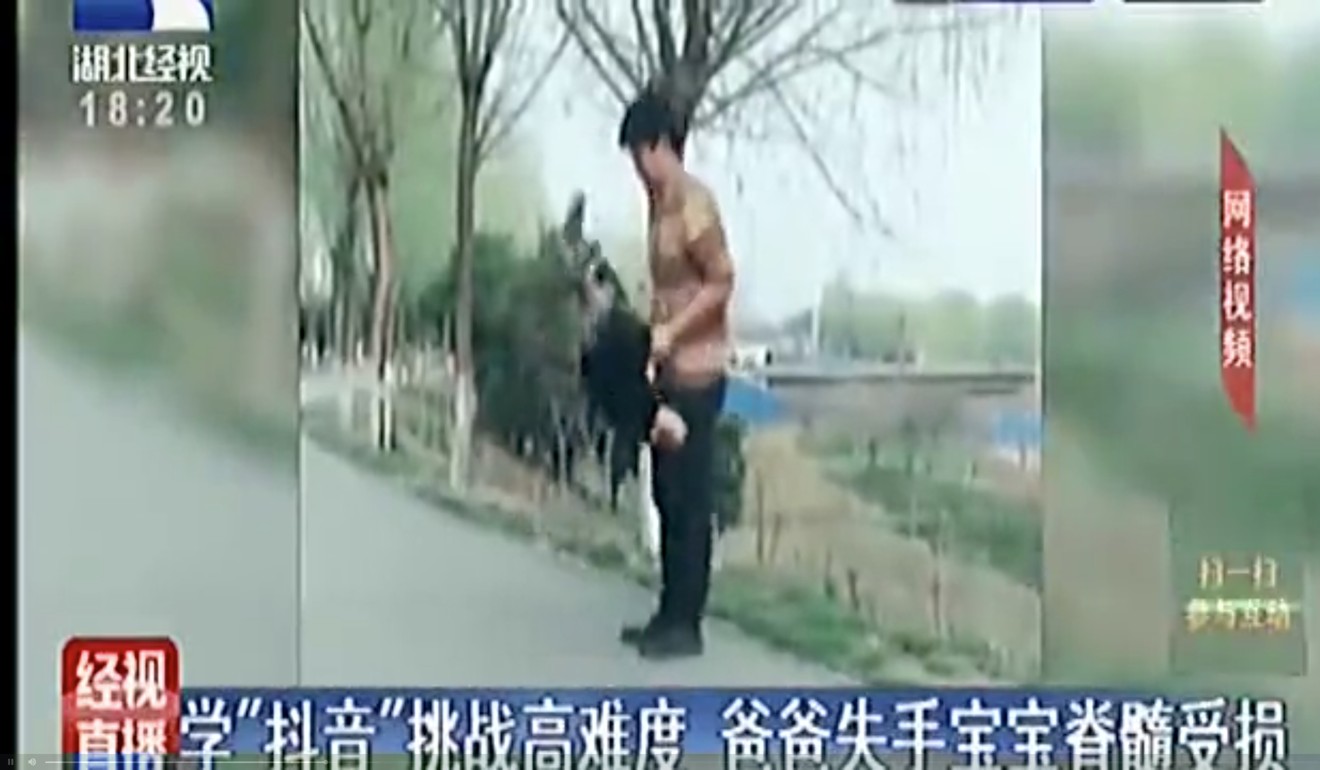 It is not clear if the girl will make a full recovery, the doctor was quoted as saying. 
The medic also warned against mimicking stunts seen in online videos.
"If you grab her arms too loosely, [the child] will fall on her head, but if you grab too tightly, it will cause elbow dislocation," the doctor said.