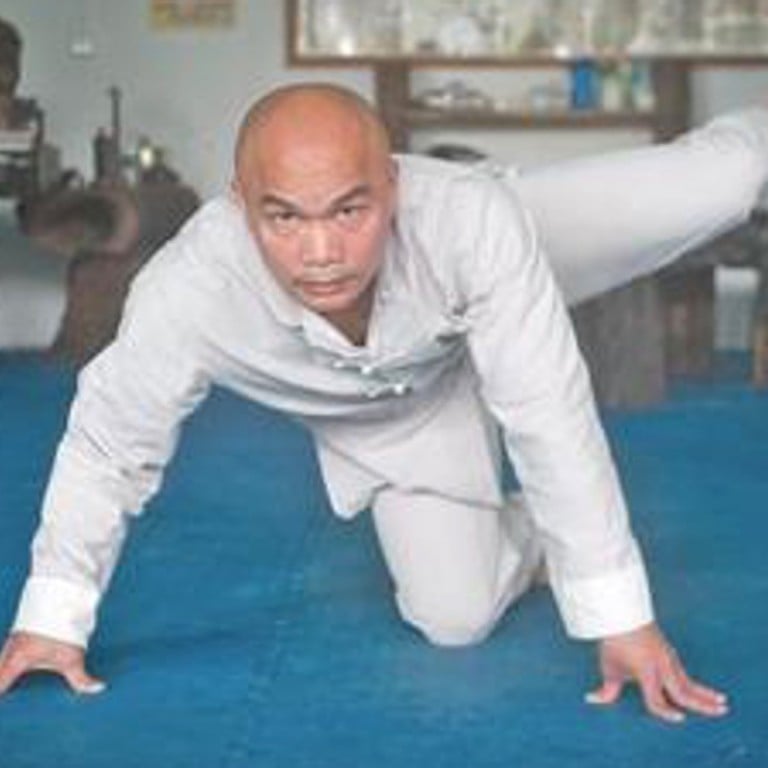 Chinese nuns once used to it to battle bandits, but has dog kung fu had its day?
Martial arts master fears for the future of fighting style that might not look pretty but sure has plenty of teeth
It might sound like the title of DreamWorks' latest animated film franchise, but the ancient martial art of dog kung fu is a long way from being a blockbuster, according to one of China's last masters of the fighting style.
Li Weijun, who is the president of three martial art schools in Foshan, southern China's Guangdong province, said that over the years he had taught various styles of martial arts to more than 3,000 students, Guangzhou Daily reported on Sunday.
But these days, almost no one wanted to learn dog kung fu, he said.
Despite its unusual name, legend has it that the fighting style was developed by Buddhist nuns from southeast China's Fujian province as a form of protection against the bandits and wild animals they met on their travels.
To most martial students, "the moves are not pleasing to the eyes", but the technique was "extremely useful" in real combat situations, Li said.
To truly master the art, students had to think and act like a dog, and in lesson one that meant learning how to take a blow, he said.
"Above all you must drive fear out of your mind. Dog kung fu teaches you how to prepare for a counterstroke after being forced to the ground by your opponent."
By staying low, and making effective use of both hands and feet, a dog kung fu fighter was at his or her most dangerous from an inferior position, Li said.
Sadly, most people living on China's mainland these days had little respect for dogs and so the style had fallen out of favour, he said.
Now 46, Li said he learned the combat style from an old kung fu master who visited his village when he was just eight years old. He said he spent the next two years watching stray dogs on the street and copying the way they moved.
According to the newspaper report, the martial arts master is not a man to be messed with. It takes him just 50 seconds to crack open 150 coconuts with his bare hands, it said.
But you do not have to be a martial arts master to benefit from dog kung fu.
One move enabled the practitioner to lock their opponent's lower legs while lying on the ground, Li said.
"So even the underdog has the chance to win."