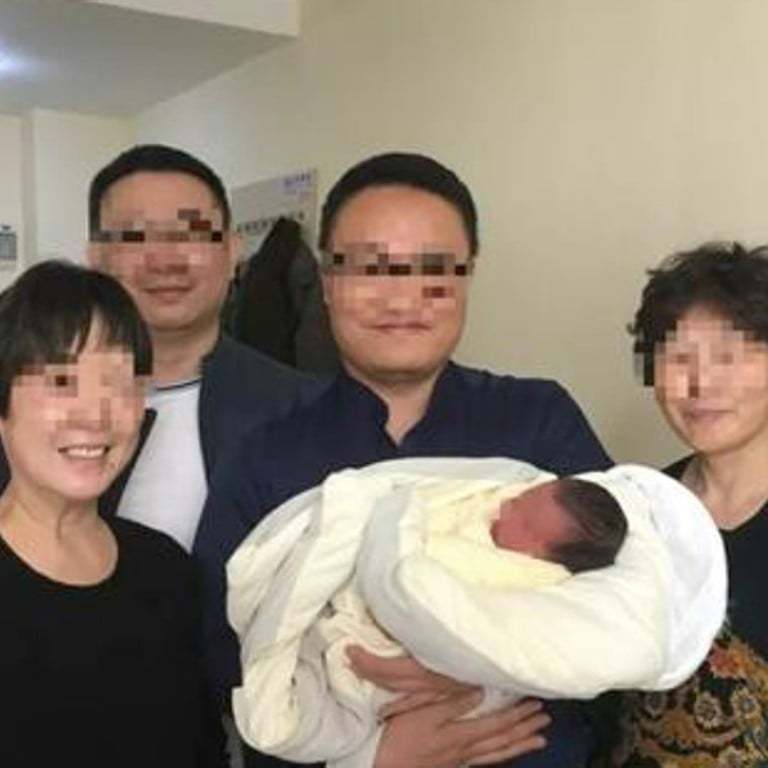 Baby born four years after Chinese parents' death in road crash
Grandparents had to fight legal battle with hospital to get hold of frozen embryos after their children were killed in accident, newspaper reports
The parents of a young Chinese couple who died in a road accident have become grandparents over four years after the pair were killed, according to a newspaper report.
A surrogate mother from Laos has given birth to a baby boy using the couple's fertilised embryos, The Beijing News reported.
Shen Jie and his wife Liu Xi were killed in a crash in Yixing in Jiangsu province in March 2013 and had been undergoing fertility treatment before they died.
The couple's parents had to file two lawsuits to get hold of four fertilised embryos produced by the couple at a hospital in Nanjing.
The case was sparked because China does not have a legal precedent for the parents of couples inheriting their children's embryos, according to the article.
As surrogacy remains illegal in China, the parents had to seek expert medical help overseas and eventually hired a 27-year-old surrogate mother from Laos to deliver the child.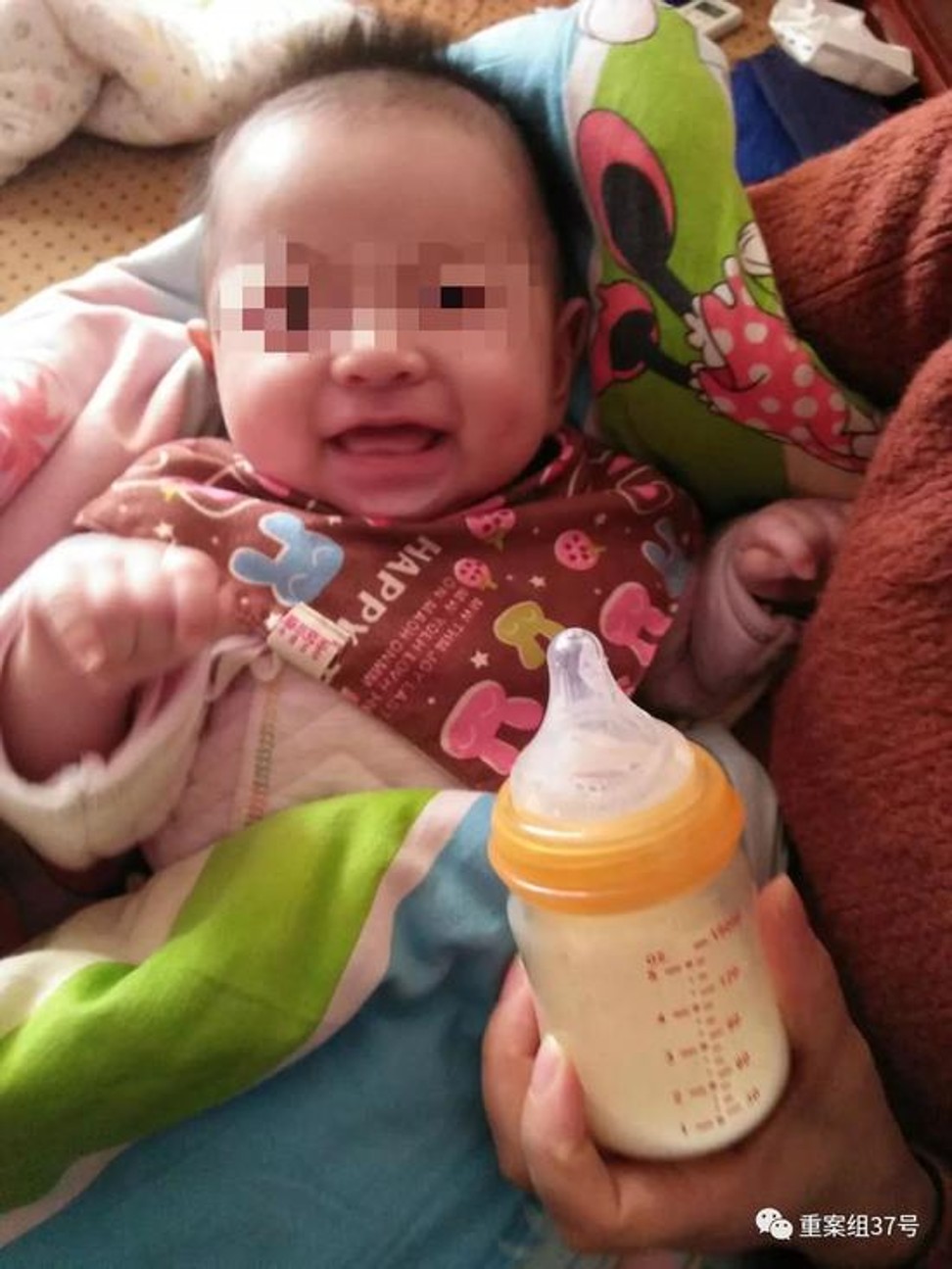 The pregnant mother successfully gave birth to a baby boy in December last year.
The couple's parents were overjoyed as their children's bloodline was extended through the birth of their grandson, the newspaper reported on Monday.
"He's always smiling. His eyes are like my daughter, but he looks more like her dad overall," Hu Xingxian, the mother of Liu Xi, was quoted as saying.
Hu gave the baby the nickname "Tiantian", which means "sweet" in Mandarin.
Shen Xinnan, the father of Shen Jie, was quoted as saying that he only plans to tell the boy what happened to his parents when he is older and in the meantime will say they are living overseas.
"For sure we will tell him what happened – what choice do we have?" Shen said.