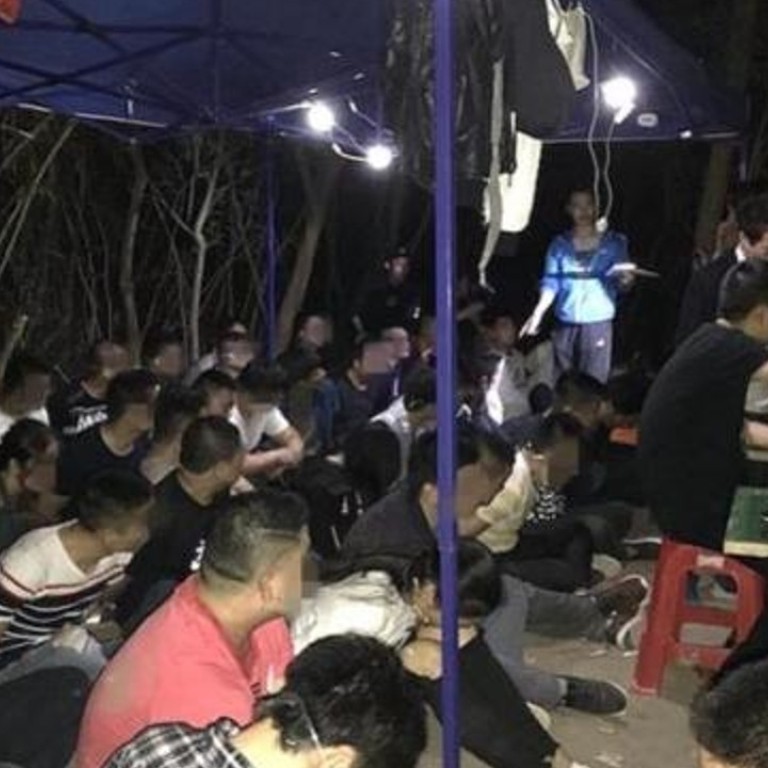 Chinese police arrest 58 linked to illegal gambling den on mountainside
Police raided site in Shenzhen in the middle of the night and found shelters and tents pitched, according to newspaper report
An illegal gambling den operating under cover of night on a mountainside has been busted in southern China, according to a newspaper report.
Police found tents and shelters pitched with about eight gamblers at the scene after raiding the den in the countryside in Shenzhen in Guangdong province, the Southern Metropolis Daily reported.
Police received a tip-off last Friday that a gang had set up gambling tables on the mountain.
The raid took place at about 3am on Sunday and some officers were deployed at the foot of the mountain to stop people escaping. 
Further searches led to the detention of more than 50 gamblers and people working for the gang in the area and 140,000 yuan (US$22,300) was seized. 
Six of the gang members acted as dealer, driver, cashier and guards for the gambling operation. 
The gang only pitched tents and shelters after midnight and changed the location every day to avoid detection, according to the article.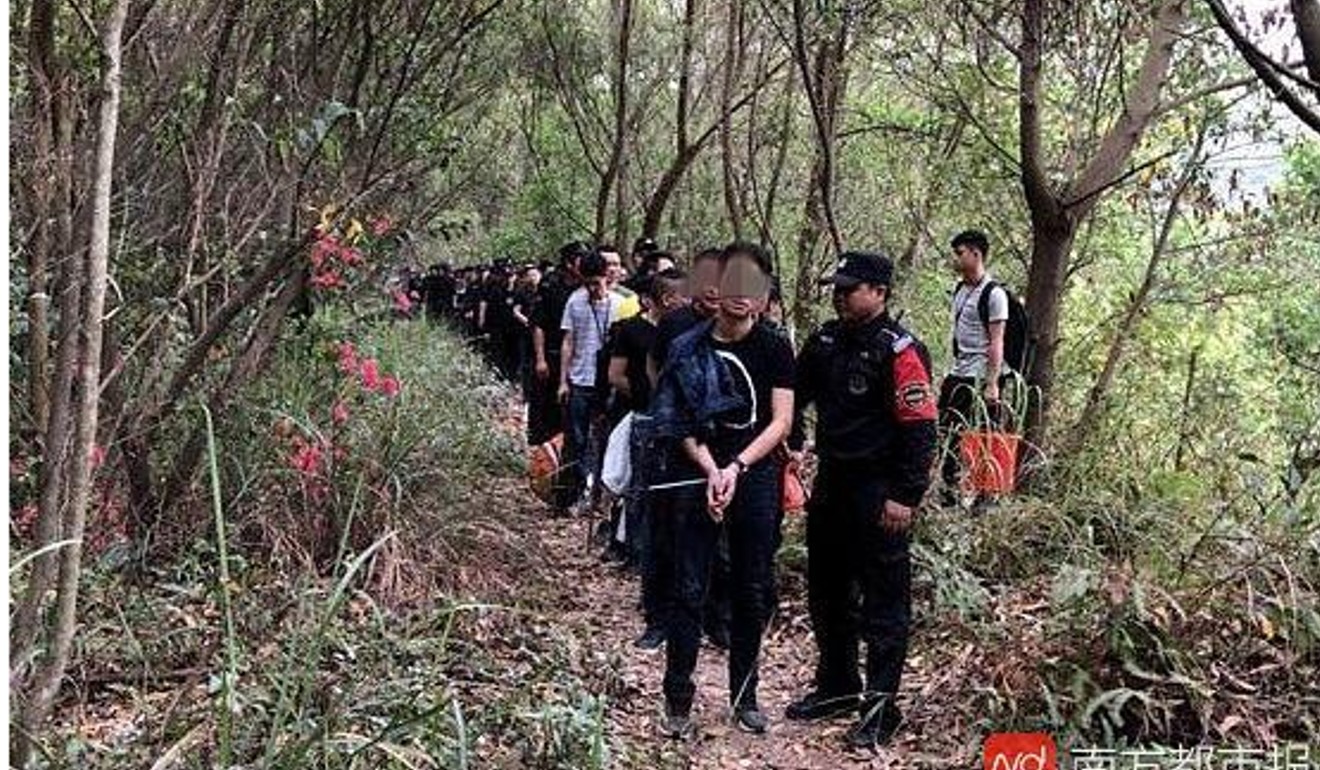 Thirteen gang members have been detained, but have yet to be charged. Forty-five gamblers have been placed in detention for up to 15 days. 
Police in Nanan in Fujian province also busted a gambling den based on a mountain earlier this month which was accessible only on foot to avoid the authorities. 
The gambling den was set up in three locations and customers were alerted which one to go to only at the last minute to avoid leaks, according to Chinese media reports. Four people were detained. 
Gambling is illegal in mainland China, with the only officially authorised flutter limited to buying a lottery ticket.