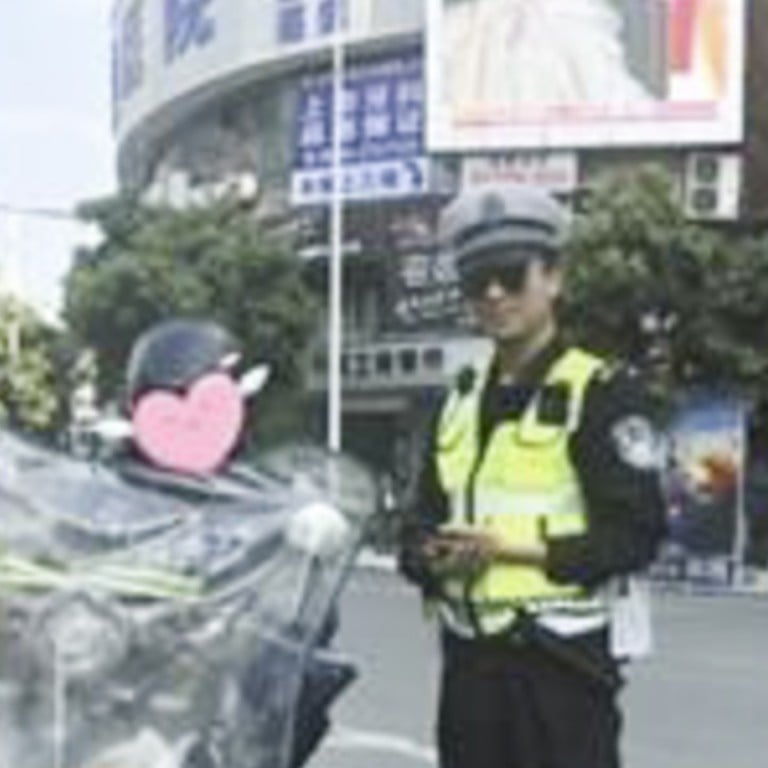 Chinese traffic police let offenders off if they post a confession online (and it gets enough likes)
Scooter drivers who come clean via social media escape financial penalties in pilot scheme designed to raise awareness of road safety issues
Traffic police in southwestern China have been allowing scooter drivers who commit minor offences to avoid a fine if they confess online – so long as their mea culpa gets 20 or more likes.
So far more than 10 people have opted to come clean via social media in a pilot scheme run by police in Dazhou, Sichuan province, according to a report in Beijing News.
The squad also republished screenshots of two of those confessions on its Weibo account.
"I was seized by traffic police when driving my scooter in the wrong direction at an intersection," one post read.
"I have learned it was wrong after education by the traffic police officer. I would like to remind internet users to learn from my lesson and not to think it was OK to commit mistakes when driving a scooter."
The unnamed driver's confession had been liked 28 times and also attracted some comments.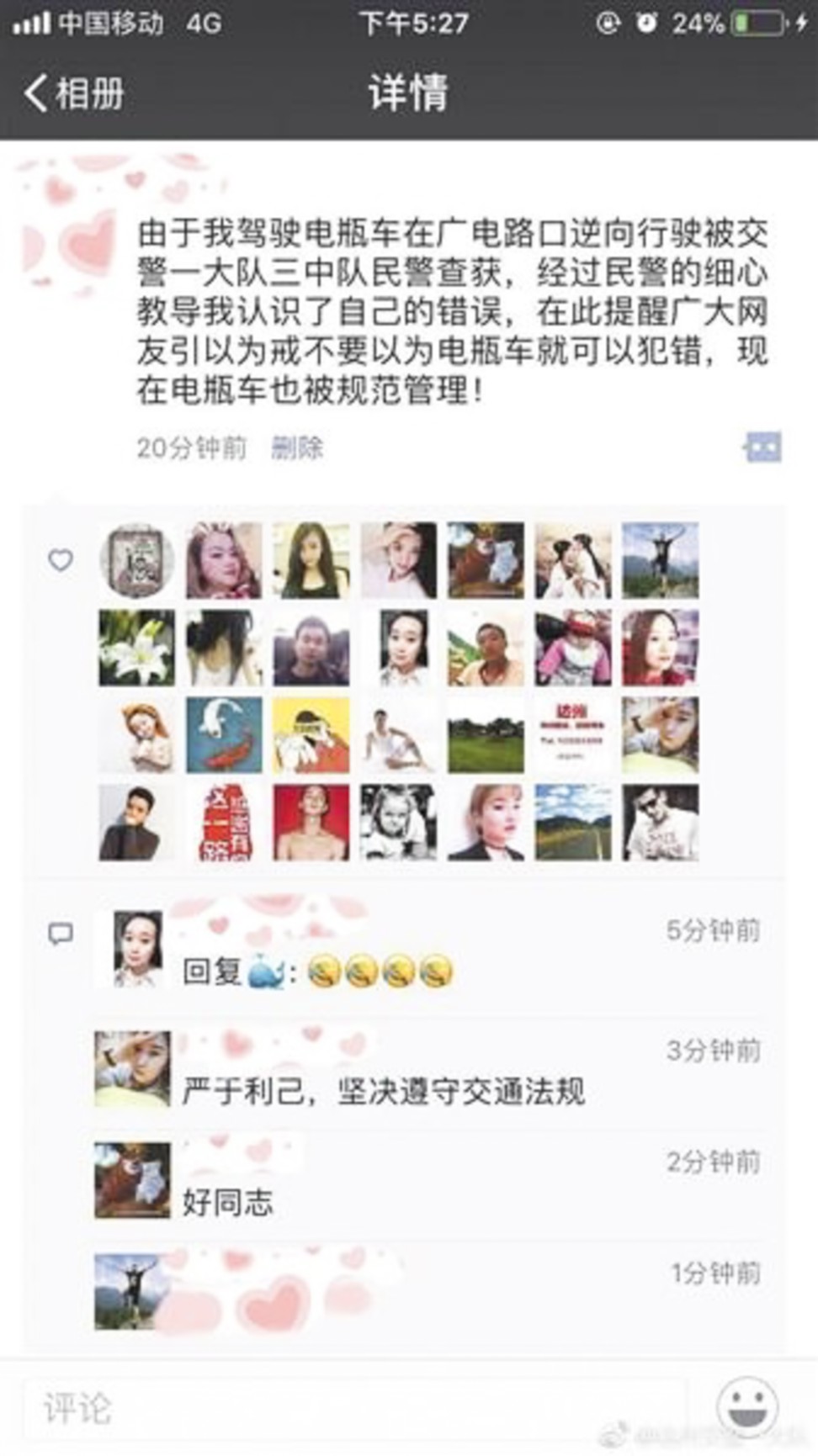 The police told the newspaper that the exemptions only applied to minor offences committed by pedestrians and bikes and scooters, and added that they wanted people to reflect deeply on their mistakes.
An officer with the Dazhou traffic police told the newspaper that traffic violations by pedestrians and scooter drivers were rampant in Dazhou, but verbal warnings were not always effective.
"People are generally very interested in collecting 'likes' on social media. Self-exposure this way will bring more attention to road safety," the officer told the newspaper.
The officer said people should not think offenders had avoided punishment, but were simply being given a verbal warning rather than a fine.
So far the pilot scheme has been operating in the Tongchuan district and it remains to be seen whether it will be extended to other parts of Dazhou.