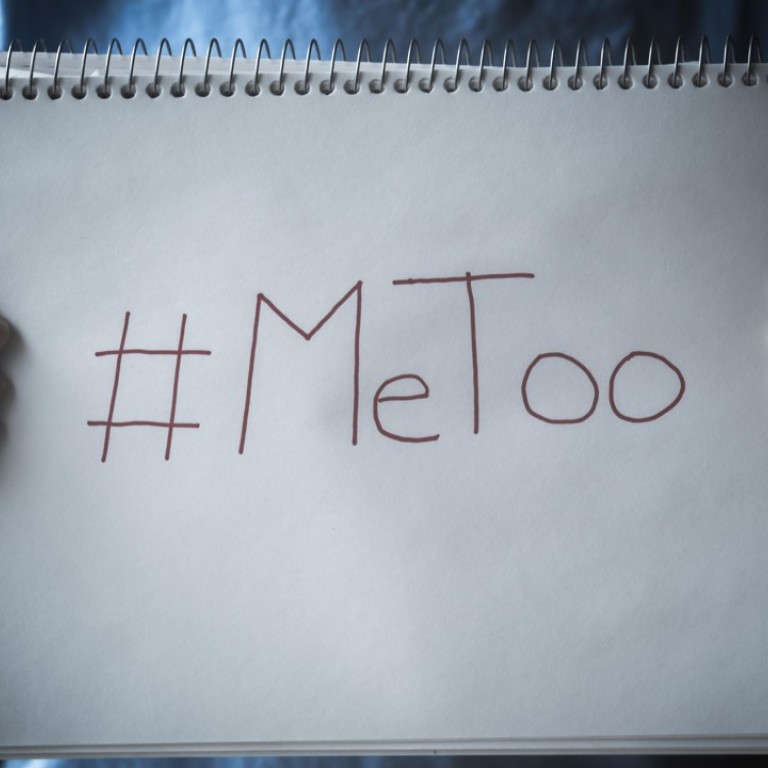 Why Chinese women don't speak out about sexual harassment in the workplace
While the #MeToo movement has inspired some women, many choose to say nothing because they worry about their careers and fear they won't get support
It happened on a team-building trip.
Zhang Cheng says she was in her boss' hotel room using his hairdryer – to save time as she was sharing a room with two women colleagues – when he came out of the bathroom naked after a shower and hugged her, begging her to stay.
She pushed him away and rushed out of there, but the incident left her scared and on medication for depression.
Zhang did not report her boss – a husband and father – to the company or police.
That was more than two years ago, and Zhang, who is now 26 and still works at the same private company, an industry leader in Shanghai, believes even if she reported the incident, her employer would not help her. With no specific law against sexual harassment in China, she sees no point going to the police either.
"They do show some care for their staff, but it's limited to superficial benefits such as pay and leave. They wouldn't get involved in something like sexual harassment," said Zhang, who did not want to use her real name or identify the company.
While the global #MeToo movement has encouraged some Chinese women to speak out, particularly on university campuses, those like Zhang who have experienced sexual harassment in the workplace have mostly stayed silent, and company policies have remained unchanged.
They often choose to say nothing because they are worried about career development and fear they will not get a sympathetic response, victims and activists say.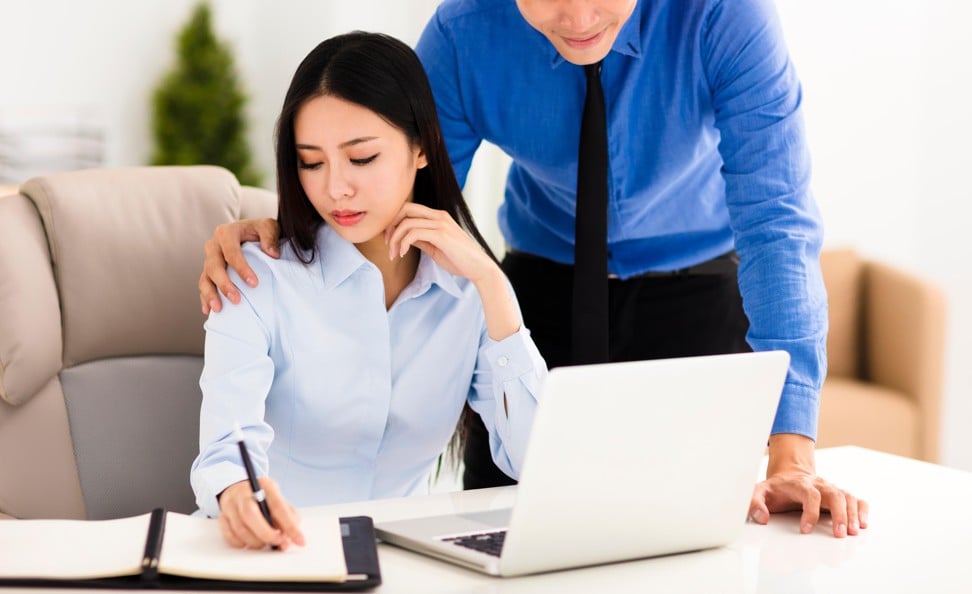 The media is one industry where the problem is prevalent, according to a recent survey by Guangzhou journalist and activist Huang Xueqin, who has experienced sexual harassment herself. Of the more than 400 women journalists she polled, over 80 per cent said they had been subjected to varying degrees of sexual harassment in the workplace.
Compared to other professionals, "journalists are often more aware of how to look after themselves, have more channels to safeguard their legal rights, know better about speaking out, and they are bolder and more open-minded", Huang said.
Yet in the survey group, only a small proportion of the women had spoken out. The results of the poll, released last month, showed that just 3.2 per cent of respondents had reported incidents to management or human resources, and less than 1 per cent went to the police.
One of the main reasons women who have been harassed in the workplace choose to stay silent is that there could be a greater cost if they do speak up, compared to, say, a university student, Huang said.
"Because if the case is not properly handled, the victim may find they're unable to work in the industry any more," she said.
Zhang said she had not considered moving to a different company.
"This place and the industry is on the rise – I don't want to sacrifice my career," she said. "And anyway, I've done nothing wrong. Why should I go and not him?"
Since the incident, Zhang's former team leader has been made deputy head of the department, and she has also been promoted and is no longer reporting directly to him.
"Actually I think that while I'm still at the company, at some stage I might be able to ... expose what he did to his female subordinate so that he's not hired by another firm in this industry," she said.
Social bias had also stopped her from speaking out, Zhang said.
"People tend to have different moral criteria for different jobs. When a teacher or a judge does something wrong, they freak out. But if it's a company head or a senior manager, it's just a source of dinner table conversation and no one takes it too seriously," she said.
Zhang also believed there was a perception that a student on a university campus could be more vulnerable than a professional, and that there might be less sympathy for someone who had been sexually harassed in the workplace.
"I've often been told not to make a fuss if you have a problem. People say, you're a social person, you need some perspective – as if anything goes as long as you haven't been raped," she said.
Ning Xiao had to say something when she was harassed as a trainee in Beijing back in 2006 – and she was told by the company that the best thing to do was to quit her job.
Her manager, whose wife and child lived in another city, would often ask her out under the guise of work, she said.
"There was always some physical contact, sometimes intentional sometimes not ... once he suddenly lifted me up – I was scared as hell," said Ning, who is now 36 and lives in Seattle, and also did not want to use her real name.
She said many of her colleagues knew about it but they did not support her because they wanted to ingratiate themselves with the boss.
Ning asked for a transfer, and told human resources the reason.
"A woman from HR told me that if I didn't have any evidence, such as text messages or recordings, then the best thing to do was to quit," she said. "I was told that if I spoke out, it would be easy for him to invent a charge against me, given his position at the company. And if that happened, she said it would damage my reputation and could affect my career development."
Ning decided to leave her job and eventually found work in a different industry. But there were no repercussions for her harasser and he has continued to climb the career ladder.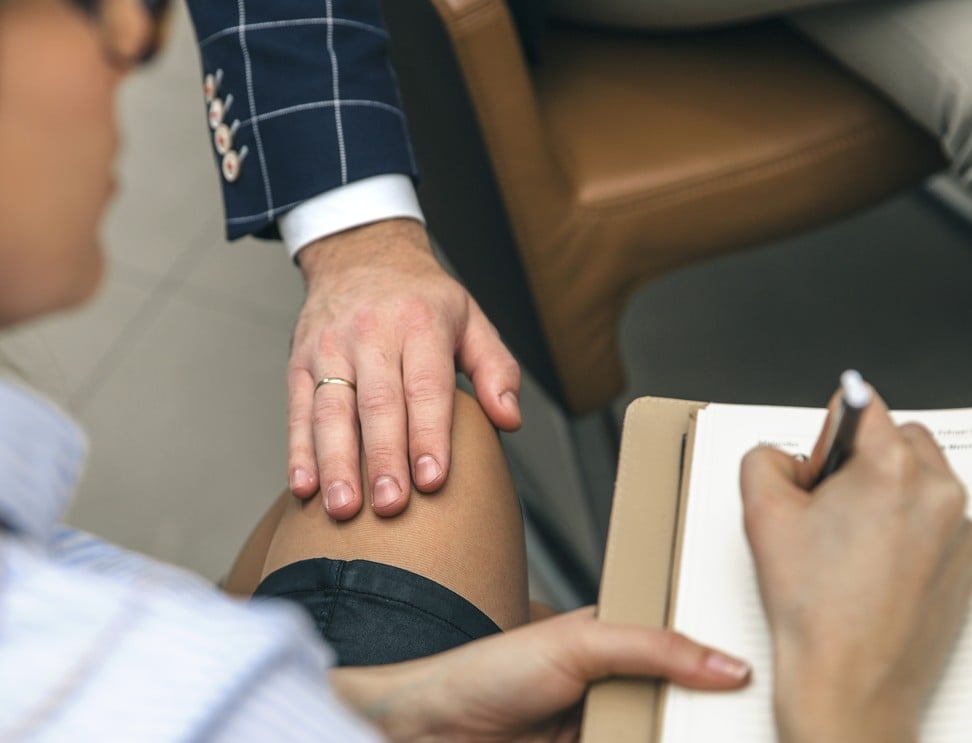 Lawyer and women's rights advocate Guo Jianmei said she had dealt with many sexual harassment cases in the past decade, but most had been unsuccessful.
She put that down to the lack of specific legislation, or policies on sexual harassment at either government institutions or private companies.
According to Huang's survey, just 3 per cent of respondents had received information or training from their workplaces on how to deal with the problem.
China currently has two pieces of legislation – the Law on the Protection of the Rights and Interests of Women and the Special Rules on the Labour Protection of Female Employees – that make passing references to sexual harassment, though neither defines the actual offence or gives clear guidance on how perpetrators should be punished.
As a result, Chinese lawyers have found it almost impossible to take sexual harassment or even sexual assault cases to court as they have no statutes on which to base them. More often, sexual harassment allegations in the workplace are treated as labour disputes, while victims of sexual assault outside work are encouraged to file personal injury claims.
According to Guo, court staff and prosecutors are openly unsympathetic in some cases, especially because it can be difficult to get evidence since the perpetrators are often in a position of power over the victim.
"So the result can often be unfavourable for the victims because there is a failure to come up with a chain of evidence," she said. "You even hear judges and prosecutors saying things like, 'Her boss just likes her – what's wrong with that?'"
That attitude was perpetuating the problem in China, Zhang said.
"This idea that your reputation will be harmed if you tell people you've been harassed, as if it's all your fault and that it happened because you seduced him – this mentality is not something that can be changed by one campaign," she said.
This article appeared in the South China Morning Post print edition as: women silent victims oF work harassment