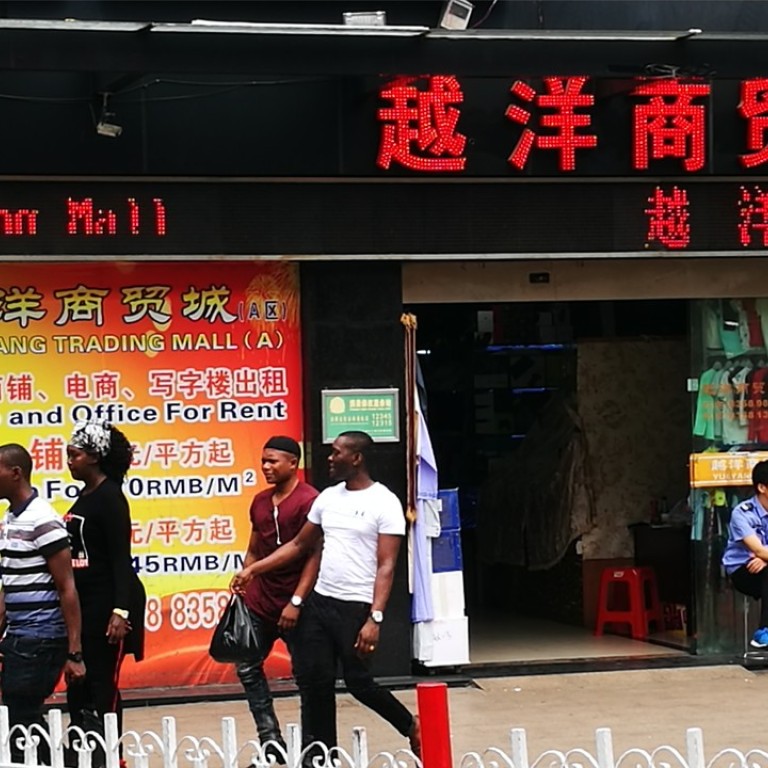 After the boom: fortunes turn for China's 'Little Africa' as African entrepreneurs leave Guangzhou
While Chinese businesspeople find potential in a developing continent, the African population in the southern Chinese city has to a fifth of what it was less than a decade ago
In the southern Chinese city of Guangzhou, a major centre for African entrepreneurs in the country, a Kenyan trader named Don complains that business is getting difficult and he is thinking of leaving.
Don, who asked that his full name not be used, has been in Guangzhou for four years, and like most Africans there, he has chased the dream of getting rich by cashing in on cheap Chinese commodities directly from the doorstep of the "world's factory" and reselling them back home at a profit. 
But times are getting tougher.
"We can now only earn about half of what we used to make," he said.
Ten thousand kilometres (6,200 miles) away in Ghana, Su Zhenyu, a prominent member of the Chinese community who has lived in the West African country since 1995, is busy helping the growing number of Chinese arrivals – most traders and manufacturers – as they look for land to build plants, hire locals and network with local business and tribal chiefs.
"There were only about 100 Chinese people in Ghana when I first came here in 1995," Su said. "Now the number is at least more than 20,000 or 30,000."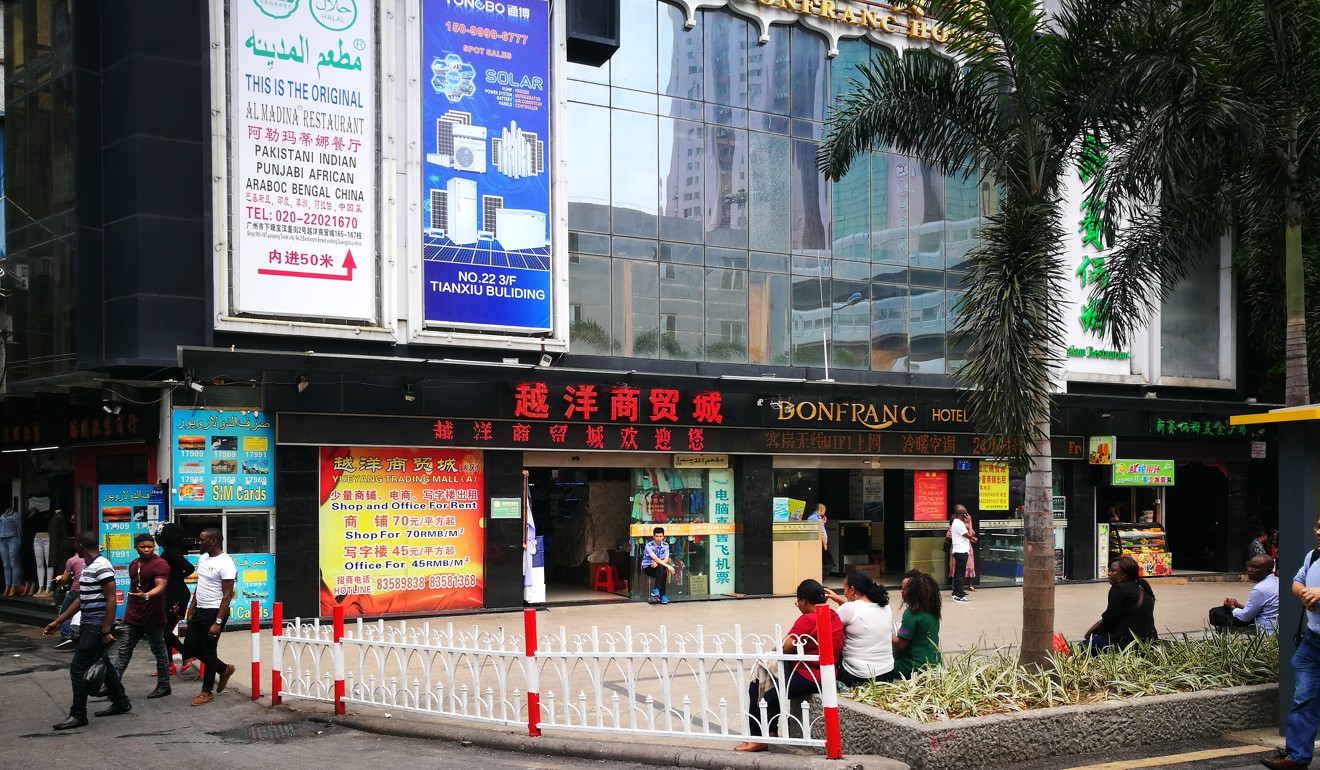 In just a decade, the flow of economic opportunity between Africa and China is reversing as Chinese entrepreneurs sense greater possibilities offshore and Africans feel the squeeze on the mainland.
African businesspeople started streaming into Guangzhou after China joined the World Trade Organisation in 2001.
The growth was so rapid that in the 2000s the city's Xiaobei area became known as "Little Africa". In 2009, local media put the city's African population as high as 100,000, including those who overstayed their visas, though the authorities said there were only 20,000.
But in the past few years, the city has witnessed the departure of large numbers of Africans, according to official local data and the African community.
The city's African population slid to record low of 10,344 in February 2017, accounting for 13 per cent of the city's 77,877 foreign residents with a valid visa, according to the municipal bureau of public security. 
However, that figure was an underestimate, said Liang Yucheng, a professor of social sciences and humanities at Sun Yat-sen University, who said there were nearly 20,000 African traders in Guangzhou, though that number still marks a dramatic decrease from 2009 and 2010.
RISING COSTS
According to Felly Mwamba, a leader of the Congolese community in Guangzhou who has been a trader in the city since 2003, "there were about 700 Congolese people in Guangzhou in 2016, and around 560 last year and only about 500 so far" in 2018.
One of the main reason for the exodus is the squeeze on profits due to rising costs.
"Now we can only earn about US$2,000 on each container of US$20,000 goods. Many people are taking losses after paying fees for visa, air tickets and other living costs," Mwamba said. "That's why a growing number of Africans are leaving." 
A growing number of Chinese traders in the African market had created strong competition, and they also had an advantage, Mwamba said. "Those Chinese can enjoy incentives to do trading business in Congo with duty-free, and even our natives have to pay between 5 and 10 per cent in tax if trading between China and back home," he said.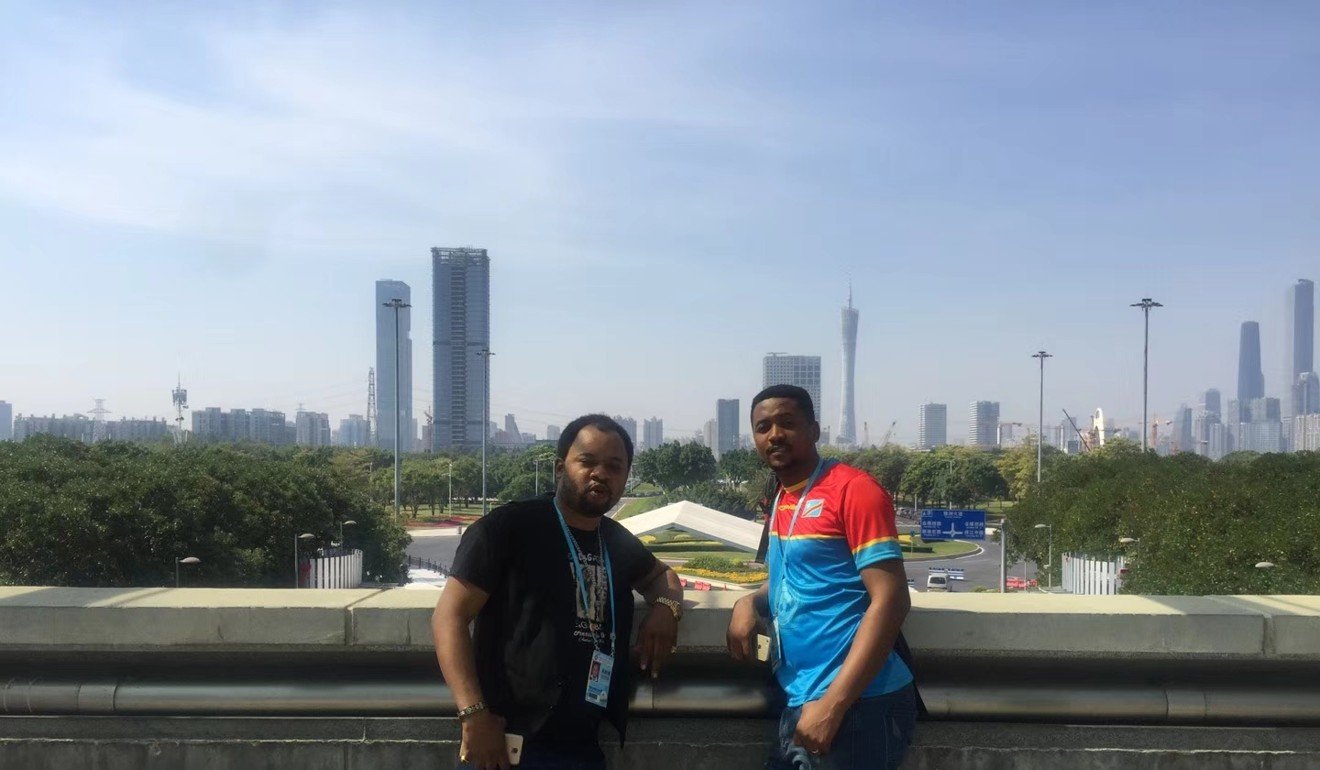 Don, the Kenyan trader, said rising costs were prompting many in the community to look elsewhere for potential.
"Our profit is very slim, compared with before," Don said. "Most African trades from China are basic goods, like clothes, shoes, electrical appliances and low-end smartphones. The goods' prices, logistics and living cost are all soaring too high in China.
"Every day among the African community in Guangzhou, more and more have people started talking about going home or exploring new markets like India, Vietnam and Cambodia." 
Baye Alioune Samb, economic counsellor at the Senegalese consulate in Guangzhou, agreed that the number of Africans in the city was quickly declining, and added that some were leaving for opportunities in other Asian nations. 
"There are about 200 Senegal people in Guangzhou, and since this year, I have heard about five Senegal men who have turned to South Asian countries to explore new markets and chances, though it's hard to find a better place to do trading business to replace China," he said. "We start to hear Vietnam is emerging in manufacturing just like China in the 1980s."
Besides the increased competition and falling profits, unstable living conditions in Guangzhou and visa issues were also a problem, Samb said.
"I was very surprised to hear of a Senegal businessman who has a big investment in Guangzhou has no stable and fixed living place," he said. "Immigration policy is tough for most of them. A visa is very expensive to get, only one or three months, not nearly long enough to conduct business.
"They feel no future in China." 
There is also a social divide between the city's African and local population.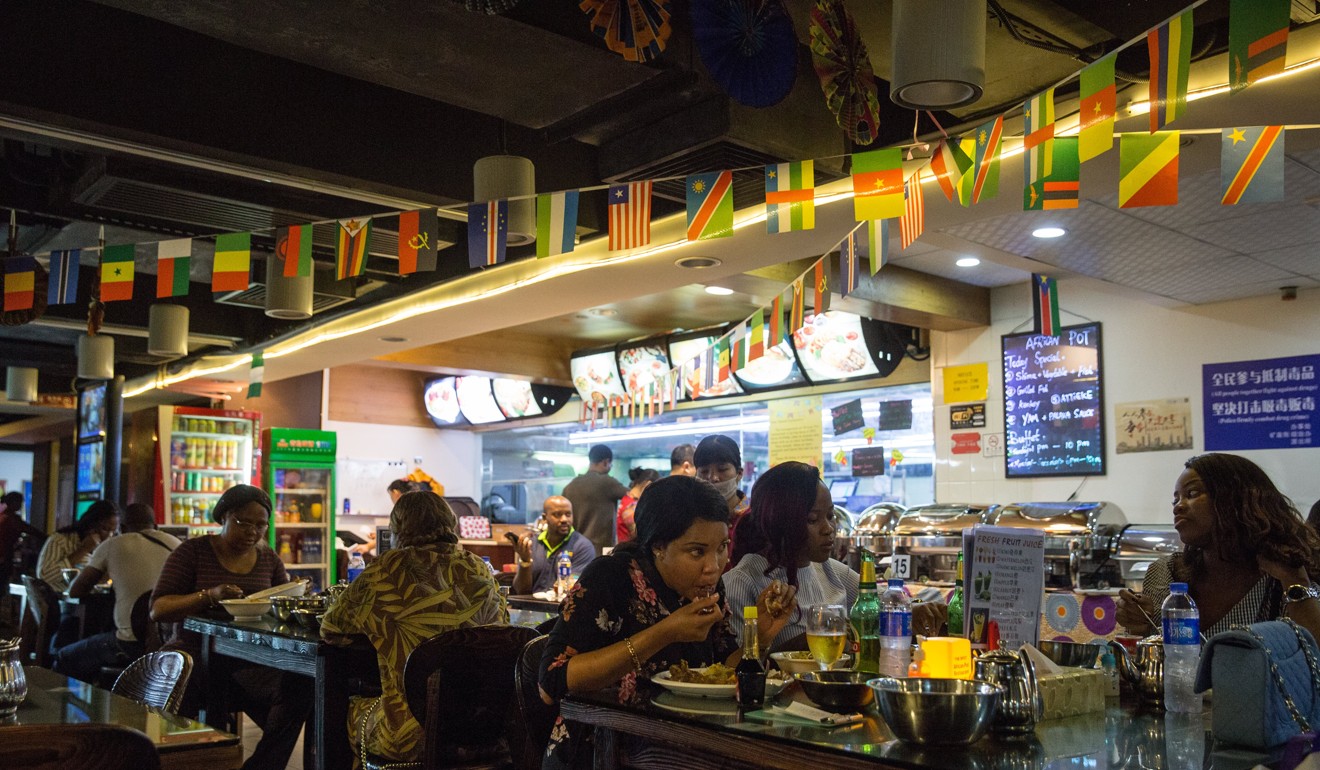 Lisa, who arrived in Guangzhou from the Democratic Republic of the Congo this year, praised the city's business amenities but said integration was difficult.
"I really like Guangzhou because it's very developed and convenient than back home," Lisa said, who also asked that her full name not be used. "Especially the transport system and mobile payment are so impressive here. 
"But there are lots of difference between China and Africa, and to integrate into locals is kind of hard.
"Chinese people don't see the value and beauty of the African community, like our skin, religion, our happiness to be with friends and a big family day and night. I did not really find the real church where I can worship there. So I am so disappointed."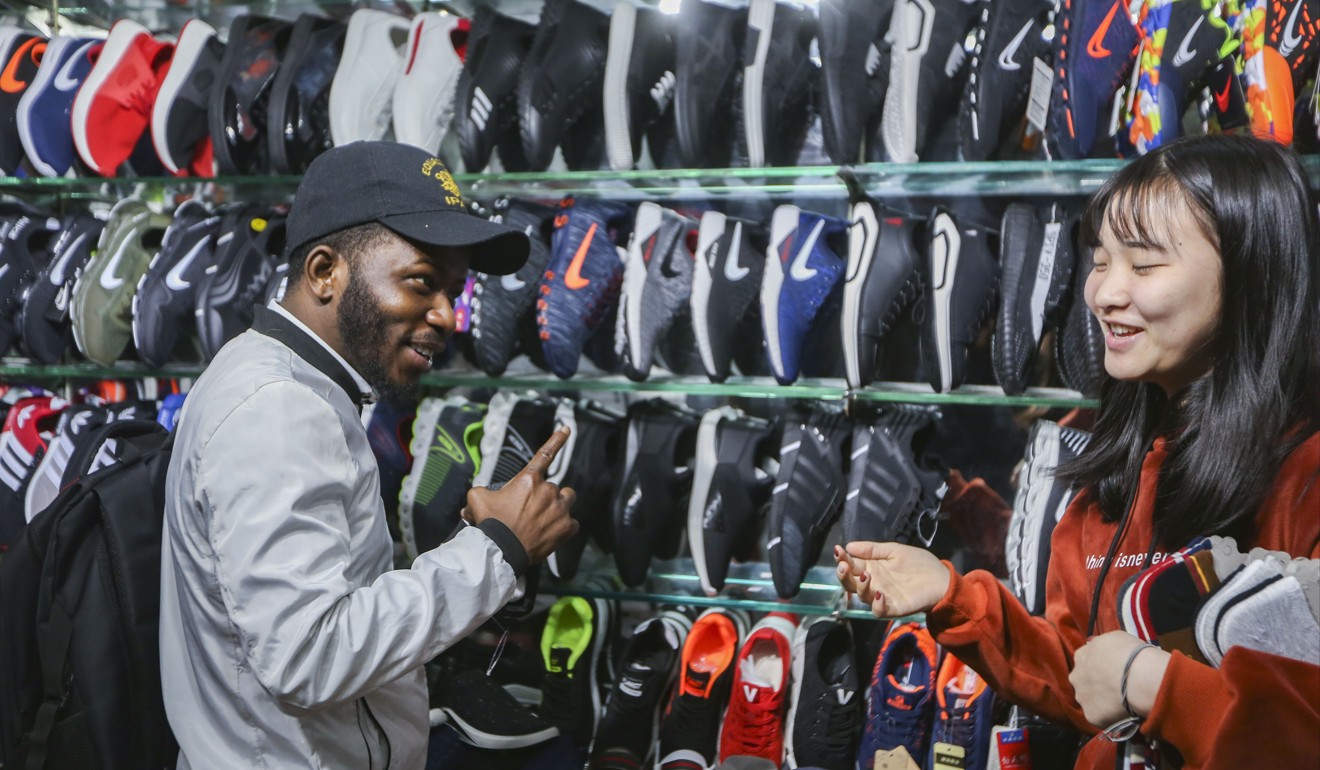 MEANWHILE IN AFRICA ...
For Chinese investors in Africa, however, the situation appears more favourable.
Su, the expatriate in Ghana, noted the influx of Chinese entrepreneurs to the continent. 
"In the last couple years, we have seen a boom of hundreds of Chinese private manufacturers setting up factories in Ghana, producing things from mattresses, furniture, textile fabric to iron and steel and plastic products," Su said. "We heard of similar developments also happening across the Africa." 
Some veteran African traders are searching for new ventures, including partnering with Chinese manufacturers to build factories back home to supply goods for the African market. 
Mwamba has travelled back to the Democratic Republic of the Congo several times in the past year and is thinking of setting up a factory to produce motorbikes and water purifiers.
"It would be good business," he said. "I'm trying to negotiate with a motorbike maker in Guangdong to have a field trip in Congo's capital. 
"I can find cheap land and workers and a developing local market.
"So I could keep living in Guangzhou but cash in on the new business that attracts growing Chinese capital to invest overseas."
As Mwamba mulls his decision, trade and investment between China and Africa is booming. Trade volume between China and Africa rose 14.1 per cent year on year to US$170 billion in 2017, according to China's Ministry of Commerce. Chinese firms' non-financial direct investment in Africa increased 22 per cent year on year to US$1.6 billion in the first six months of last year. 
The China Africa Development Fund, an equity investment fund managed by China Development Bank, has authorised more than US$4.5 billion dollars of investment in 91 projects in 36 African nations since its establishment in 2007.
The Forum on China-Africa Cooperation in Beijing, a ministerial-level summit held every three years and one of China's four major diplomatic events this year, is scheduled for September and expected to promote Sino-African investment.
But Mwamba and Don realise that fellow local workers and smaller entrepreneurs usually benefit little from those massive projects. "Those projects are just between the Chinese government and our government," Mwamba said.
And for the individual trader, the success of Africa and China's trade relationship can be a double-edged sword, as Don reminded, not only in Guangzhou but in his home country's capital city. 
"The cost of living cost is increasing fast in Nairobi, partly thanks to Chinese investors," he said.
This article appeared in the South China Morning Post print edition as: Tide turns in 'Little Africa', but riches lie an ocean away