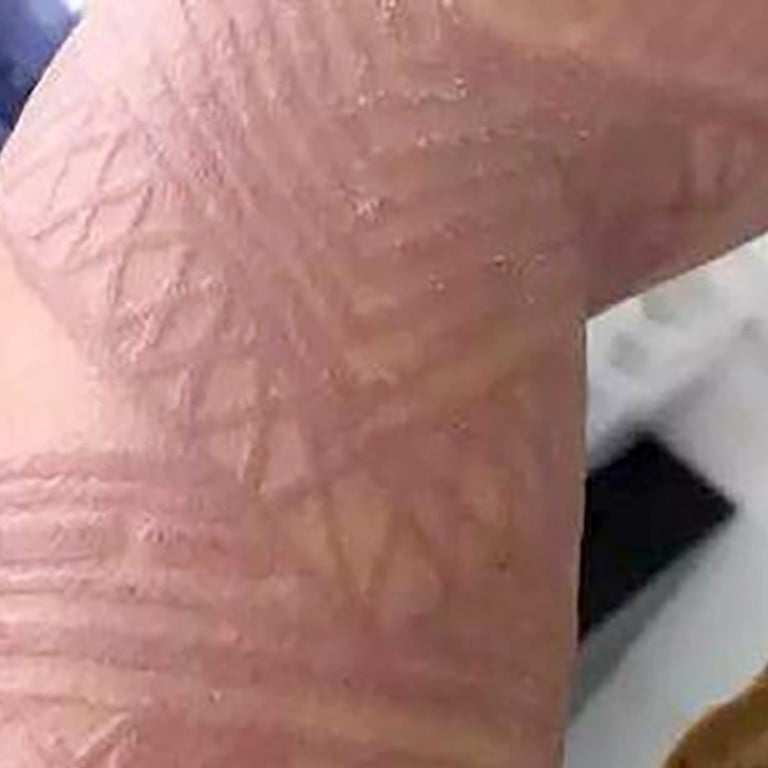 Bali tourists warned fake henna tattoos could put lives at risk
Medical professionals and tattoo parlours warn that temporary dyes can contain dangerous chemicals after Chinese tourist suffers allergic reaction
Visitors to Bali have been warned that temporary tattoos offered to holidaymakers could have a serious impact on their health – and even prove fatal – after a Chinese tourist suffered a severe allergic reaction. 
The 30-year-old, identified only by his surname Wang, was taken ill days after returning from the Indonesian holiday island, the Chongqing Morning Post reported.
He was taken to a hospital in his hometown of Wuhan, in the central province of Hubei, on Saturday. Wang told doctors that he initially thought he had just been suffering from sunburn.
Although he had been told that the tattoo would disappear in days, the itch was getting worse every day and the part of his right arm where he had the tattoo, turned red and became badly swollen. 
Bali is becoming an increasingly popular destination for Chinese holidaymakers, with 295,000 visitors last year – replacing Australia as the main source of tourists for the first time.
Many shops catering for visitors to the island offer temporary tattoos, but experts warned that while ink from the henna tree is traditionally used, some popular tourist spots were instead using artificial black dyes that included a chemical known as methyl acrylate.
Chen Liuqi, a dermatologist at Wuhan Number One Hospital, said he had seen several similar cases and warned that methyl acrylate could cause permanent scarring or even death.
Luo Yiqiao, the owner of XTATTOO, a henna tattoo shop in Chengdu, the capital of Sichuan province, warned that allergies were often attributed to the use of "black henna" especially in small shops serving tourists in places like Bali.
"The colour black would make it look like a real tattoo, but the risks [of using black dyes] are really high because of methyl acrylate," Luo said. 
"Usually the black ink contains methyl acrylate as it looks more like a real tattoo while the natural colour is more reddish brown."
Hu Deliang, a veteran tattooist based in Shanghai, said people should avoid any colour other than reddish brown when getting a temporary tattoo "as the consequences could be terrible".
Temporary tattoos are popular with many young Chinese people who are reluctant to get a permanent one because they are often still associated with criminals and outlaws.