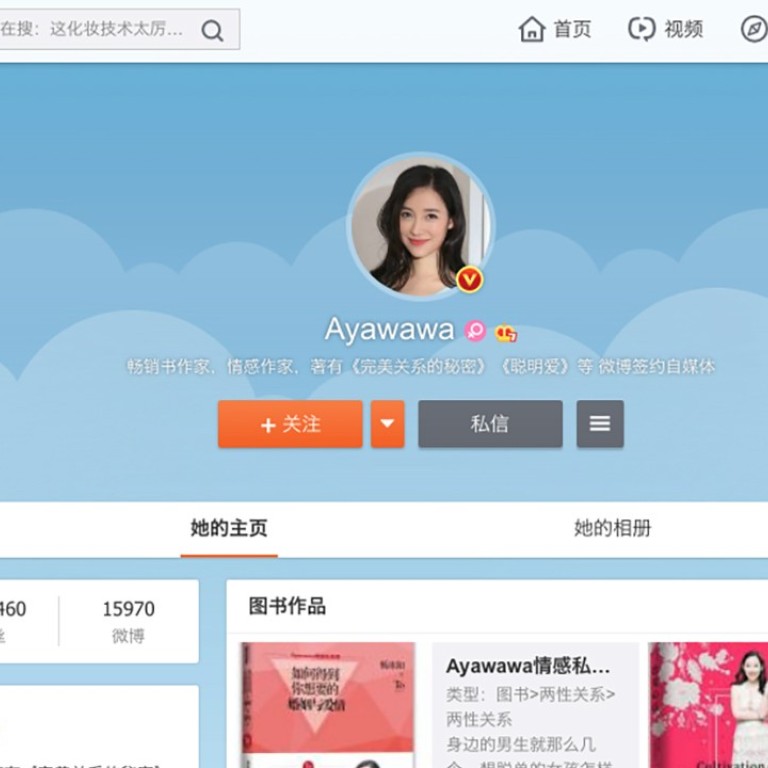 China's controversial love guru Ayawawa suspended on Weibo over 'comfort women' comments
Blogger set off a firestorm by saying Chinese women used as sex slaves had a 'gender advantage' over men that helped them survive the war
A controversial love-advice blogger has been banned from China's largest social network for saying Chinese "comfort women" possessed a "gender advantage" over men that boosted their chances of coming out of the second world war alive.
Popular online relationship guru Yang Bingyang, better known as Ayawawa, had her account on Weibo, China's version of Twitter, frozen for six months after her offline comments.
Yang told participants in one of her offline "emotional training" workshops that the women used as sex slaves by the Japanese army during the war exemplified the "natural gender advantage" women possessed over men.
"Were the comfort women miserable?" she said during her workshop. "Have you thought that the men were in fact worse-off than the women? They were shot dead but the women survived."
Yang, who has 3 million Weibo followers, told the workshop's participants that during the war, these women – known as "comfort women" – survived by using their gender advantage against their male tormentors.
"You see, women have a natural gender advantage even during war," Yang was quoted as saying in online news portal Qq.com. "All sorts of benefits will come your way without stop, if you play your gender advantage well."
After Yang's reported remarks triggered a firestorm across social media, the 35-year-old internet celebrity apologised for causing the uproar.
She pleaded that, as a relationship blogger, she was ignorant of political and military matters and promised to stop updating her Weibo account for a month.
But she later deleted the apology. She had set her account to private before she was slapped with the half-year ban shortly after noon on Tuesday for causing what Weibo called "severe adverse effects on society".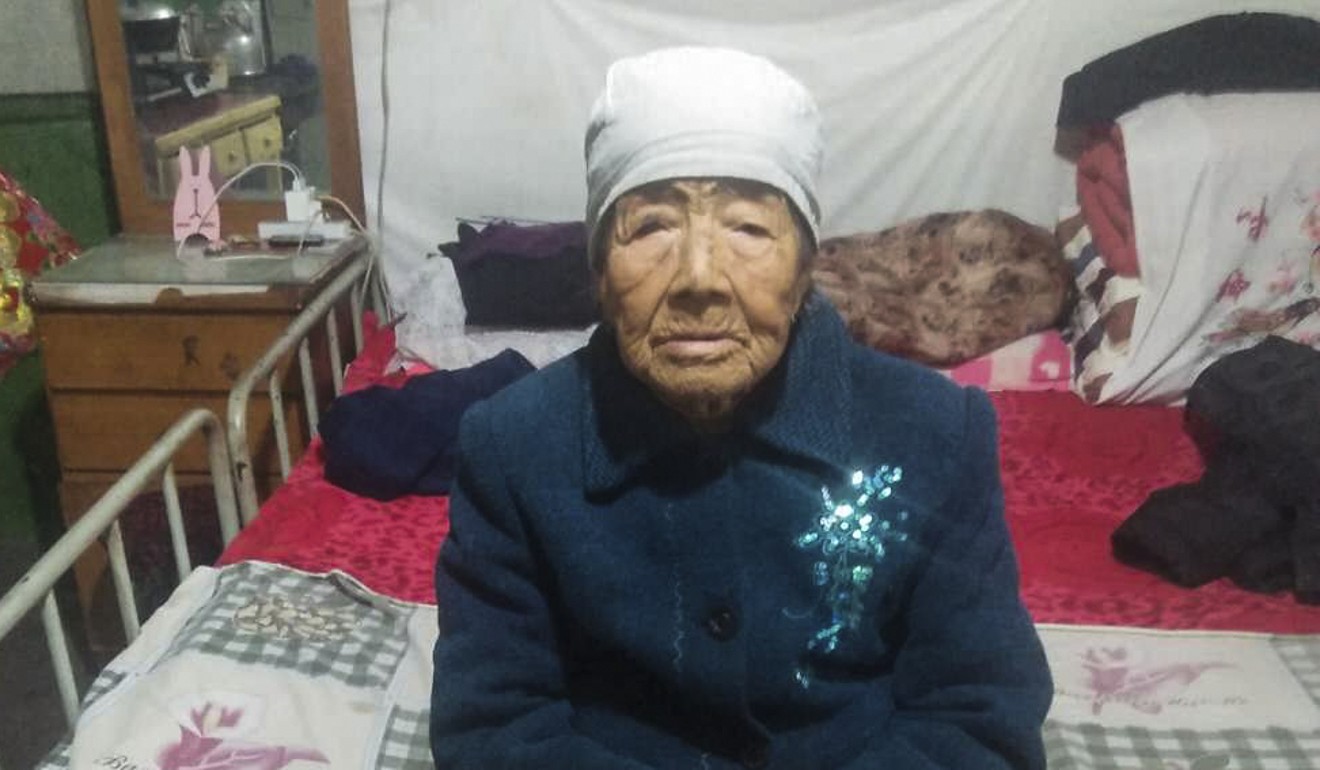 Yang also had infuriated critics by stating that gender inequality did not exist.
Instead of being disadvantaged by so-called gender inequality, women needed to leverage the "gender advantage" of their looks and personalities to win love and financial support from men, Yang had said.
In response, sociologist Li Yinhe denounced the blogger for suggesting that the only way women could climb higher and live more comfortably in society was to play weak and obedient, rather than strive for equal standing and dignity alongside men.
"She teaches women to earn men's favour by using her body and pleasing men," Li said. "Her ideas are like those of the most ignorant women 100 years ago and she doesn't look a bit like a contemporary woman."
Yang, a graduate of Southwest University's education programme, has won fans online by making narcissistic self-promotional comments, such as: "All women who are prettier than me are not as smart and all those who are smarter than me are not as pretty."
Her offline workshops also teach women to beware of psychological issues that can intrude on finding and managing relationships with spouses: for instance, finding fault with yourself when your husband has cheated on you.
Yang also operates an online store that sells make-up and oral supplements.
The internet darling is no stranger to controversy. In 2015 she claimed she could give women tips on how to bear a heterosexual son, ostensibly reducing the odds of delivering a homosexual son.
Mainland media have joined the chorus of voices accusing Yang of objectifying women.
"It is very hard to imagine there exists a course of trampling women to the dust when the state policy of gender equality is in place," said China Women's News, a newspaper affiliated with the All China Women's Federation.
"Ayawawa's theory is heresy and poisonous chicken soup."
The paper also tore into Yang's arguments that a woman should not have a career to avoid offending men and that a women's value as a partner should be measured in age, looks, height, breast cup size and weight ahead of education, personality and family background.
Yang's theories for finding Mr Right promote the worship of men and the loss of women's free will, the newspaper said in a second commentary.
The scathing critiques were echoed by the influential People's Daily and on Weibo by the Central Committee of the Communist Youth League.
Some internet users have called for Yang to be banned from social media permanently.
This article appeared in the South China Morning Post print edition as: Web love guru banned for remarks on comfort women