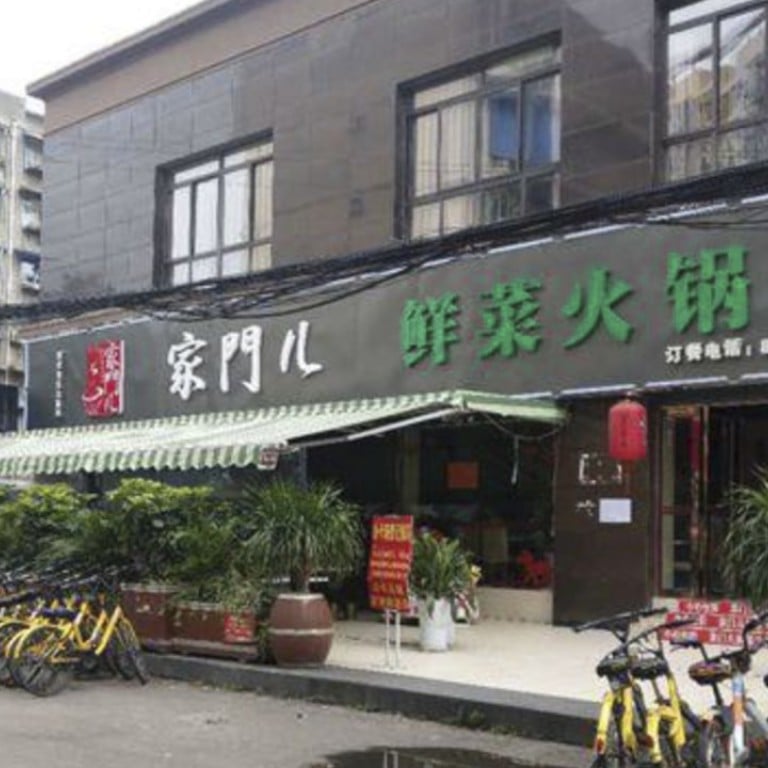 Chinese hotpot restaurant bankrupt after deal offering all you can eat for a month – for US$19
The offer was taken up by too many people for the restaurant to cover its outgoings, as its month-long bonanza lasts just two weeks
A hotpot restaurant in southwest China went out of business in less than two weeks after customers took advantage of a promotion that allowed them to pay 120 yuan (US$19) for all they could eat for an entire month, it was reported.
Jiamener, a restaurant in Chengdu, Sichuan province, was forced to close on Tuesday, after experiencing a surge in popularity from June 1 when customers began to use the discount offered by a membership card, according to Chengdu Economic Daily on Thursday.
The restaurant's outgoings and its payments to other restaurants and shops to help divert the customer flow left it 500,000 yuan (US$78,000) in debt, the report stated.
"We knew we would be losing money [by launching the discount promotion]," one of the owners was quoted as saying. "We wanted to accumulate more loyal clients through this strategy."
It had also hoped to gain a stronger position in its dealings with other businesses. "For instance, if I had lots of customers and many of them have to drink beer, then I have to import lots of beer," they said.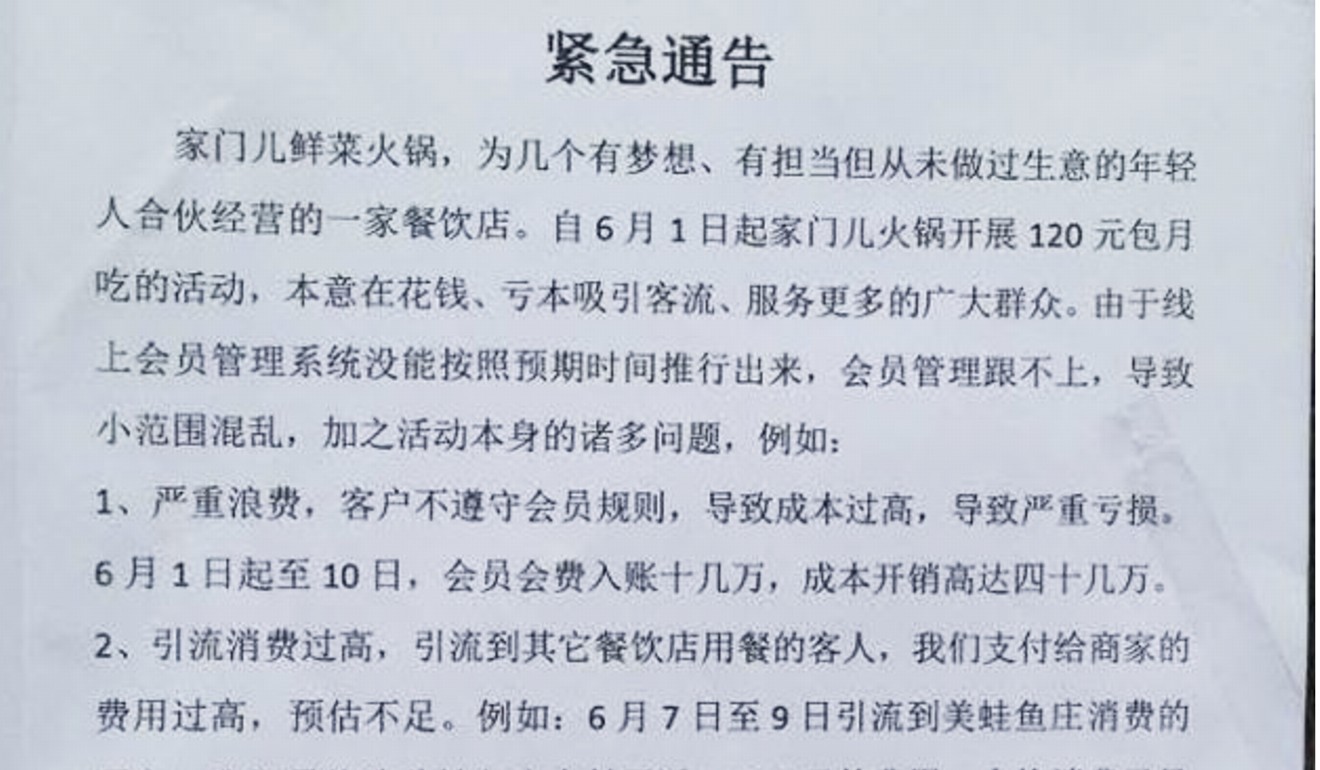 "By relying on a huge sum of money and bargaining with the [beer] merchants, I could lower the price of the imported goods."
In the past two weeks, the restaurant has had more than 500 customers a day, with some lining up from 8am, a queue often stretching around the corner and the last customers not leaving until midnight.
One of the owners, Su Jie, said that in these "crazy" two weeks, he had slept for only two to three hours a night and every member of staff had worked more than 10 hours a day, the report said.
Su, who opened the restaurant in December with his college friend Wang Mengfan, admitted, however: "The uncivilised behaviour of the diners was secondary – the main problem was our poor management."