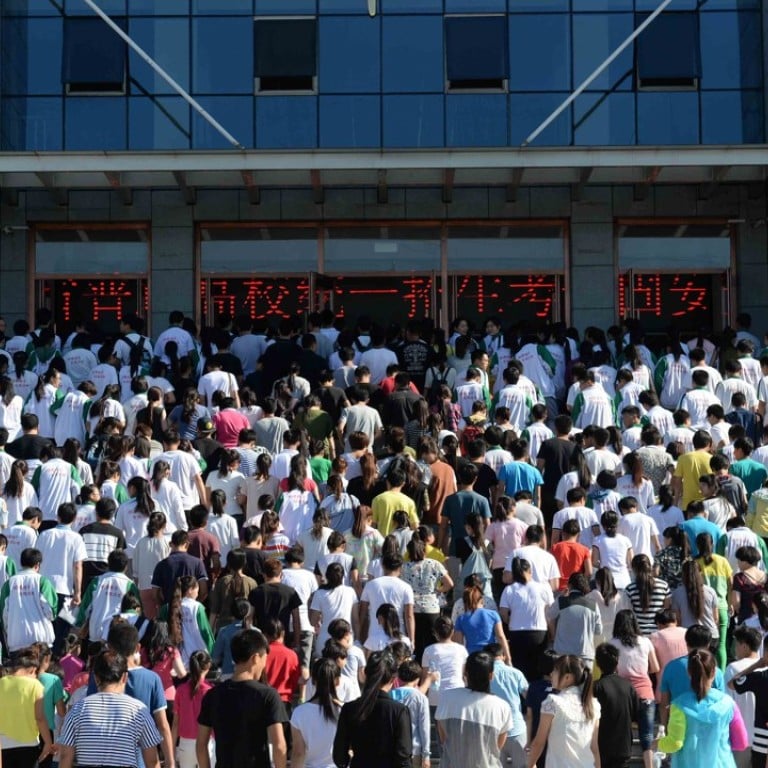 The controversial Chinese college entrance exam opening doors at more American universities
Results from the Chinese college entrance exam can be an indicator of academic success in the US
When education authorities across China begin releasing results on Friday for the biggest exams in the country's academic calendar, the scores will not only decide entry into Chinese universities – they will open more academic doors in the United States.
China's controversial college entrance exam, or gaokao, is gaining acceptance in the US as an indicator of better future academic performance.
The University of San Francisco (USF), which started admitting Chinese applicants based on gaokao scores in 2015, said that Chinese students who entered through the gaokao admission programme achieved considerably higher results than those admitted through the traditional process.
"For example, the combined grade point average of the gaokao students is nearly six-tenths of a point higher than the Chinese students who applied through the traditional admission process," Jason Opdyke, USF's assistant vice-president of international admission, told the South China Morning Post.
With more than half of its international students coming from China, USF has enrolled 33 Chinese students through the gaokao programme, which requires gaokao test scores, a high school transcript and a one-on-one English interview with a university professor.
About 377,000 Chinese students are studying at American universities, accounting for more than a third of international students in the US, according to government data.
Only a handful of private institutions in the US – St Thomas University in Miami, Suffolk University in Boston and Illinois Institute of Technology in Chicago – allow Chinese applicants to bypass the standardised SAT test and submit gaokao scores instead.
The University of New Hampshire (UNH) recently announced a similar programme.
The first state university to accept gaokao scores, UNH was selecting from the top 25 per cent of students from their province who also had a minimum English score, said the university's vice-president of enrolment, Victoria Dutcher.
Qualified applicants would need to take an additional English test or submit their TOEFL or IELTS scores, she said.
UNH does not require scores from the SAT or ACT, another standardised US college admissions test, during the process.
Gaokao, which takes place in early June each year, is usually the only criterion determining what kind of a college a high school graduate can enter in China.
While some say it is a fair assessment of how well a student has done over 12 years of study, there has also been criticism that it leads students to focus solely on exams at the expense of development in other areas.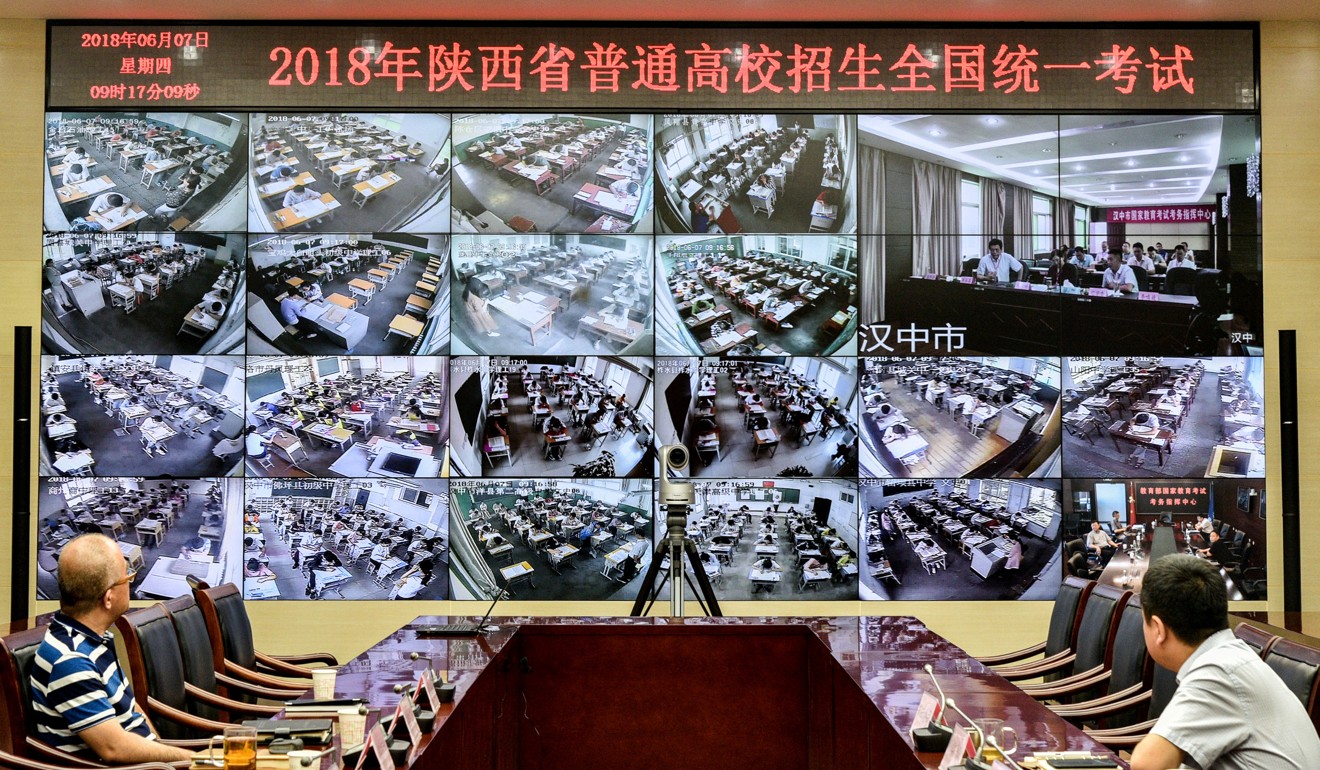 Xu Yuling, the mother of an eight-year-old girl in Beijing, said she believed gaokao was beneficial for Chinese students.
"Even if my child is able to be educated in the US, I hope she can finish gaokao in China," Xu said. "I think she can have a very solid framework of knowledge after over 10 years of study here, which will benefit her in her studies in the US and even her entire life."
Andrew Chen, the chief learning officer of the WholeRen Group, an education consulting firm based in Pittsburgh, Pennsylvania, agreed that the exam worked well in pushing students to attain academic success, but also mentioned the widely shared concern.
"Gaokao is fierce competition in China," he said. "It's painstaking and it's somehow unreasonable to judge how someone has done in the past 10 years through this one test."
Dutcher, the University of New Hampshire vice-president, said: "We are recognising at UNH how vigorous the gaokao exam is and the calibre of the students who perform well in gaokao exam, and it is the calibre of students that we are interested in at UNH."
"We want to make sure we continue to bring in students who are going to be academically successful at the university and we want gaokao to be a new part of our admission to consider that," she said.
Chen said the growing interest in gaokao exam takers among American colleges came partly from increasing recognition of the students' abilities.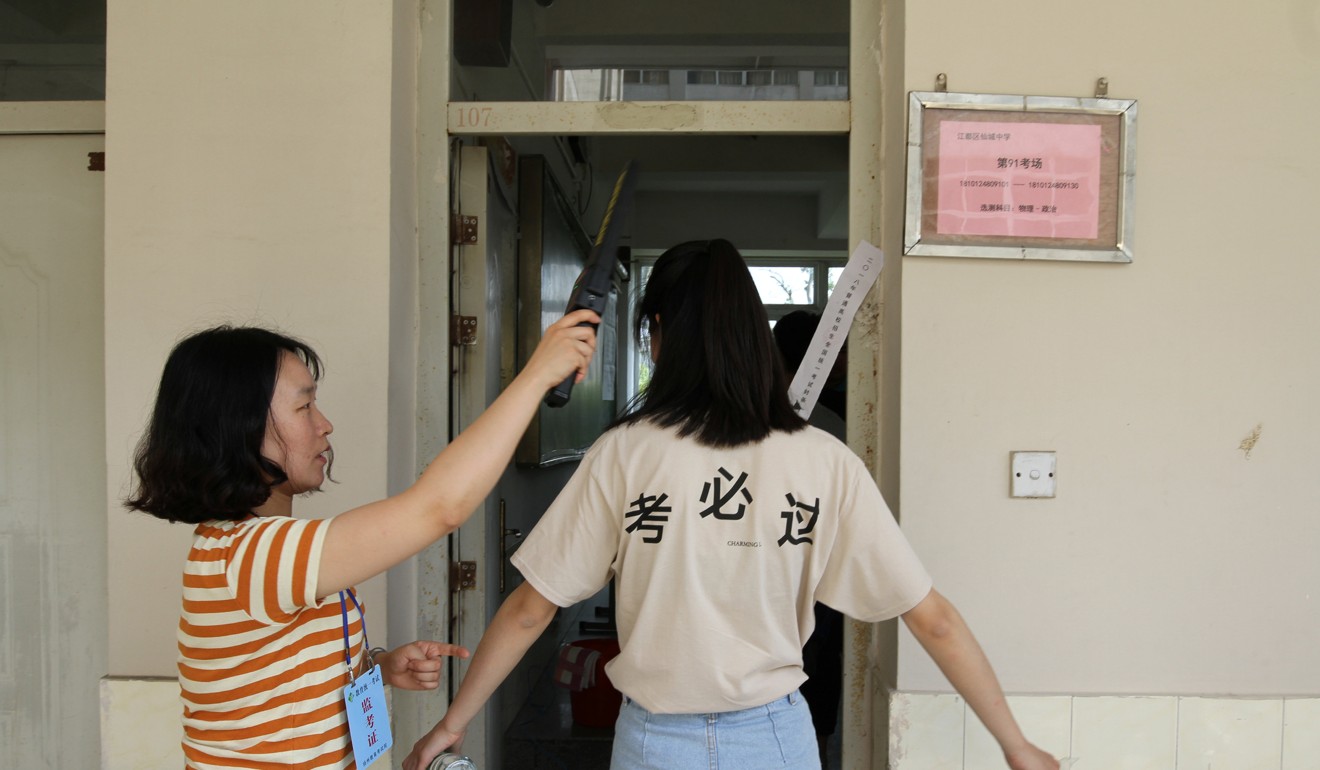 "Unlike before, when American universities were totally ignorant of gaokao, they are now gradually accepting it," he said, adding: "What's behind this? It's the students' knowledge and capability of learning new things."
"They found that many of the students enrolled from Chinese international schools were not as good as their applications – they attached little importance to academic growth and some even submitted fake school reports," Chen said. "So some schools start to value those who have gone through the traditional Chinese way of selection."
Another factor is that most public universities in the US are seeing a drop in domestic applicants because of declining instate demographics and funding cuts. "So more international or out-of-state students are expected to fill the gap," Chen said.
Most of the 50 US states have cut public college and university budgets, eating into student services and raising tuition.
Beyond the US, dozens of European, Australian and Canadian universities, as well as those from Hong Kong, screen mainland Chinese students based on their gaokao scores. Those institutions include the University of Toronto in Canada, the University of Sydney in Australia and the Italian art school Accademia delle Belle Arti di Firenze.
This article appeared in the South China Morning Post print edition as: China's controversial entrance exam opens more doors at US universities