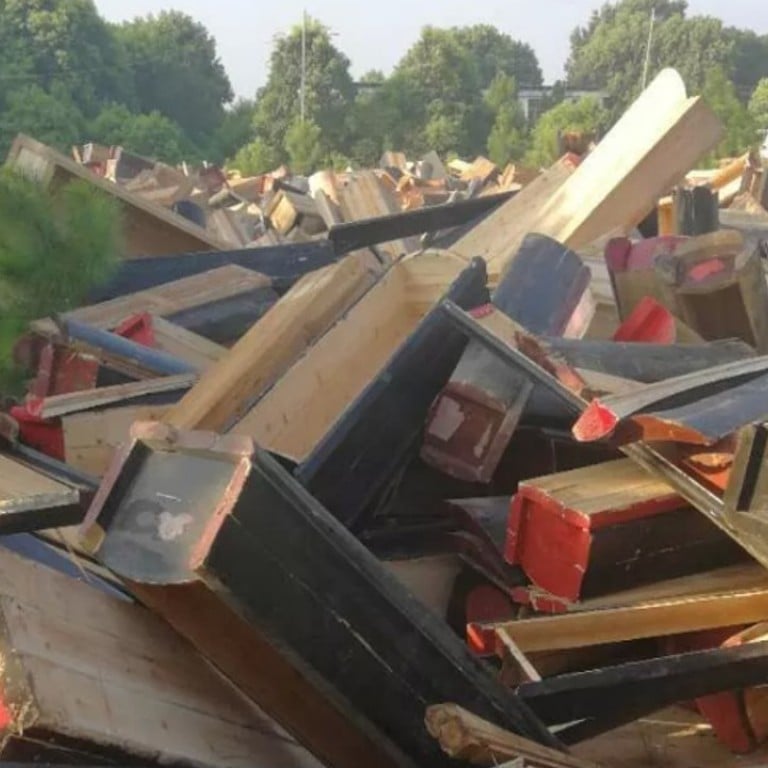 Coffins smashed, seized, exhumed in China as province bans burials to save land
Authorities in southeast Jiangxi province say 'cremation only' regulations will preserve land resources, but heavy-handed policy draws criticism even from state media
A campaign banning people in a southeast China province from burying their dead that has seen coffins smashed and exhumed – all to preserve land resources – has stirred anger and resentment among locals, with even state media describing it as "barbaric and unpopular".
Under a "zero burial" policy introduced about six months ago, authorities in rural regions of Jiangxi province have waged war on the traditional practice, going so far as to seize or destroy coffins that many poor families have spent their lives saving up to buy.
The Jiangxi government's aim is to make cremation the sole approved method of disposing of people's remains. Intended as a way to save land and to discourage extravagant burial ceremonies, authorities in many cities across the province have set a deadline of September for becoming "cremation only".
In photographs and videos shared on Chinese social media over the weekend, officials were seen entering villages in the cities of Ganzhou, Jian and Yichun and forcibly removing coffins from people's homes.
Huge numbers of the boxes were then put into piles and smashed by excavators, with many elderly residents who tried to prevent the destruction by lying inside the coffins were dragged away.
Since the zero-burial policy was introduced, owning or making a coffin has been banned, and officials in many parts of Jiangxi have spent the past six months confiscating those already in existence.
A government appeal for people to surrender their coffins voluntarily yielded more than 5,800 from 24 villages and townships in Gaoan county, the Chinese news portal Thepaper.cn reported last month. The achievement was the result of "solid work involving far-reaching policy communication and door-to-door home visits", the report said, adding that some authorities also offered about 2,000 yuan (US$290) per coffin as compensation.
But not everyone was ready to sell.
A 29-year-old man from a remote village in Jian who declined to be identified for fear of reprisal said on Monday evening that officials confiscated two coffins from the home of his grandparents, both of whom are in their 70s, on Sunday.
"These coffins had been stored in ancestral halls and had been with my grandparents for more than 30 years, as they were made by carpenters using wood grown from our own land," he said.
There is a long tradition in rural China for people to have tailor-made coffins, which are then stored at home in the hope of bringing longevity and good fortune.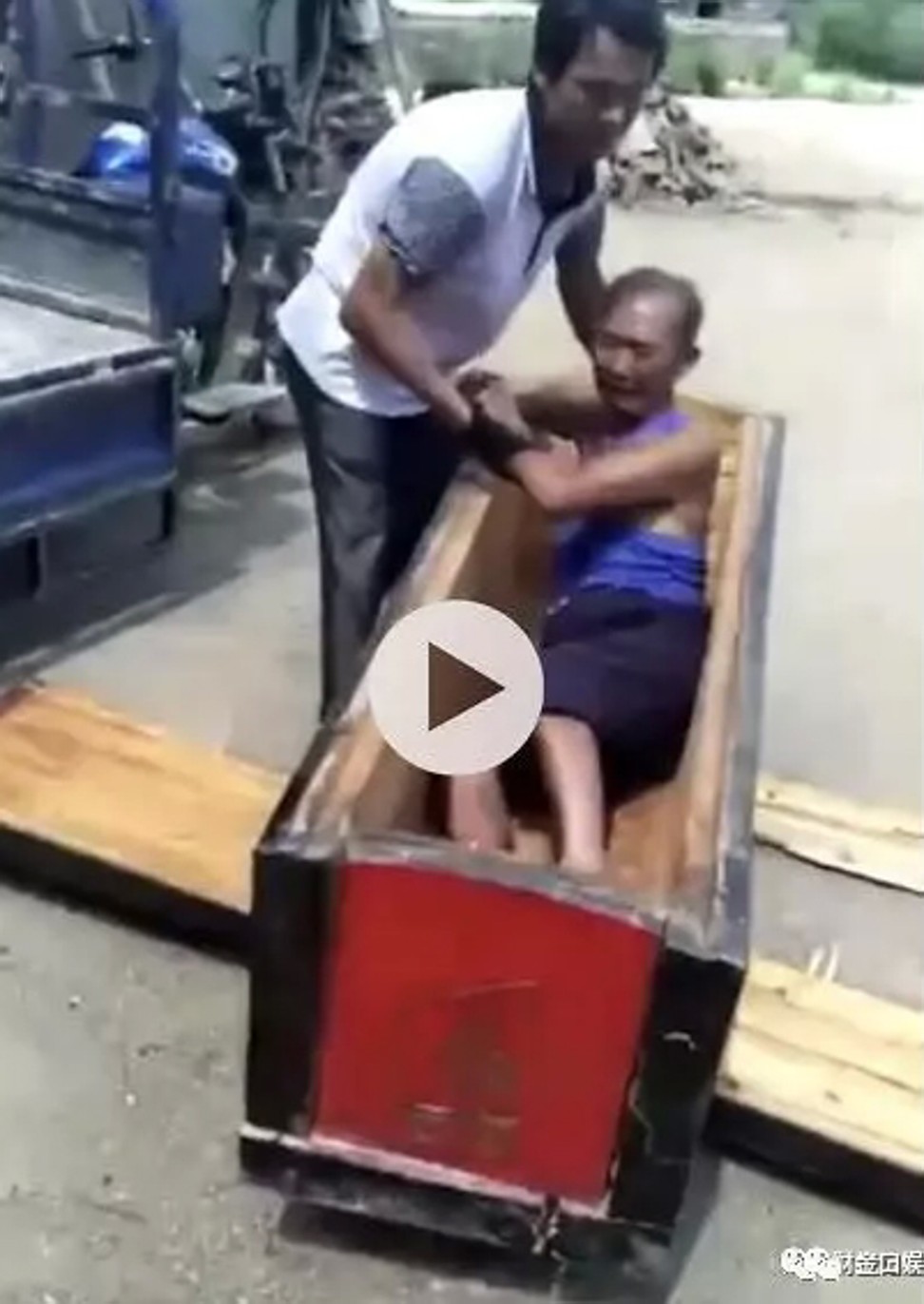 The villager also said that it took poor people many years to save the 5,000 yuan or more the boxes cost to make, so the 2,000 yuan compensation was not even fair from a financial perspective.
He said that as well as banning coffins and burials, the local authorities were blocking all the associated rituals.
"It is the worst in Jian," he said. "Not only are they confiscating coffins, but they're also banning local burial traditions. No coffins, tombstones or paper money are allowed."
In an extreme example of the new restrictions and their enforcement, the Yiyang county government said in April that it had exhumed a body that had been buried against the rules of the cremation-only policy.
Despite claims made in the local newspaper Jiangxi Daily earlier in the month, provincial governor Liu Qi hailed "Jiangxi's funeral reform model" for promoting social advancement, Chinese state media editorials on Monday slammed the policy as "barbaric and unpopular".
Articles in both People's Daily and Guang Ming Daily urged the Jiangxi government to rethink its funeral reform.
"Is there any reason to carry out such a rough and even barbaric move?" the editorial in People's Daily, the mouthpiece of China's Communist Party, said. "Even if the funeral reforms are effectively carried out, the hearts of the people are hurt and [the administration's] credibility is lost … [and] built-up resentment triggers instability."
Lu Liangbiao, a native of Jiangxi who works as a lawyer in Beijing, urged the Jiangxi government to involve the public in the reform process and ensure that people receive adequate compensation for any losses they incur as a result of it.
"It was the government's intention to introduce environmentally friendly funeral practices, but it has gone overboard and created resentment," he said.
The Beijing News reported in 2014 that at least six elderly citizens of Anqing in southeast China's Anhui province committed suicide after learning of a government plan to seize coffins they wanted as their final resting place.