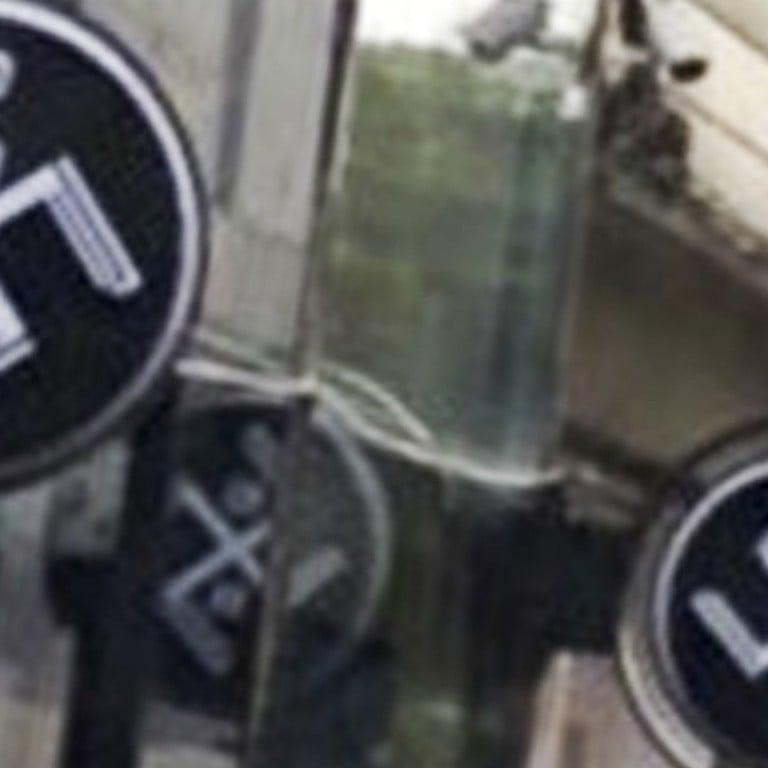 Berlin Hair Salon in Taiwan asked to take down 'Nazi swastika' logo
Business owner insists crossed razor logo has nothing to do with Nazism after German diplomats complain
A Taiwanese hair salon has come under fire for using a graphic that resembles a Nazi swastika on its storefront.
The Berlin Hair Salon, located in Hsinchu city in northern Taiwan, has two signs with razor blades positioned like Nazi swastikas hanging outside its small storefront.
German diplomats first contacted the owner six weeks ago and asked him to remove the symbol and made several follow-up requests but he initially refused.
After an apparent change of heart, the owner later indicated he would consider removing the sign if he could find the money to replace it.
After local media contacted the German Institute Taipei, the country's de facto embassy, it issued a statement on Sunday saying: "Using Nazi symbols for commercial purposes is a despicable act of offence against the victims of the Holocaust."
Salon owner Hsu Chen-yang denied that the motif was related to the Nazi symbol.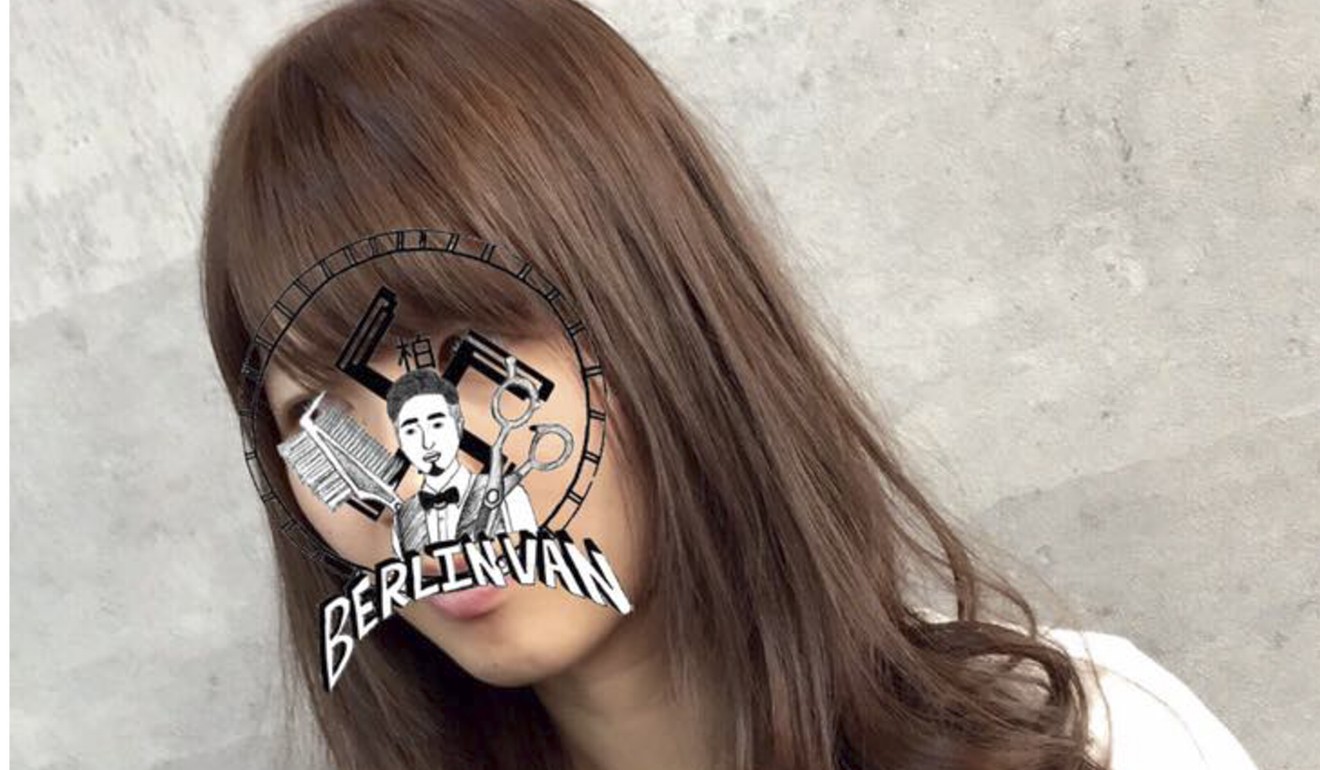 "How are they the same? They are completely different. It is merely a pattern formed by razors," Hsu told the Taipei Times.
On Tuesday he told the Apple Daily newspaper that he would change the logo – when he found the money to do it.
The salon did not respond to requests for comment from the South China Morning Post.
Local newspaper Liberty Times reported that there were no signs of Nazi-related paraphernalia in the retro-themed salon when it visited the unisex salon earlier this week.
Berlin Hair Salon's Facebook page, full of photos of colourful dye jobs and post-cut curls, also does not contain this symbolism in its profile or background photo, although some photos shared in its
Facebook photo album
were stamped with the logo.
According to the German Institute Taipei, incidents involving Nazi symbolism happen from time to time in Taiwan, where, unlike in Germany, there is no law against displaying Nazi symbols.
"When it comes to our notice that someone is using these symbols, sometimes we can just give them a call. People will rethink and they will remove the signs by themselves," Sven Meier, a public relations officer at the institute said on Tuesday.
"It's happened quite a few times," Meier said, noting that in his experience people who did so were usually guilty of nothing more than thoughtlessness rather than expressing support for Nazi ideology.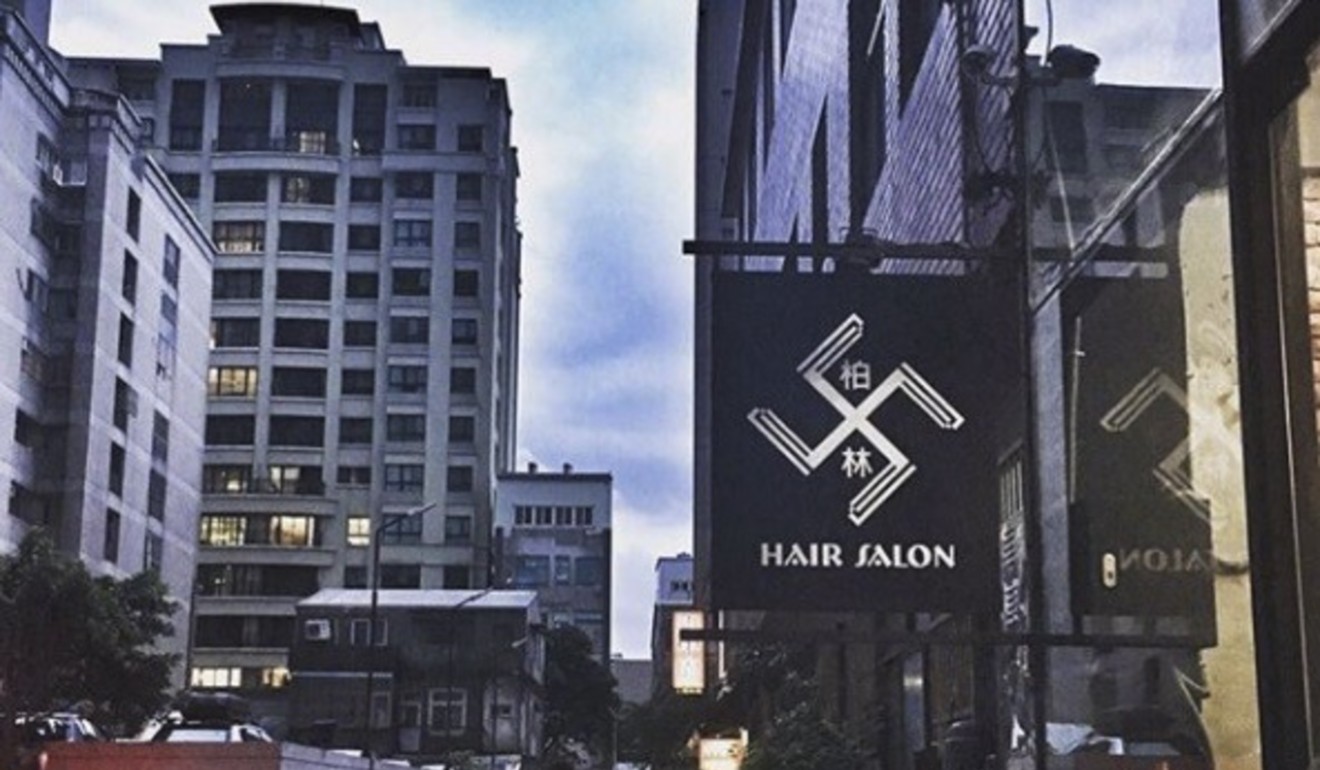 A Taiwanese high school in Hsinchu was widely criticised two years ago when the school principal used a Christmas assembly to hold a mock Nazi rally, complete with students giving the Hitler salute. The principal was forced to resign after the incident.
Last year an car-parts store in Hsinchu County's Jhubei Township was discovered to be selling Nazi flag stickers, according to Taipei Times.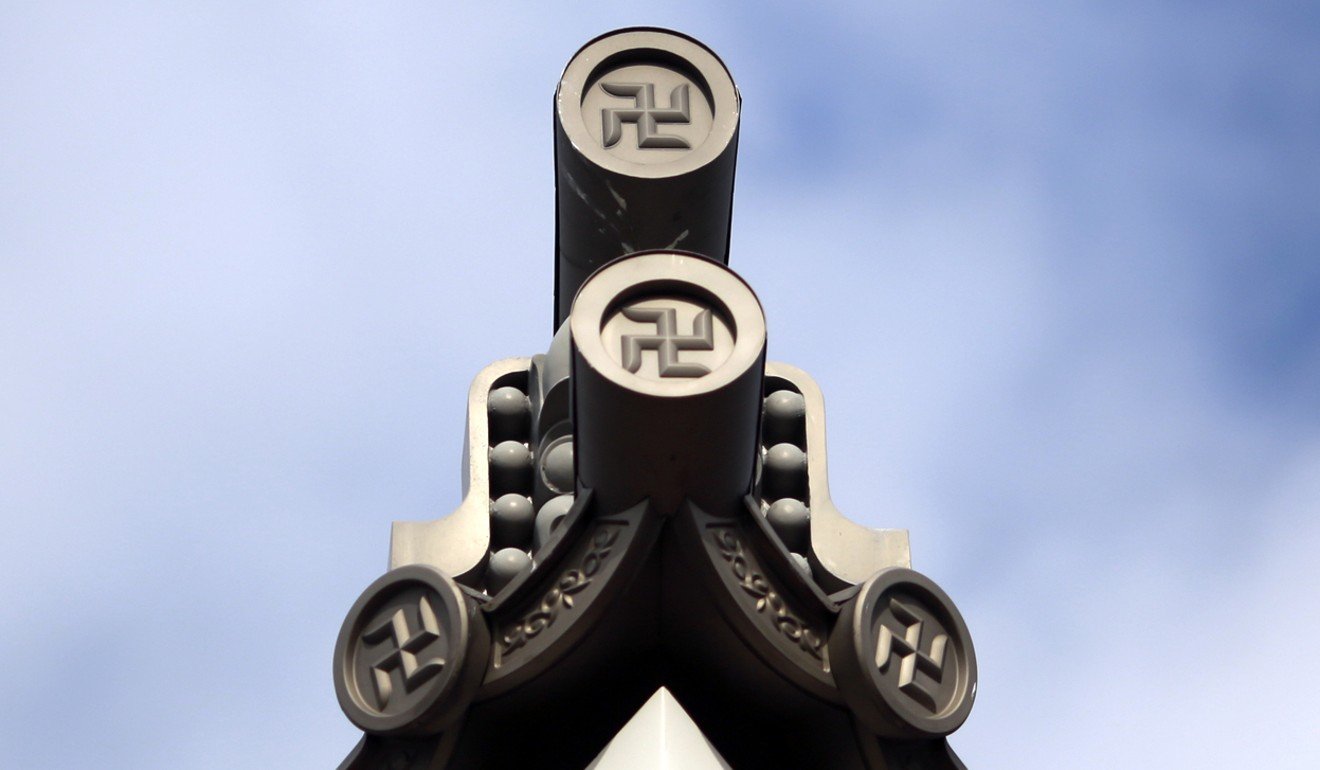 The swastika itself is an ancient Eurasian symbol meaning "good fortune" or "well-being" that dates back some 7,000 years.
It has been embraced by multiple religions including Hinduism and Buddhism and its hooked cross shape is seen in temples across Asia.
However, the Nazis adoption of an angled version as its symbol has irredeemably tainted it in the eyes of many, especially in the West.
Additional reporting by Grace Tsoi