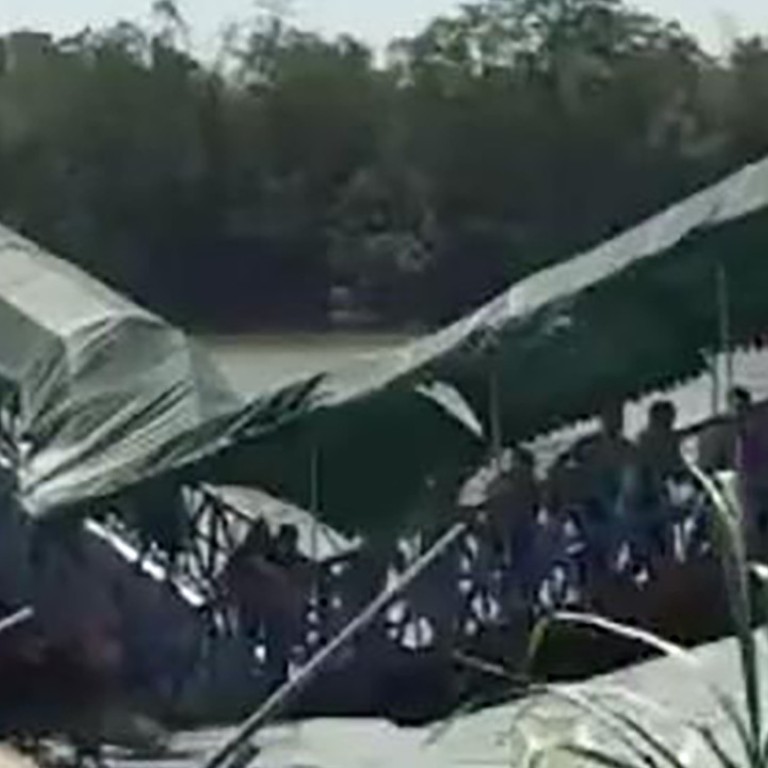 Crowded Chinese bridge caves in under weight of tourist numbers
Spectators at Guangdong dragon boat race appeared unfazed and continued to walk along the crossing
A pedestrian bridge crowded with sightseers caved in during a dragon boat race in southern China.
"There were a lot of people crowded on the bridge today, and the deck bent down," a staff member told Beijing Time. "No one was hurt."
Video footage shot after the collapse on Wednesday showed visitors to the Green Sand Island park in Foshan, Guangdong continuing to cross the bridge after it had been bent into a deep V-shape over the waterway.
The bridge was eventually evacuated for repairs and reopened the following day, park staff told local media.
The incident occurred as the number of tourists visiting attractions across China are surging during the nation's national holiday week, a period when hundreds of millions of people are on the move within the country.
Last year, the number of "golden week" travellers totalled 705 million, around half the nation's population, according to the China National Tourism Administration.