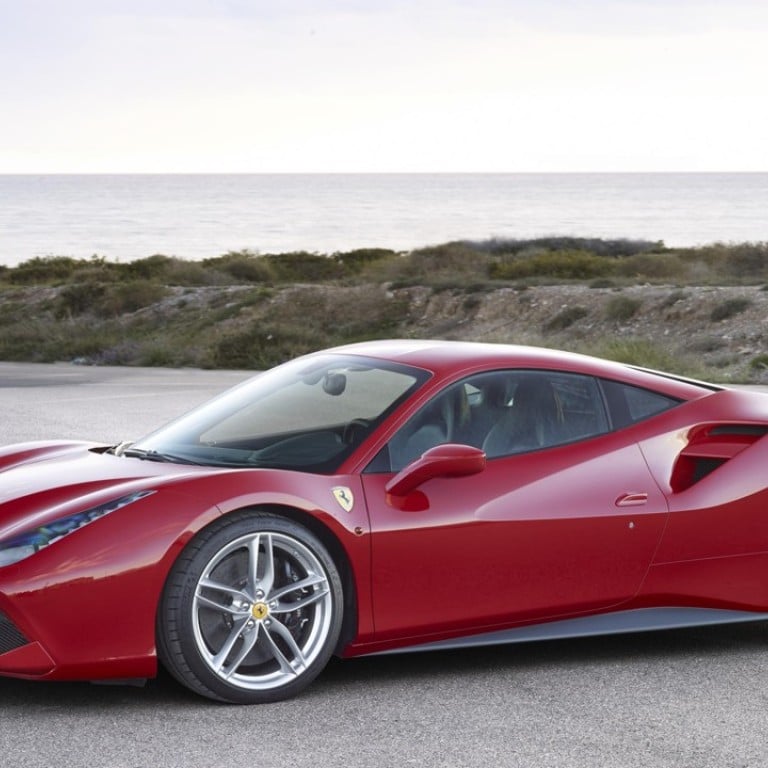 This Chinese man drove his son to school in a Ferrari, and all hell broke loose
Father told to drive a different car then thrown out of parents' WeChat group, prompting debate about flaunting wealth and instilling values in children
A father in eastern China who dropped his son off at school in a Ferrari is facing a social boycott for showing off wealth and has been removed from the class WeChat group after refusing to use a less expensive car, local media has reported.
The man, surnamed Li, is the father of a junior school pupil in Hangzhou in Zhejiang province, and is a senior executive in an unidentified property development company, earning more than 4 million yuan (US$578,000) a year and driving a Ferrari 488, according to the City Express, a newspaper in Hangzhou.
Chat records show Li was told by a teacher that some parents had complained in the class group in messaging app WeChat about him driving the sports car to school. The teacher said it would lead to unhealthy comparisons in class that were not conducive to developing fellowship among pupils.
Many parents backed the teacher and suggested Li change car for taking his son to school.
"It's not proper. You should not show off, no matter how rich you are," said one parent.
"If it's just dropping the kid at school, can't you just use a regular car?" said another. "You are not short of money anyway."
Li refused to back down. He said he had worked hard for his money and would give his son only the very best.
"If [seeing others] driving a racing car hurts feelings, your children are too sensitive," he wrote. "Besides, why should I buy another car just to serve your needs?"
But he soon found himself removed from the chat group. His last message – "What's wrong with you people?" – bounced back.
The incident has triggered a social media debate about flaunting money. There were nearly 30,000 comments and over 12,000 forwards to the top three accounts carrying the story on Weibo, China's equivalent of Twitter.
While some people disagreed with the teacher removing a parent from a chat group because of a difference of opinion, others said the teacher and parents could have used it as an opportunity for the children to learn about values.
"The teacher and the parents who were offended have failed to teach children the right values on life and money," one person commented. "Can they make luxury products vanish from the world?"
"Wealth gap is a real thing. It's better to educate children to face it rather than castigate others for driving sports cars to show off their wealth," said another.
China has had a yawning wealth gap over the past four decades. The Gini coefficient, which measures income inequality, increased in China to 0.465 last year. The United Nations considers a Gini coefficient higher than 0.4 to be a sign of severe income inequality. The current figure for the United States is 0.479.
The gap in disposable income between urban and rural residents in China has risen more than tenfold from 210 yuan (US$30) in 1978 to 22,964 yuan last year.
The wealth divide is also stark between provinces. Average disposable income in the well-off Beijing and Shanghai was just short of 60,000 yuan last year, while in the more backward western provinces of Gansu and Guizhou it was just over 16,000 yuan, according to the National Bureau of Statistics.