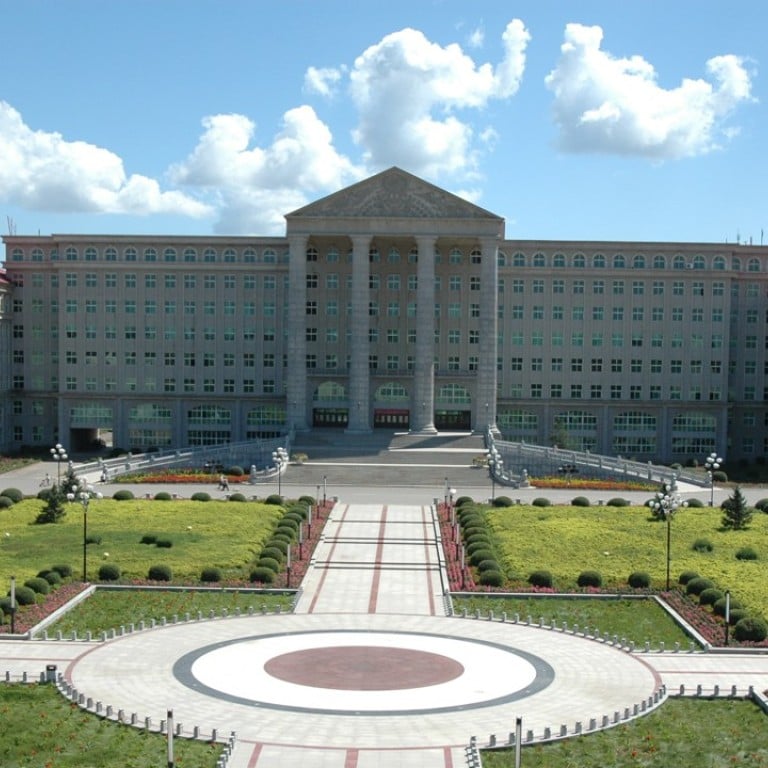 China's #MeToo claim costs university professor his job
Karaoke night with students led to sexual harassment, says accuser
Lecturer sacked for 'violating code of ethics' – he shouldn't have been at the party
A university in northeast China has sacked a professor after a female student accused him online of sexual harassment, as higher education colleges step up action in response to the #MeToo movement.
Jilin Agricultural Science and Technology University fired computer science lecturer Wang Donglai after an internal investigation found him guilty of "violating a teacher's professional code of ethics", according to an official Weibo announcement on Sunday.
The incident allegedly took place at a student entertainment night at a karaoke bar the previous Sunday, which Wang attended against staff guidelines, the university said.
The student filed a formal complaint last Friday under her real name. She also posted details of the alleged behaviour, on the social network QQ. Her post has since been deleted.
The student first hinted at the incident in a QQ post last Tuesday, according to Chinese news portal Thepaper.cn. "I'm scared of going to the library and seeing the person from that night," she wrote in the earlier post.
"I'm scared of his face flashing through my mind, I'm scared he will suddenly appear in front of me, I'm scared that someone will utter his name."
Weibo users have flooded the university's page with comments, with many charging that the authorities had not taken enough action to combat the problem.
"He's expelled now, but what about afterwards? How are you going to help this student, I would like to know what happens to her as well," read one top-rated comment that was liked nearly 6,000 times.
"So it's done? What about the female student, is she still able to graduate smoothly? What about the hurt this has caused her?" said another user.

This is the latest in a wave of sexual harassment allegations to sweep across China as part of the global #MeToo movement, which authorities have been unable to suppress entirely. Allegations have come thick and fast, in particular, against academics at Peking University, Guangzhou's Sun Yat-sen University, Renmin University and Beihang University in the past year.
In August, Chinese-Thai anthropologist Non Arkaraprasertkul's career was put on hold while National Taiwan University, where he was due to start a new job, investigated claims that he had sexually harassed a number of Chinese students at his previous postings at NYU Shanghai and the University of Sydney.
This article appeared in the South China Morning Post print edition as: Lecturer sacked over student's sexual abuse claims