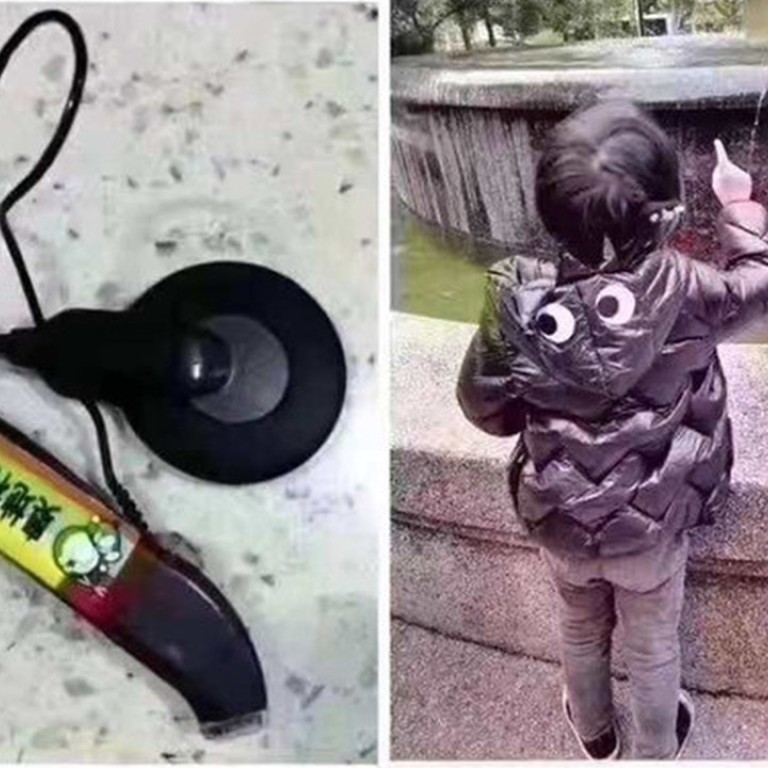 Chinese boy, 3, loses US$40,000 hearing aid and a whole city goes looking for it
Family said they would not be able to afford a replacement device
Online news report about their plight viewed 2.8 million times
A three-year-old boy from central China was reunited with his expensive hearing aid on Tuesday following a citywide campaign to relocate the lost device.
The child, from Zhengzhou, capital of Henan province, lost his cochlear implant during a visit to the shops with his family on Sunday, local media reported on Wednesday.
He had had the device fitted six months earlier at a cost of 280,000 yuan (US$40,300), the report said.
When his family realised the hearing aid was missing they contacted local newspaper Dahe Daily for help trying to find it.
The publication took up the cause and published an article on Monday in which the boy's aunt was quoted as saying the family would not be able to afford a replacement.
An online version of the article quickly became the hot story of the day, notching up 2.8 million views and more than 1,000 comments.
The aunt, whose phone number accompanied the piece, was quoted as saying she received hundreds of calls from members of the public offering their support. And one of them was from a woman who had found the implant outside a supermarket, the report said.
Not knowing what it was, she took the device home and put it in a safe place. It was only when she saw the article online that she realised what she had.
She immediately contacted the boy's family and arranged for her husband to return the device to a tearful but very grateful aunt on Tuesday afternoon.
The city's police department had dispatched a team of officers to help track down the device, and had just identified the woman who found it when she contacted the family directly, the report said.
"The woman thought it was a hair clip," Liu Hao, director of the Boxue Road police station, was quoted as saying. "She put it away until she saw the plea. She was very anxious to return it."