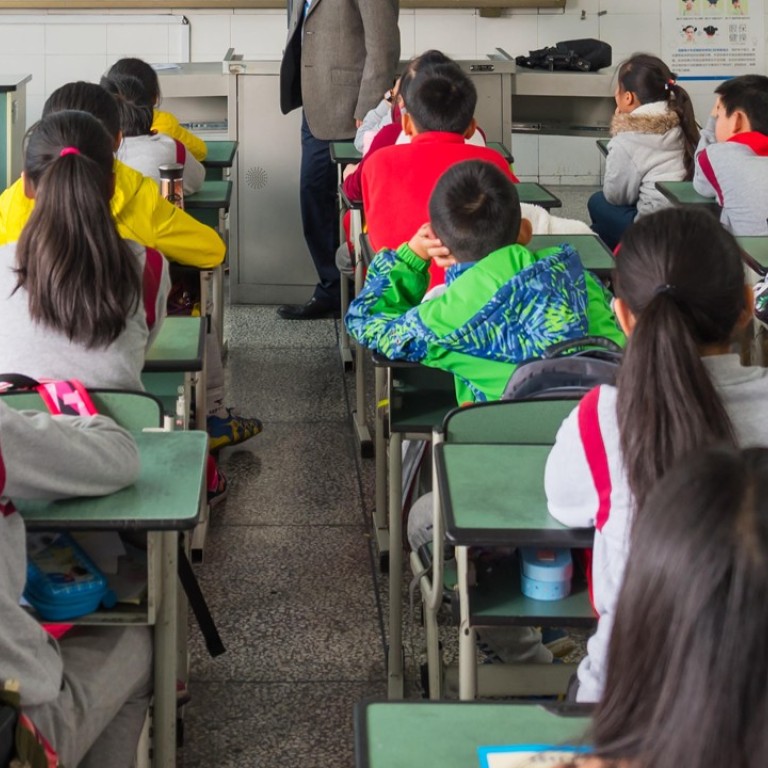 Chinese province Guangdong clamps down on school bullies with tougher penalties
Guangdong education authorities take aim at specific behaviours, giving schools 10 days to handle complaints
While Hong Kong has topped a global list for schoolyard bullying, neighbouring Guangdong province is coming down hard on the practice, with punishments ranging from school detention and expulsion to criminal liability.
The penalties are part of provincial regulations drafted by Guangdong's Department of Education and due to come into effect on December 1, about a year after the release of a national plan to tackle school bullying.
The regulations, which will remain in place for three years, target specific behaviours and classify bullying into three levels of severity.
Name calling, destruction of petty property, insulting or slandering people on social media and insulting a person's character are the least serious offences while punching, kicking, slapping, tripping or hair pulling, forcibly removing clothing and extortion fall into the middle category.
The most severe cases involve repeat offenders, the use of knives or other weapons to threaten or assault a victim, and the uploading of photos or videos of other people being bullied.
Bullies who have reached the age of criminal responsibility will have to bear the full legal consequences of their behaviour. Under Chinese criminal law, 14 is the minimum age for criminal responsibility for violent crimes such as murder, assault or rape.
Under the new rules, schools will have 10 days to investigate bullying claims and mete out any punishment, and face penalties if they fail to handle cases adequately.
Many online commenters expressed support for the regulations, particularly for the inclusion of name-calling as a punishable offence. "I was called 'short and fat' in middle school, and I still feel bad whenever I hear those words," one user on China's Twitter-like Weibo service wrote.
Bullying and peer-to-peer violence affect 150 million schoolchildren aged 13 to 15 worldwide, according to Unicef. And in the long-term, bullying and violence in school can lead to depression, anxiety and suicide.
Chinese courts heard almost 800 cases of school violence last year, with almost half of them involving students aged between 16 and 18, according to statistics from the Supreme People's Court's China Justice Big Data Service Platform.
In January, a 13-year-old girl killed herself by jumping from a school building after being beaten by classmates, according to Chongqing-based Shangyou News.
And in July, a man was sentenced to
death
after stabbing nine students at his old school in apparent anger over the bullying he experienced there as a child.
Hong Kong ranked first among 53 countries and territories in terms of the percentage of children who reported being bullied at least a few times a month in the 2015 Programme for International Student Assessment, a three-yearly test of 15-year-olds worldwide, the results of which were released last year.
The 32.3 per cent reported in Hong Kong was well ahead of the 25.1 per cent recorded in Singapore, the 23.9 per cent in Britain and 18.9 per cent in the United States.
If you, or someone you know, are having suicidal thoughts, help is available. For Hong Kong, dial +852 2896 0000 for The Samaritans or +852 2382 0000 for Suicide Prevention Services. In the US, call The National Suicide Prevention Lifeline on +1 800 273 8255.
This article appeared in the South China Morning Post print edition as: Tough penalties for bullies in Guangdong schools