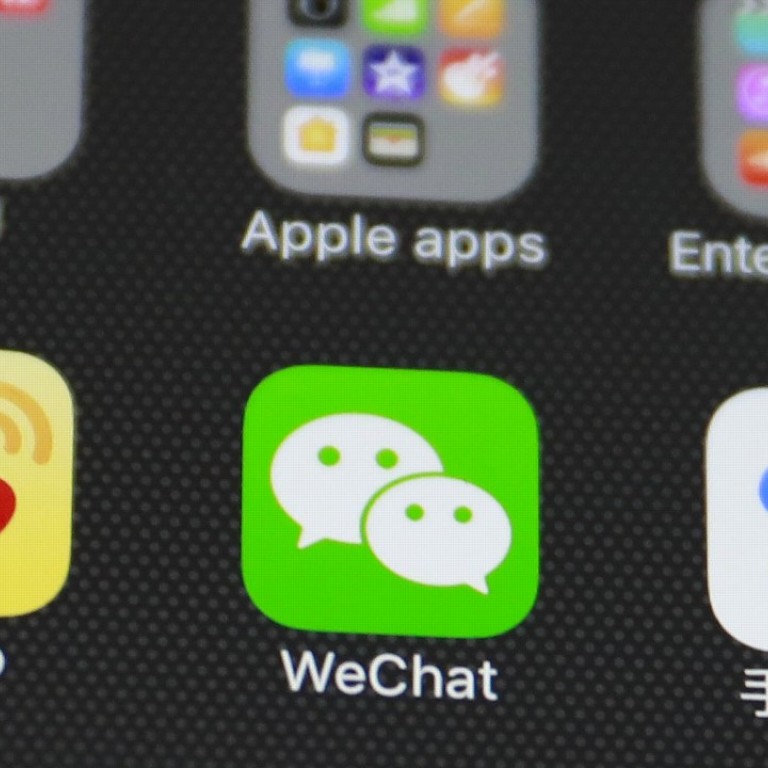 'Winter has come': Chinese social media stunned as nearly 10,000 accounts shut down
Cybercensor says sweeping crackdown will help establish a new norm to rein in influencers 'damaging' online public opinion
Stunned Chinese internet users have reacted in anger after censors deleted nearly 10,000 social media accounts in three weeks in a fresh crackdown set to become a "new norm".
The campaign, which started on October 20, is the biggest crackdown in social media since dozens of entertainment news accounts on Weibo, Tencent, NetEase and Baidu were closed in June in a rare attack on apolitical content.
The 9,800 accounts shut down so far in the latest round include those belonging to a popular talk show celebrity, an entertainment blogger who shared film footage, online influencers commenting on social issues and bloggers writing extensively on ethnicity.
The Cyberspace Administration also summoned representatives from two major "we-media" platforms – Weibo, China's version of Twitter; and WeChat – on Monday to reprimand them over their management.
The two platforms were given "serious warnings" for their "irresponsibility and lax management", which resulted in the we-media "growing wild and creating chaos", the administration said in a statement.
Even though the crackdown has been under way for several weeks, the deletion of some of the more popular accounts was noticed only on Monday, according to some Weibo posts.
The administration said the deleted accounts – some of which also posted on search engine Baidu and news aggregators like Toutiao and Sohu – "trampled on the dignity of laws and regulations and damaged the ecology of online public opinion".
"Some have been spreading harmful political information, maliciously tampering with the history of the Communist Party and smearing the reputation of heroes and China," it said.
"Some challenged the moral bottom line of society and damaged the healthy growth of the majority of youngsters by spreading vulgar pornography and violating good social customs."
The administration also accused owners of some social media accounts of profiting from spreading false information, or using multiple we-media accounts to engage in "negative public relations" and malicious marketing for extortion and blackmail.
An unidentified administration official said the crackdown was the start of "new measures to manage a new industry", which would become the norm and lead to serious punishment for offenders.
Sina Weibo has issued four statements this month, listing popular accounts with thousands or even millions of followers that it said had spread harmful political information or vulgar, pornographic content. WeChat has also said it is stepping up self-censorship and cracking down on "harmful political information", pornographic and "vulgar information".
NGOCN, a China-based online platform that monitors social issues, said on Monday night that three of its WeChat accounts were deactivated but it would continue to publicise its positions.
"This is an era of accounts being erased. There is no place for us," NGOCN said in a statement that was deleted by Tuesday afternoon.
Fu King-wa, an associate professor at the University of Hong Kong's Journalism and Media Studies Centre, said the shutdowns would limit open discussion and restrict public opinion but not muzzle internet users.
"The power of observing [by forwarding and commenting] on social media has exerted huge pressure on governments in the past and we are seeing the government's grip tightening on social media, but we still see many voicing their support for social topics such as #MeToo," Fu said.
Internet users reacted strongly to the crackdown, some saying the accounts did not deserve the axe while others expressing fears of what could follow the gag order.
"Except for some who deserved the axe, many professional we-media people have been working for years and made a living on it, yet they were axed without any warning or notice. Is this really happening in 2018?" one said.
Another said: "Shutting down these accounts will not stop people from thinking or us followers from getting information. It will only prompt us to get information from more sources. I believe these accounts holders were doing something meaningful."
"It was really hard to take when my previous Weibo account for eight years was shut down and all my postings were gone. The winter has come and let's be careful about what we do and say," a third user said.
This article appeared in the South China Morning Post print edition as: Censors delete thousands of social media accounts