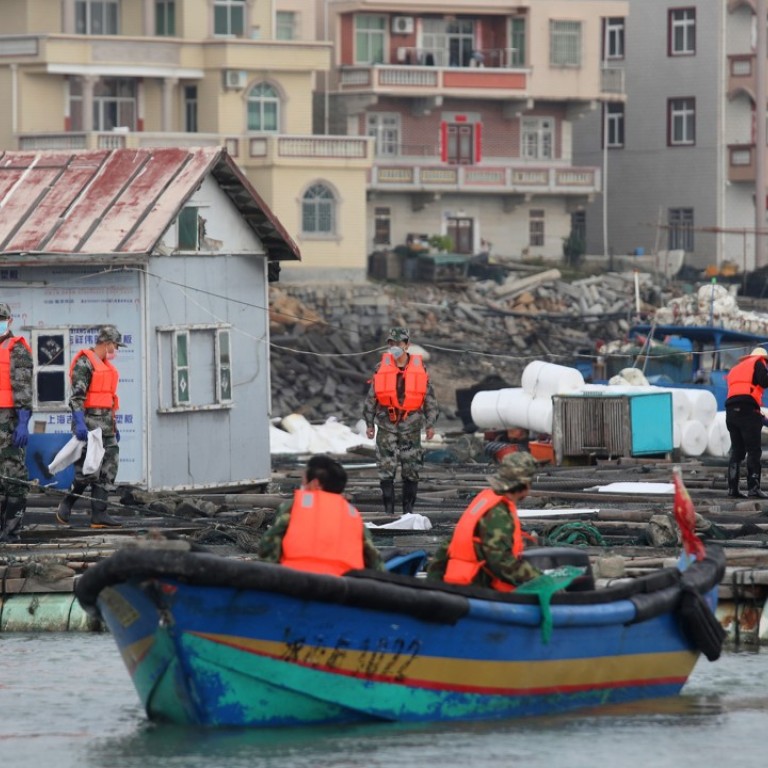 Chinese police apologise after Caixin reporter's 'prostitution bust' hotel room inspection
Zhou Chen says she was followed and police suddenly entered her room late at night when she was in Fujian province covering a chemical leak
Four policemen overstepped their jurisdiction and 'caused negative social effects', Quanzhou Public Security Bureau says
Police have confirmed a female reporter's claim that she was subjected to surveillance and a hotel room inspection like a "prostitution bust" while she was covering a chemical leak in southeast China last week.
The Quanzhou Public Security Bureau on Tuesday issued an apology and said four policemen – three of whom were from an auxiliary unit – had overstepped their jurisdiction and "caused negative social effects".
A deputy bureau chief had been "punished", while another local police station chief would "make amends" to the local Communist Party committee, the bureau in Fujian province said in a statement, without elaborating. One of the policemen involved has also been suspended.
Caixin reporter Zhou Chen had been covering a chemical leak in the city's Quangang district when the incident happened, according to her account in Caixin Weekly on Monday.
"I never thought the 'prostitution bust' scene from TV shows would ever happen to me," Zhou wrote, describing how, on November 11, the four policemen suddenly entered her room at around 11.30pm while she was in her pyjamas. She was told to produce her identification card and the four men then searched the bathroom and balcony for "people hiding there".
The reporter said they left after warning her to be aware of her personal safety. The policemen did not have a warrant to search her room as is required by Chinese law, according to Zhou.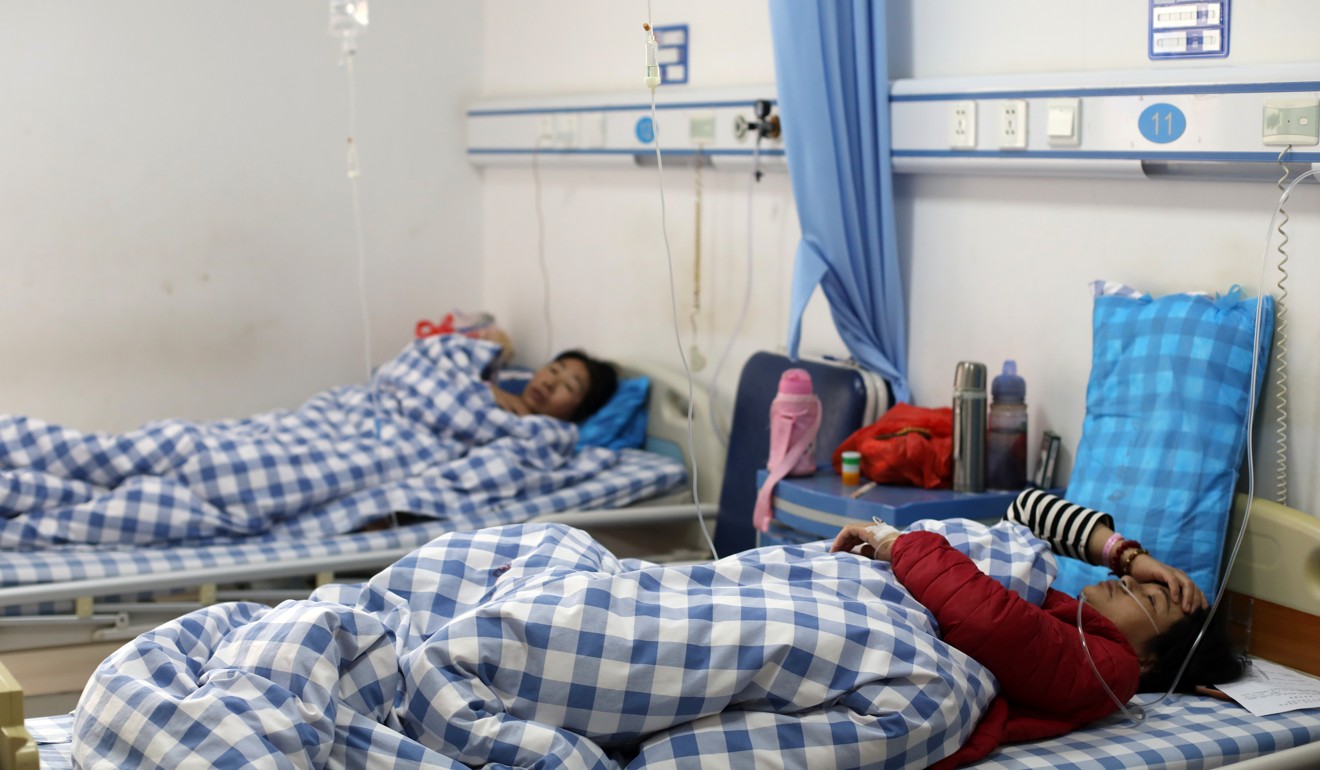 In a Caixin blog post on Tuesday, Zhou's colleague Liang Yingfei, who also covered the chemical leak, claimed several other reporters staying at the same hotel as Zhou had also had their rooms inspected.
Earlier in the day on November 11, Zhou said she had been stopped from taking photos at a town meeting by people wearing body cameras. Those people then tailed her when she got on a boat to see the dead fish at a local fish farm, according to her account. They claimed they were also there to assess the situation when she confronted them.
Zhou then tried to contact a local public relations officer with interview questions, but was told she should just follow a group of other reporters he had been showing around the area. That night, the officer told her the head of public relations wanted to have a "talk" with her at the hotel, which she declined. "Are you afraid to network with our chief?" the officer asked Zhou.
Her colleague at the Beijing-based news outlet, Liang, said the hotel receptionist told her the police had demanded they hand over the room keys of several other journalists staying there.
Liang also raised concern about Zhou being followed to the fish farm. "Reporters being 'accompanied' as they work seems to have become the new normal in the industry," she wrote in her blog post.
Foreign journalists have complained of growing restrictions and trouble from officials in China, but it is rare for a Chinese outlet to publish an account of such treatment. China ranked 176 out of 180 in the Reporters Without Borders 2018 World Press Freedom Index, with more than 50 journalists and bloggers being detained in life-threatening conditions.
According to the Foreign Correspondents' Club of China, almost half of more than 100 foreign journalists were subjected to some form of interference last year while working in the field. Some 8 per cent said they had been manhandled or beaten.
In August, Buzzfeed's China bureau chief
Megha Rajagopalan was forced to relocate
to the Middle East after Beijing refused to renew her journalist visa. And earlier this month, Victor Mallet, an editor with the
Financial Times
,
was refused entry to Hong Kong
after hosting a talk with pro-independence activist Andy Chan Ho-tin at the Foreign Correspondents' Club of Hong Kong.
Seven people have been arrested for their roles
in the chemical leak in Quanzhou on November 4 that put 52 people in hospital and cost the local fishing industry millions of dollars in lost revenue. The incident happened when a tube carrying C9 – a by-product of oil refining – from a petrochemical plant to a tanker came loose, spilling about 7 tonnes of the toxic liquid into the sea. Villagers in Quangang are angry over the handling of the spill, which authorities first said was just oil.