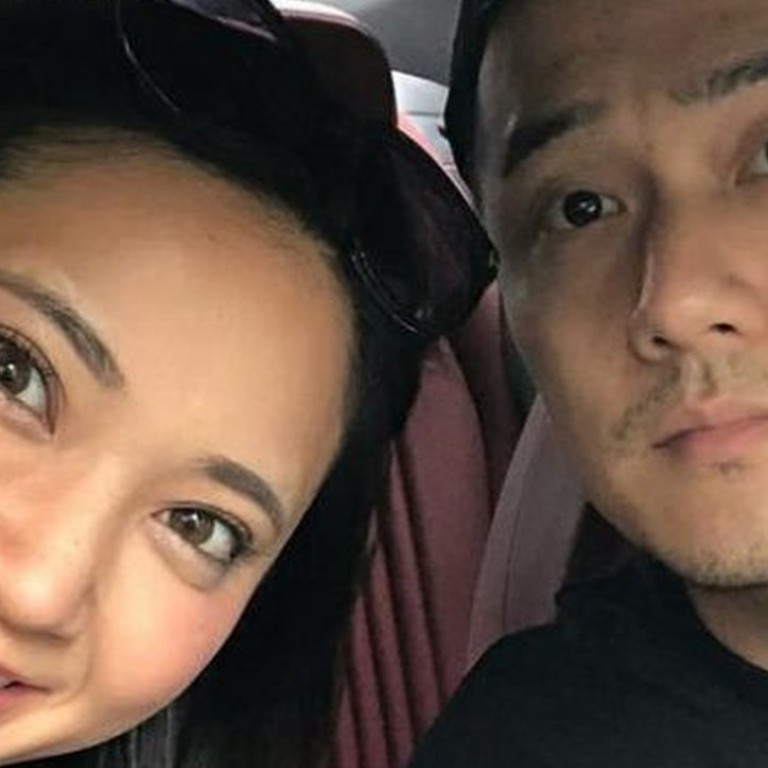 Chinese actor Jiang Jinfu kicked my stomach until I miscarried his child, says Haruka Nakaura
Fresh claim on Instagram follows Jiang's admission of domestic abuse after Nakaura posted photos of her bruises
Actor yet to respond to the new allegations, which also include accusation of controlling behaviour
Haruka Nakaura, the Japanese model and former girlfriend of Chinese actor Jiang Jinfu, who on Tuesday admitted to domestic violence against her, has alleged on social media that Jiang's abuse caused her to suffer a miscarriage.
Nakaura – known in China as Zhongpu Youhua – made the fresh claim in a post on Instagram on Wednesday.
She had posted photographs of bruises to her face, arms and body to Instagram on Monday, with the caption "I am still alive", from an account that later appeared to have been deleted.
Jiang then issued an apology on Tuesday via Weibo, China's equivalent of Twitter, in which he admitted to the abuse.
In her post on Wednesday, from a new account, Nakaura wrote: "You kicked my stomach until I miscarried your child.
"If you were genuinely sorry, you should apologise to me in person, instead of posting on Weibo. I worked so hard to help your violent behaviour."
The post also appeared to address accusations made on Weibo on Tuesday by Jiang's friendsthat she had been unfaithful to Jiang and constantly went to nightclubs while they were dating.
"Over the past four months, I spent every day by your side and you were the one who had my mobile phone the whole time, how could I have had relationships with other men?" Nakaura wrote.
Jiang has yet to respond to the new accusations. The 27-year-old actor started as a pin-up model before starring in Chinese television series Xuan-Yuan Sword: Scar of Sky and Scarlet Heart 2.
His statement on Weibo on Tuesday read: "I spent the past month in regret. My impulsive behaviour has hurt you and your family, and I should not have hit you no matter the reason."
About 35 per cent of women worldwide have experienced physical and/or sexual violence by an intimate partner or sexual violence by a non-partner, according to the United Nations.
However, women often do not leave abusive relationships, because the risk of violence tends to increase after separation, according to the Women's Aid Federation, and the perpetrators tend to work to isolate women from their friends and family.
Across Asia, UN statistics suggest that only 20 per cent of victims seek help for domestic violence.
This article appeared in the South China Morning Post print edition as: Actor who admitted abuse is blamed for causing miscarriage