Science
Get more with myNEWS
A personalised news feed of stories that matter to you
Learn more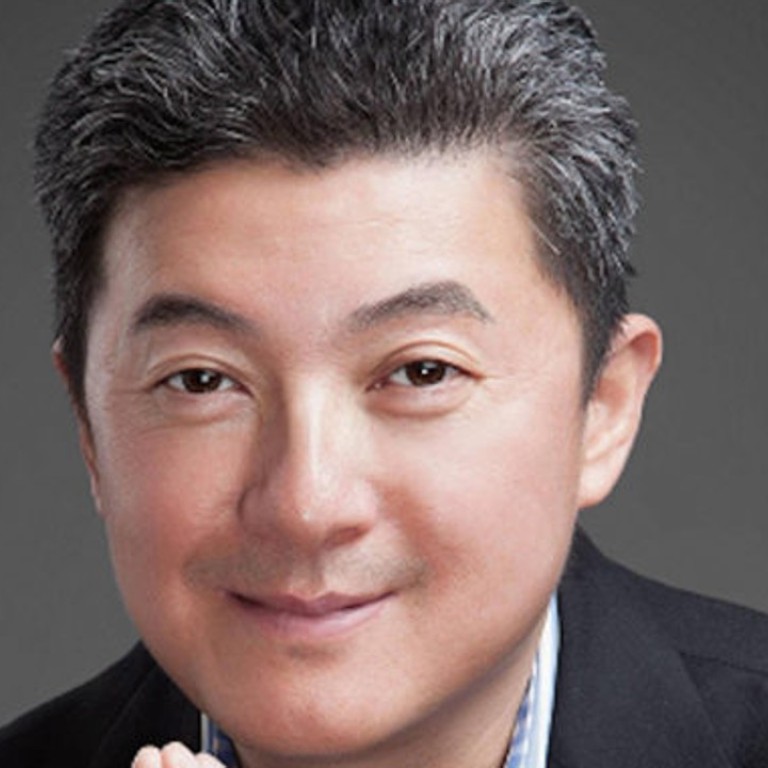 Exclusive

|
US-China tensions played no part in death of renowned Stanford professor Zhang Shoucheng, family says
The family of physicist denies Chinese social media rumours that his death was due to US-China tensions or the arrest of Huawei's CFO
Zhang died on Saturday after a long battle with depression
The family of Stanford professor Zhang Shoucheng, a world-renowned physicist and venture capitalist, denied speculation on Chinese social media that his death was connected to tensions in US-China relations or the arrest of Huawei's CFO in Canada on Saturday.
Zhang, a tenured professor of physics at Stanford University, was internationally recognised for his work in quantum science. He was also the founding partner of Danhua Capital, a Silicon Valley-based venture capital fund investing mainly in early-stage technologies.
Zhang died on Saturday, December 1, according to his family. He was 55.
"There is no police investigation, and the authorities have no suspicions about Professor Zhang's death," a representative for the family said. "You will read that he committed suicide, and this is true. But you will also read in the family statement that he had periodic bouts with depression."
Many rumours circulated on Chinese social media about his death, some trying to build links between his death to a possible US government investigation under Section 301 of US trade law into Zhang's Danhua Capital and even stretching to connect it to the arrest of Huawei's CFO Meng Wanzhou on the same day.
"There is no truth to this uninformed speculation,"the family representative said in an exclusive interview with the South China Morning Post.
"I would like to take the opportunity to refute speculation connecting Professor Zhang's death and tensions in US-China relations or any other event. It is true Danhua was mentioned in a 301 report, but there was no investigation or any other activity as a result of this mention."
In 2013, Zhang set up Danhua Capital, also known as Digital Horizon Capital, to focus on funding artificial intelligence, big data, robotics, and blockchain technology, among other things.
The California-based firm had raised capital of US$434.5 million in two funds, according to business information provider Crunchbase. Its major backers include the Zhongguancun Development Group, a Chinese state-owned company funded by the Beijing municipal government.
Danhua lists 113 US companies in its investment portfolio, most of which fall within emerging sectors such as biotech and artificial intelligence, which the US administration has identified as the Chinese government's "strategic priorities", according to an investigative report on China's trade practices.
The representative from the family hoped "people will cease this unfounded and hurtful speculation".
"The resulting misinformation only causes needless suffering for Professor Zhang's family," the representative said.
"While he was a public figure, beloved by his students and colleagues alike, the most appropriate way to honour his memory is to mourn his passing and to keep alive the special light of learning, research, and discovery that Professor Zhang brought while he was with us."
In an earlier email, Zhang's family said that he had "passed away unexpectedly … after fighting a battle with depression". They did not reveal the cause of death.
"As we face this devastating news, we are deeply grateful for the support and condolences that we have received," they wrote. "We would ask, however, the public to respect our privacy as we grieve over this immense loss."
Zhang was born in Shanghai in 1963 and attended the city's Fudan University at the young age of 15. He went on to pursue a PhD in physics at the State University of New York at Stony Brook, where he trained under Nobel Physics Prize winner Yang Chen-ning.
Steven Kivelson, a fellow Stanford physics professor, described Zhang's death as an "inconceivable loss".
"Shoucheng has long been an intellectual leader in theoretical physics who is widely admired for his extraordinary creativity ... as well as for his devotion to the many brilliant students and [postdoctoral researchers] he has mentored," he wrote in an email.
Zhang's contribution to the quantum field earned him the recognition of not only his peers but also of the Chinese government. In 2009, Zhang was hand-picked to be part of an expert panel for the state-run "Thousand Talents" programme that aims to attract overseas scientists.
If you, or someone you know, are having suicidal thoughts, help is available. For Hong Kong, dial +852 2896 0000 for The Samaritans or +852 2382 0000 for Suicide Prevention Services. In the US, call The National Suicide Prevention Lifeline on +1 800 273 8255. For a list of other nations' helplines, see this page

This article appeared in the South China Morning Post print edition as: Physicist's suicide 'not tied to US tensions'