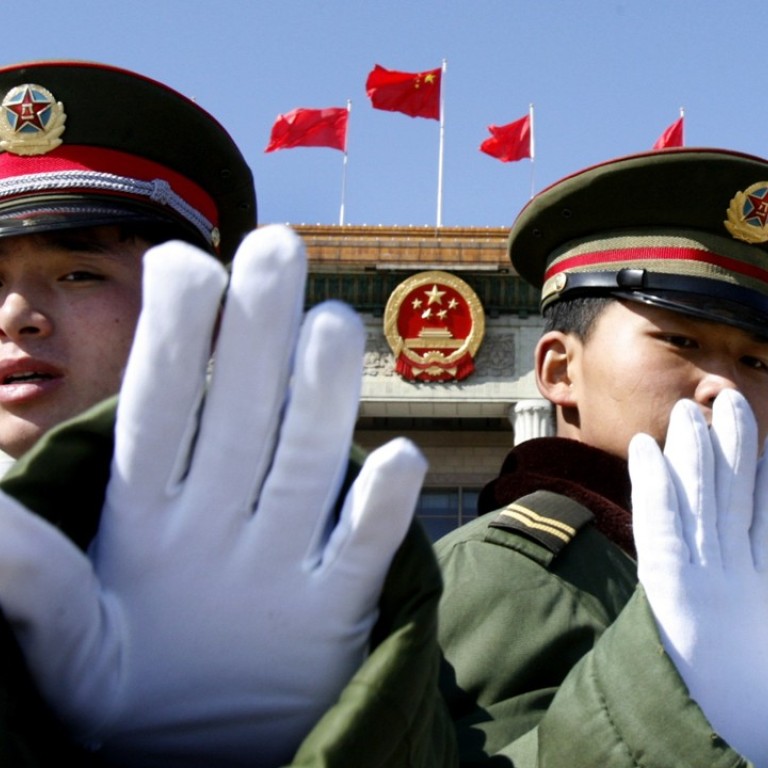 China gender and sexuality centre shuts down as censorship chill spreads
'Winter arrives' for advocacy non-profit founded by women's rights activist
Crackdown continues against fledgling #MeToo movement
A Chinese non-profit dedicated to combating sexual violence and promoting gender equality is closing its doors, as Beijing continues its efforts to silence online discussion of the issue.
The Guangzhou Gender and Sexuality Education Centre (GSEC), announced it would be shutting down in a notice on its official WeChat account on Thursday.
The organisation was founded in 2016 by Wei Tingting, one of the "Feminist Five" group of women's rights activists arrested in 2015 by Chinese authorities.
"Some of the staff were contacted by the authorities and received a threat they felt was serious, so they decided they had to stop what they were doing," a source familiar with the situation told the South China Morning Post.
"I'm sad too, but winter has arrived. We still have a long road ahead of us, we hope we will meet again," the centre responded to a disappointed follower on WeChat.
The advocacy group's statement said remaining donations from the public would be used to provide psychological support for victims of sexual assault.
While the #MeToo movement has exposed sexual assault in universities, the media industry and has even led to the downfall of China's top Buddhist monk, it has failed to win support from the authorities.
Chinese social media users have resorted to tagging posts about the #MeToo movement with "rice bunny" – the homonyms mi (rice) and tu (bunny) – to avoid censorship as Beijing has sought to crack down on discussions of sexual assault and gender issues online.
In March, just after International Women's Day on March 8, Feminist Voices, one of the country's most prominent feminist social media accounts, was forcibly shut down. Before that, it had more than 180,000 followers on Weibo, China's version of Twitter.
GSEC, which set up the Network Anti Sexual Harassment and Assault project to raise awareness of sexual violence, also ran into trouble with Chinese censors before its closure.
Fundraising posts for a survey about sexual assault in Chinese universities were deleted four times this February, Wei told online news portal Qdaily.com, even though she had avoided using sensitive terms like "sexual harassment".
Despite the censorship, the organisation managed to collect 35,000 yuan (US$5,000) in donations and conclude the survey. The results, released in April, found 75 per cent of current and former female university students in China were victims of sexual harassment.
Another survey, of the Chinese media industry, released in March by GSEC found more than 80 per cent of female journalists had been a victim of "unwanted sexual behaviour, demands, language and non-verbal or physical contact" from managers and co-workers.
Additional reporting by Phoebe Zhang
This article appeared in the South China Morning Post print edition as: Gender education centre shuts as censorship fears grow