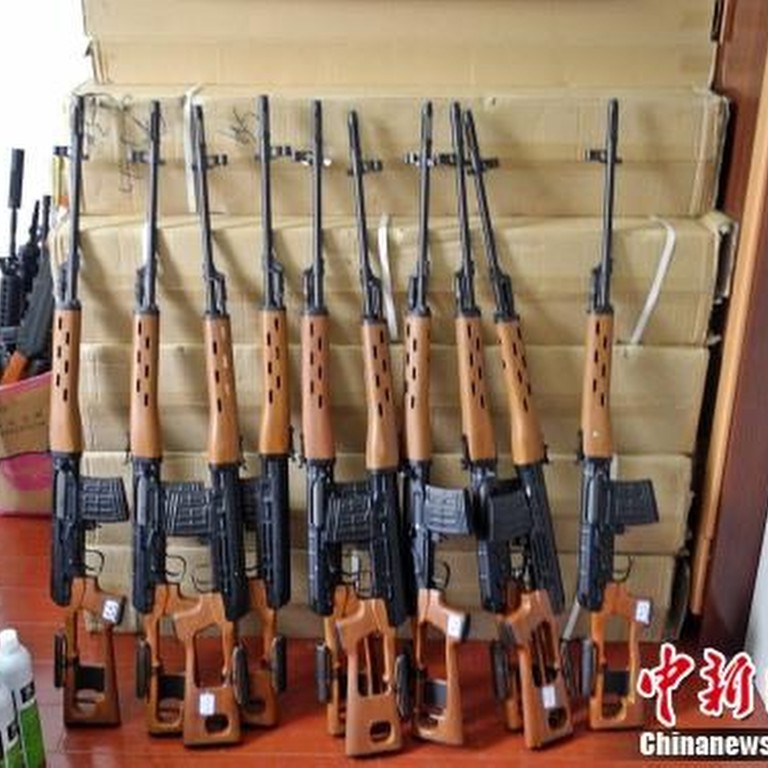 Chinese 'toy gun' buyer has life sentence commuted, but lawyer vows to fight on
Strict gun-control rules meant replicas Liu Dawei bought online as an 18-year-old were officially classed as illegal firearms
But reduction of sentence to 7¼ years still not enough, legal representative says
A 22-year-old Chinese man who was sentenced to life imprisonment in 2015 for buying 24 replica guns has had his term commuted to seven years and three months on appeal, but his lawyer said he still considers the ruling unjust.
Liu Dawei, from southwest China's Sichuan province,
was just 18 when he bought the guns
from an online supplier in Taiwan. He believed them to be fake, but was convicted of smuggling weapons into the country after customs officers classified them as illegal firearms.
Speaking after the appeal ruling was announced by the Fujian Higher People's Court on Tuesday, Liu's lawyer, Xu Xin, said he was unsatisfied and would fight on.
"We will submit a file to the court, demanding abrogation of the verdict," he said in an interview. "The case received a large reduced sentence thanks to the efforts of the media, the 'toy gun' victims and the families, internet users and lawyers. But justice has not arrived yet and we still need to work towards it."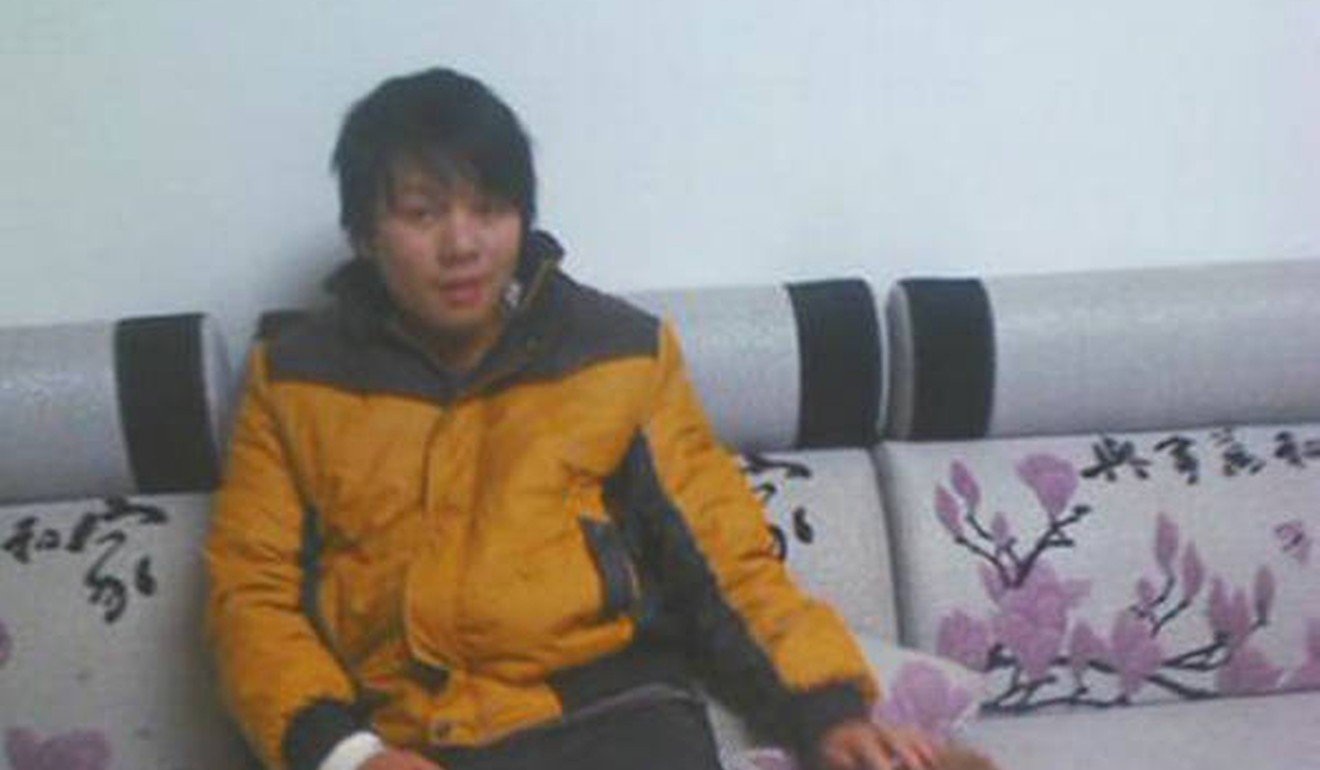 He was referring to the widespread outrage that swept the nation after the initial sentencing, with many people appealing for justice for Liu on the grounds that the nation's gun control laws were unreasonable.
Under China's criminal law the private ownership of guns is forbidden and violators can be sentenced up to seven years in prison.
In 2001 the Ministry of Public Security published a document that defined a firearm as any weapon capable of firing a projectile with a force of 16 joules per square centimetre or greater. But in 2010, that measure was tightened to include all guns with a power ratio of 1.8 joules per square centimetre or more.
In comparison, the quotient is just over seven joules in Hong Kong and 20 joules in Taiwan.
Between 2011 and 2015, mainland authorities prosecuted more than 9,000 cases and over 80,000 suspects accused of being involved in the illegal manufacture or trade of replica firearms and air guns, People's Daily reported previously.
Xu has represented a number of them, including Zhao Chunhua, a woman from Tianjin municipality who in 2016 was
sentenced to 3½ years in prison
for owning nine imitation guns that customers used for firing at balloons at her fairground-style rifle range.
"I have made repeated calls for the ministry to improve its gun identification standards, and for legal practices to differentiate imitation guns from real firearms," Xu said, adding that he hoped any future punishments would be administrative rather than legal.
In March, the Supreme People's Court and the Supreme People's Procuratorate said that in cases concerning the illegal manufacture and sale of firearms, judges should take into account the number of guns involved, their power and the traders' motives when sentencing.
In the months since then a number of related cases across the country have been dropped, according to public records.
This article appeared in the South China Morning Post print edition as: Appeal against life term scores in replica guns case