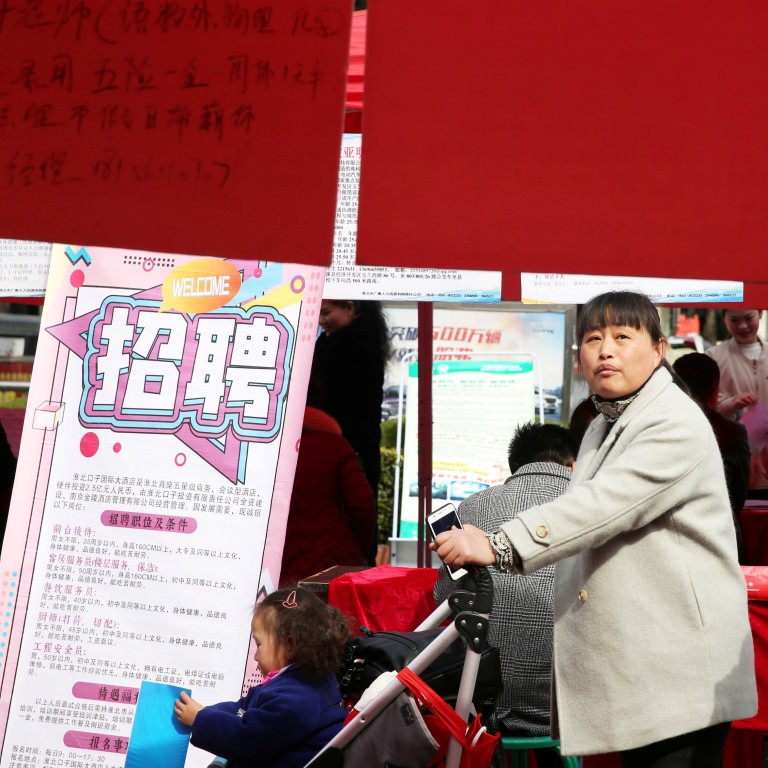 Not girls, queens or goddesses: calls in China for a return to the real meaning of women's day
March 8 has devolved into a prime time for online sales campaigns and advertising rather than a moment to celebrate the achievements of women, critics say
Every year around March 8, the internet in China is plastered with references to International Women's Day.
Online commerce sites promote discounts on items from jewellery to massage machines to electronics; groups and individuals post "supportive" comments for the women in their lives; and retailers roll out advertising campaigns with "feminist" messages.
But critics say the true meaning of the day is being lost and the annual commemoration has become less of a chance to celebrate women's achievements and more of an excuse to push spending.
It has also spawned a phenomenon called "Girls' Day", that reinforces the social preference for youth and beauty, they say.
International Women's Day was first organised by the former Socialist Party of America in New York in 1909 and later became a fixture on calendars among socialists and in communist countries before being adopted by the United Nations in 1975 .
In China, it has been celebrated since 1924, with women using the day to highlight the need for their rights.
But in recent years, it has also become a tradition for the Chinese public to celebrate March 7, the day before the official women's day, as "Girls' Day", and for commercial platforms to brand March 8 as "Goddesses' Day" or "Queens' Day", and offer discounts to attract sales.
Critics say that replacing references to "women" with "girls" objectifies women in a society that already places intense pressure on them to be young and beautiful – advertisements for cosmetics and plastic surgery abound and middle-aged women are rarely portrayed on big and small screens as anything other than mothers who meddle in family affairs.
Guo Jing, founder of No 74 Career Women's Legal Hotline, said the commercial campaigns were diluting the original spirit of the day.
"Women's day was meant to celebrate the spirit of women fighting for their rights, encouraging women's independence and empowerment, that they can have all sorts of lives and not be a part attached to men," Guo said.
"[The campaigns] give the impression that girls are innocent, without social experience, and 'women' are older, less attractive."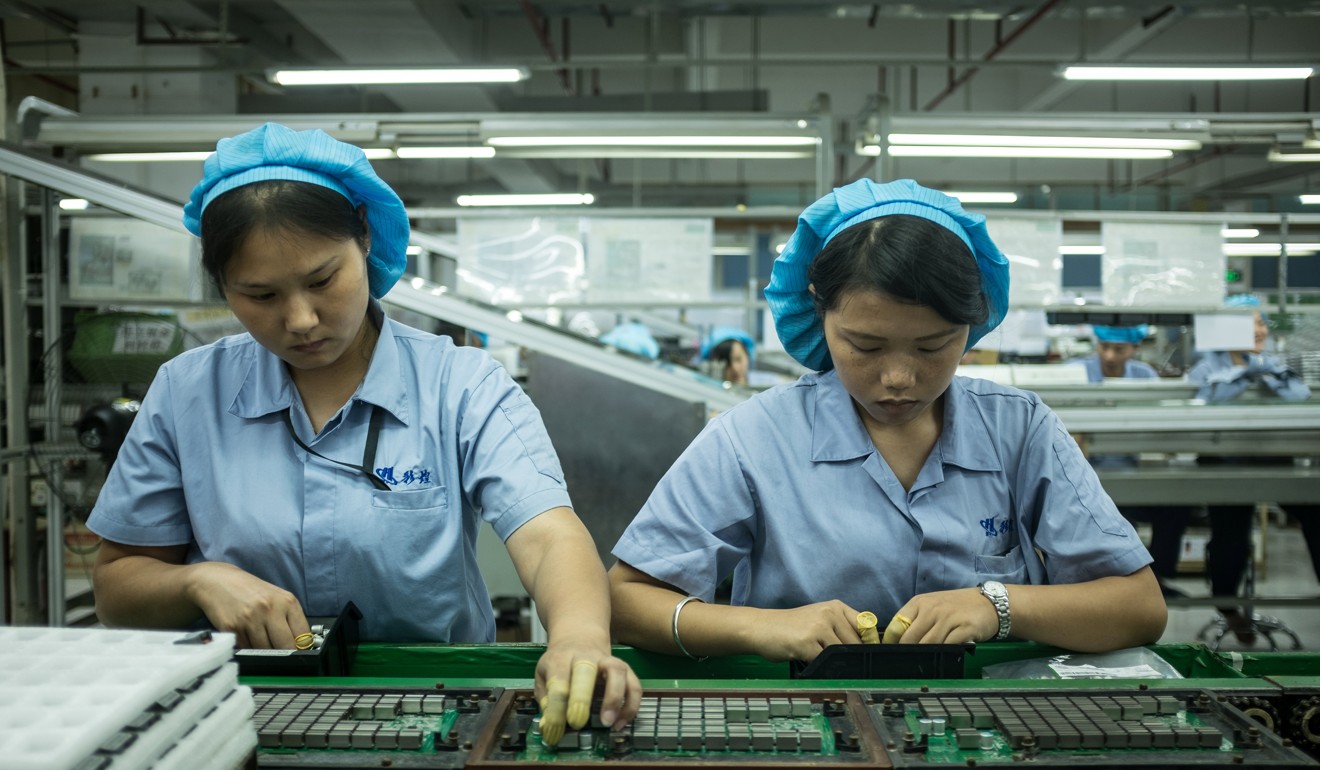 Even international firms have come under fire for linking their products with Girls' Day. On Thursday, in an advertisements for the film Captain Marvel, Marvel Studios' China team wrote on Weibo, "Happy Girls' Day! Captain Marvel Brie Larson sends her wishes to all girls in China."
Commenters said the first Marvel movie to showcase a woman superhero was undermining its message by highlighting a day with a mixed meaning.
"The film basically sells feminism, yet you are talking about Girls' Day?" one comment said.
Other firms, such as sportswear company Nike, won a round of applause for breaking stereotypes with Dream Crazier video. The video centred on breakthroughs from female athletes around the globe, complete with Nike's slogan, "Just do it".
Feng Yuan, the co-founder of Beijing-based group Equality, which is dedicated to women's rights and gender equality, said many shop owners or platforms wanted to turn any special day into a shopping bonanza, but they only appeared to be trying to please women.
"We should be alerted that the names of 'Girls' Day' or 'Goddess's Day' indicate that many regard women only as consumers, caretakers or an 'empty vases'," Feng said.
The focus on women's appearance was driven home on Thursday night in a fumbled attempt by a university in the country's north to mark the day. In a Weibo post, Shandong University claimed it was the founder of Girls' Day on March 7, and the original meaning was "three plus seven equals 10. You score 10 out of 10 points for sweetness." It claimed the day was for university students to care for women and for female students to showcase their attractiveness.
The post quickly met with criticism. The Intellectuals, an online media outlet, said "the day recognises women's achievements, regardless of their nationality, ethnicity, language, culture, economic and political standing. It originated from North America and Europe's workers' movements in the early 20th century.
"Whether you call it Girls' Day or Queens' Day, it's an insult to the true spirit of the day."
On campuses throughout the country, it has become a tradition for banners with supportive messages to be put up on buildings and message boards. But rather than celebrating women, many of the banners sexualise them in what critics say amounts to a form of sexual harassment.
"I've met scores of women in the spring, but I'd rather be sleeping with you," one banner read.
The sexualisation of the event is compounded by jokes online that play on the Chinese word for "day" and "sex" to suggest that the real meaning of the day is to "welcome girls into womanhood".
Women's rights advocates say the public needs to sever the sexual and commercial ties to the day and focus on the many areas in which women's rights need to be improved.
That includes the lifting of a ban on the official Weibo account of Feminist Voices, which before it was shut down without explanation on women's day last year, had some 180,000 followers and published articles on sexual harassment, women's rights or workplace equality.
More broadly, in 2018, women still on average made less than 80 per cent of the average salary for men, according to a report by Chinese recruitment platform Zhipin.com. The report said women tended to hit a glass ceiling for promotion and pay due to the demands of marriage and child rearing.
Women's rights have gained some attention this week as national lawmakers and advisers have met in Beijing for their annual gatherings. Huang Xihua, a National People's Congress delegate from Huizhou in Guangdong province, ignited debate at the congress with a called for the two-child policy to be scrapped and for unmarried women to be granted equal rights to have children.
Feng, from Equlity, was clear about what still needed to be done.
"For women's day, we don't need flowery words of praise, but more women-friendly and gender-equal policies, giving women an equal position and opportunity in family, career and public lives," she said.