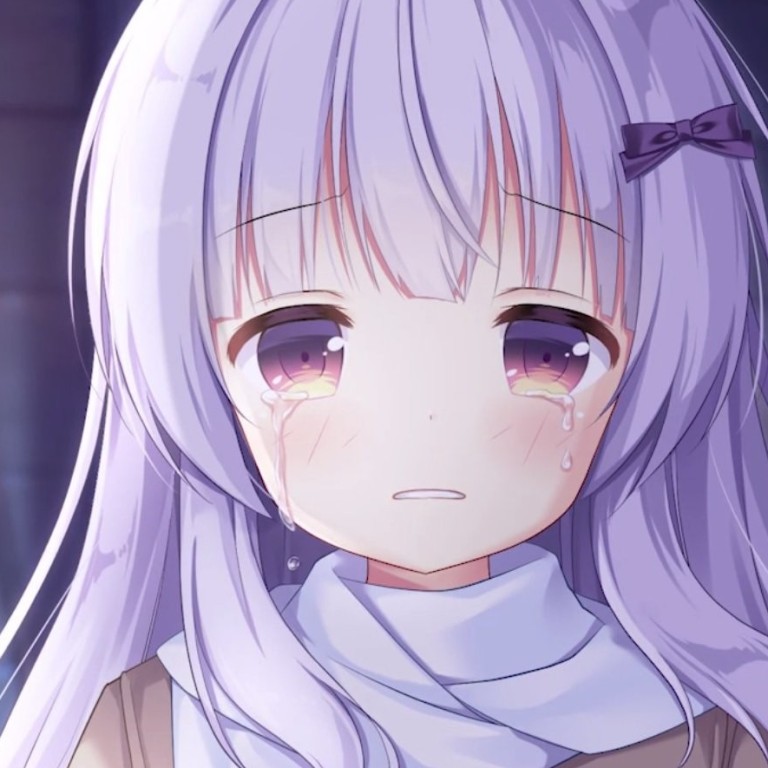 'I've never experienced love': Chinese game Tiny Snow gains popularity after creator's lovelorn comment
Solitary developer rues his admission and hopes fans will just enjoy his game
Sympathy vote takes Chinese-language Tiny Snow to gamers worldwide
A Chinese game developer who admitted that he has "never experienced love" has won the support and sympathy of international gamers after his online confession.
The developer, with the online alias Rice, released Chinese-language game Tiny Snow on February 28 on digital game distribution platform Steam.
Tiny Snow, which costs 18 yuan (US$2.68), takes about four hours to complete. It is a multiple-ending game about a professor who manipulates DNA and uses drugs to make a woman and man fall in love and is a means of discussing ethical issues such as "man-made love".
In a comment on March 4, a Chinese player wrote: "The game is OK, but the love plot between the two protagonists is kind of low." In Chinese online slang, "low" is often used to mean "tacky".
The developer replied the next day, saying: "Strictly speaking, the love story is low because I … never … experienced love. But I'm pretty good at writing stories about being rejected and dumped. I'll try harder next time."
His response immediately drew hundreds of comments across the Steam network.
"I cried, how about you guys?" one said.
Another person wrote: "There's still warmth in this world, the developer will find true love."
Last week, the developer's comment was picked up by Western users and translated into English on Twitter. As the screenshot of the comment went viral, English-language users flocked to his page to buy the game, although many of them did not speak Chinese.
Others voiced their support, telling Rice he was not alone in his woes.
On Twitter, some commented with memes, such as two guys hugging under the headline: "I know that feeling, bro."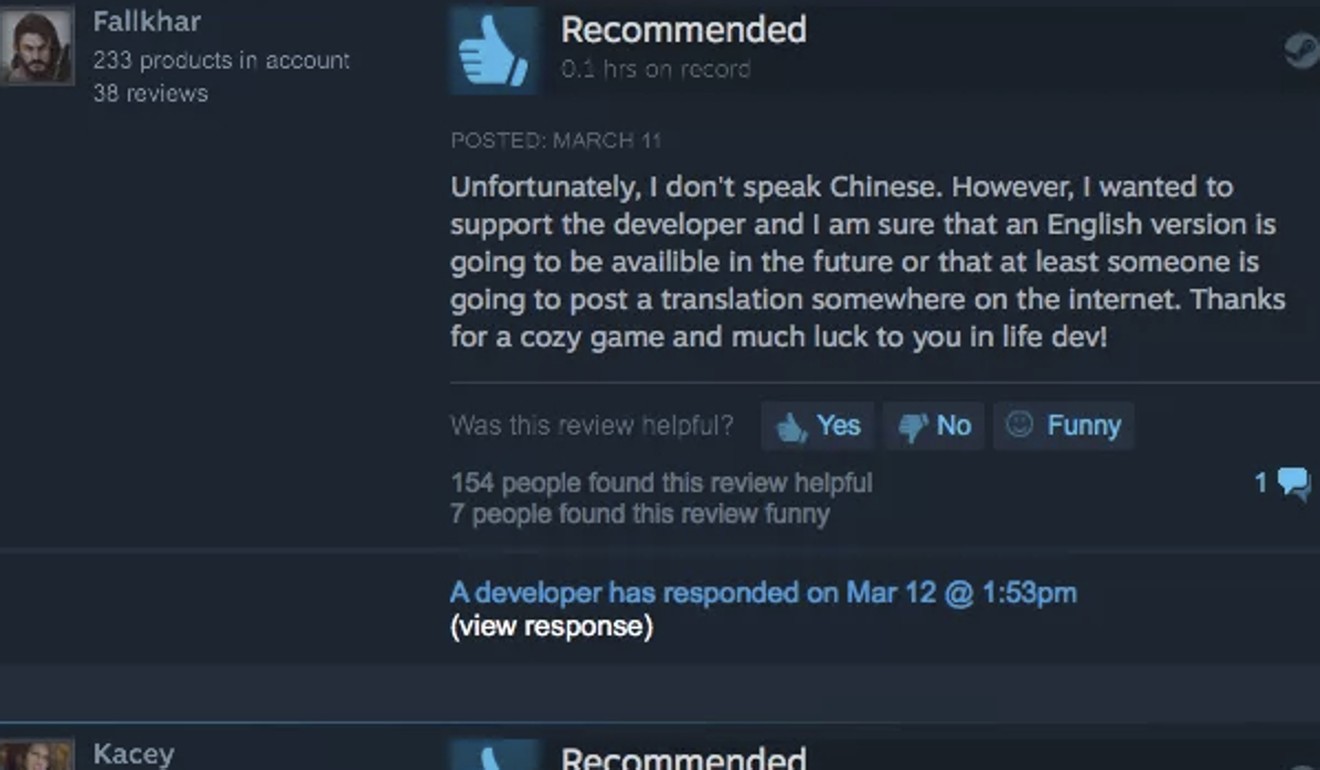 One comment that has occupied the top of the game's Steam page read: "Heya, I do not speak the language at all but I just wanna say that I bought the game because it was made by a fellow person who has been unlucky with love. I also trust the review score, so if I ever learn Chinese or if there's a patch I'll have a good experience with it, keep up the good work!"
There were comments in other languages, including Japanese.
As of Monday, the game was rated 418 times on Steam and 96 per cent of the users ranked Tiny Snow as "positive". Steam does not reveal the number of downloads to the public.
The developer, on the other hand, is not too thrilled to be the subject of overwhelming attention.
"Whether it was intentional or not, my misery has even become known abroad, and my shame has reached a foreign audience," he wrote a few days later. "As a game developer, the fact that my own character has become more popular than my game is an embarrassment in itself.
"I sincerely hope they'll like my game instead of giving me sympathy."
This article appeared in the South China Morning Post print edition as: Game developer unlucky in love inspires sympathy