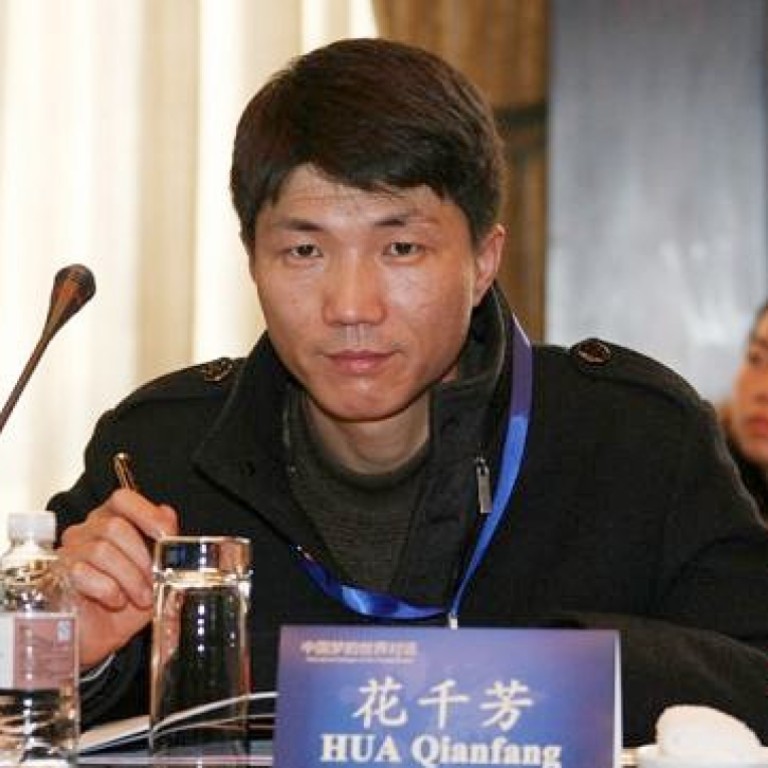 Chinese blogger starts online row after describing learning English as a waste of time
Inclusion of language on school curriculum has 'cost children their childhoods', Hua Qianfang says
Social media users accuse him of lacking vision, saying learning English has aided China's expansion
A Chinese blogger who once spoke at a meeting hosted by President Xi Jinping has sparked fresh upset online after claiming that learning English is a waste of time.
In a social media post on Sunday, Hua Qianfang said studying the language was "a trash skill for most Chinese that wastes countless energy and money and has cost children their childhoods".
"Those who defend learning English are nothing more than industry practitioners and some ideologically self-dwarfing slaves," he wrote on Weibo, China's Twitter-like service. "A professional translation team can solve the issue of [understanding] English-language materials or Wikipedia. There is no need for all to blindly learn [it]."
English has been a subject on the curriculum of primary schools in mainland China since the 1990s and English-language schools are big business.
Hua's post refreshed a public debate triggered by former education ministry spokesman Wang Xuming, who in 2013 made repeated calls for the authorities to abolish English classes in primary schools and instead allocate the time to studying Chinese culture.
"Language is the foundation of culture," said Hua, who in 2014 attended a meeting on culture and the arts hosted by Xi. "Western language will lead to a Western way of thinking. We can learn the language when we are in an all-aspect pursuit, but need a change when we are overpassing them."
Hua's comments were widely seen after Wang Sicong, the son of Chinese property tycoon Wang Jianlin, forwarded one of his posts along with a comment of his own accusing the blogger of lacking vision.
"Can translation software translate culture?" he wrote.
While some social media users supported for Hua, saying many people had no need to learn English, others did not.
"What's wrong with learning more about the world?" one person wrote on Weibo. "We Chinese are not so arrogant as to think the English-speaking countries are not worth exploring."
Another accused Hua of being "arrogant and self-demeaning at the same time" by associating learning a foreign language with nationalism.
"China's fast development and becoming more connected with the world can be attributed to the improved command of English and more exchanges by young people overseas," the commenter said.