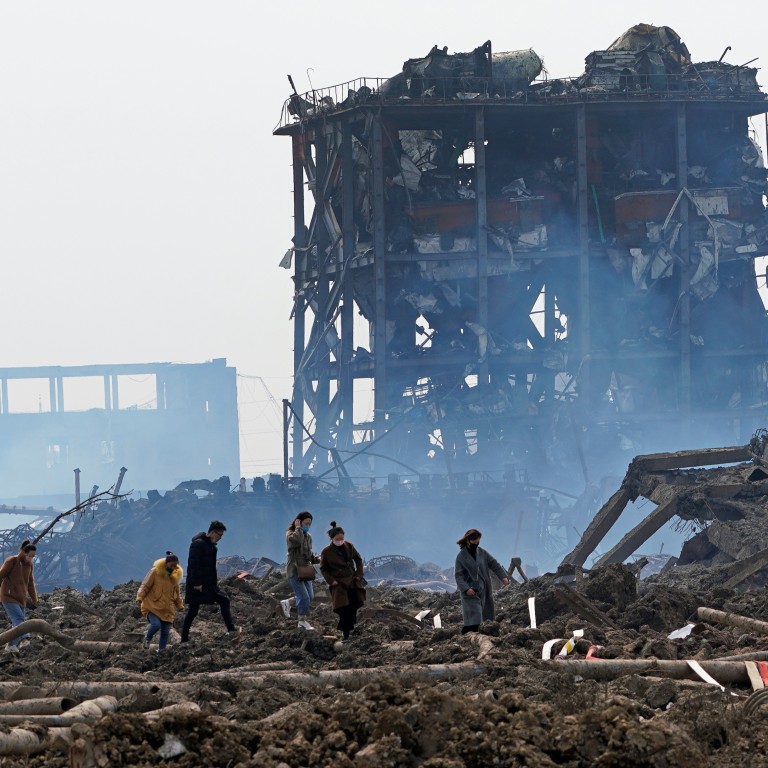 Pollution containment stepped up at site of Yancheng chemical factory blast in China
Dangerous chemicals are being taken to new sites to prevent secondary pollution amid reports of leaks from storage tanks
Rescue operations expanded to nearly 2 sq km, with 28 still reported missing
Pollution containment has been stepped up and rescue operations expanded in response to Thursday's deadly pesticide plant explosion in the city of Yancheng, Jiangsu province, with officials reporting leakage from chemical storage tanks on site.
The blast killed at least
64 people and injured 604
others, according to the latest official figures, while another 28 people were still reported missing.
Yancheng mayor Cao Lubao on Sunday said the scope of the rescue efforts after the blast at the Jiangsu Tianjiayi Chemical plant had broadened from 1.1 sq km to nearly 2 sq km.
Cao said six rounds of search operations had been conducted in the first 72 hours after the explosion, which flattened the Tianjiayi plant and damaged neighbouring factories in the Chenjiagang Industrial Park. Most buildings in the park had been searched, but operations to rescue any remaining survivors continued in four factories.
The industrial accident has sparked public fear and anger, as the owners and directors of the Tianjiayi plant had been fined and warned several times for violating safety regulations, according to investigators from the Ministry of Emergency Management. Executives of the plant have now been taken into police custody.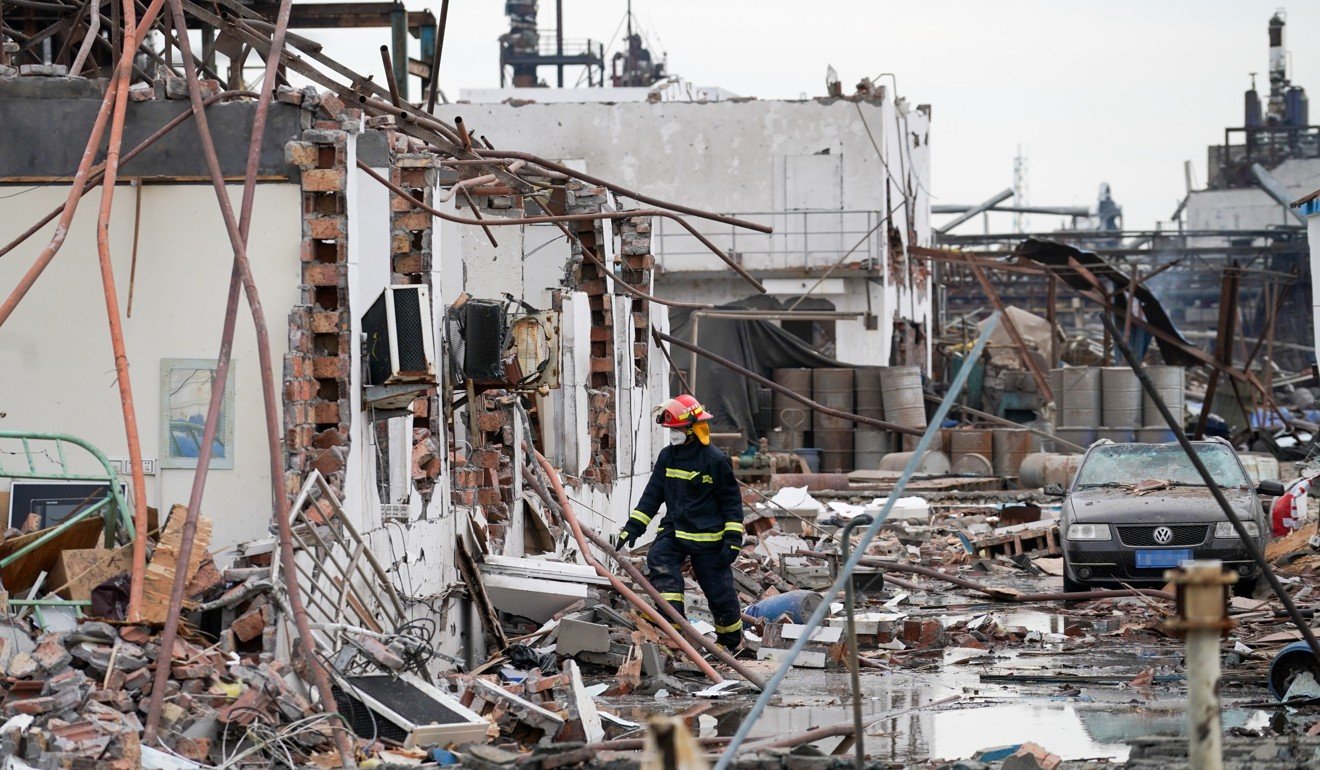 There had been small explosions at the industrial park in Xiangshui county previously, including one that killed eight people soon after the park opened in 2007. At the time, a China Youth Daily reporter alleged the Yancheng government had sought to cover up the blast by locking up reporters or seeking to buy them off.
Local residents told the
South China Morning Post
earlier that the industrial park was a "
time bomb
", with many fearing long before that there would be a major accident.
On Sunday, Cao said leaks from sulphuric acid and nitric acid storage tanks had been reported. A comprehensive investigation of chemical plants in the park had begun, with certain types of dangerous chemicals being transported to new sites to prevent secondary pollution, he said. Sewage disposal work had also been stepped up to prevent chemicals from polluting the river that flows through the city.
Meanwhile, Minister of Ecology and Environment Li Ganjie called for waste disposal at the accident site to be dealt with as quickly as possible, according to the ministry. It said 30 experts were assisting with the clean-up effort.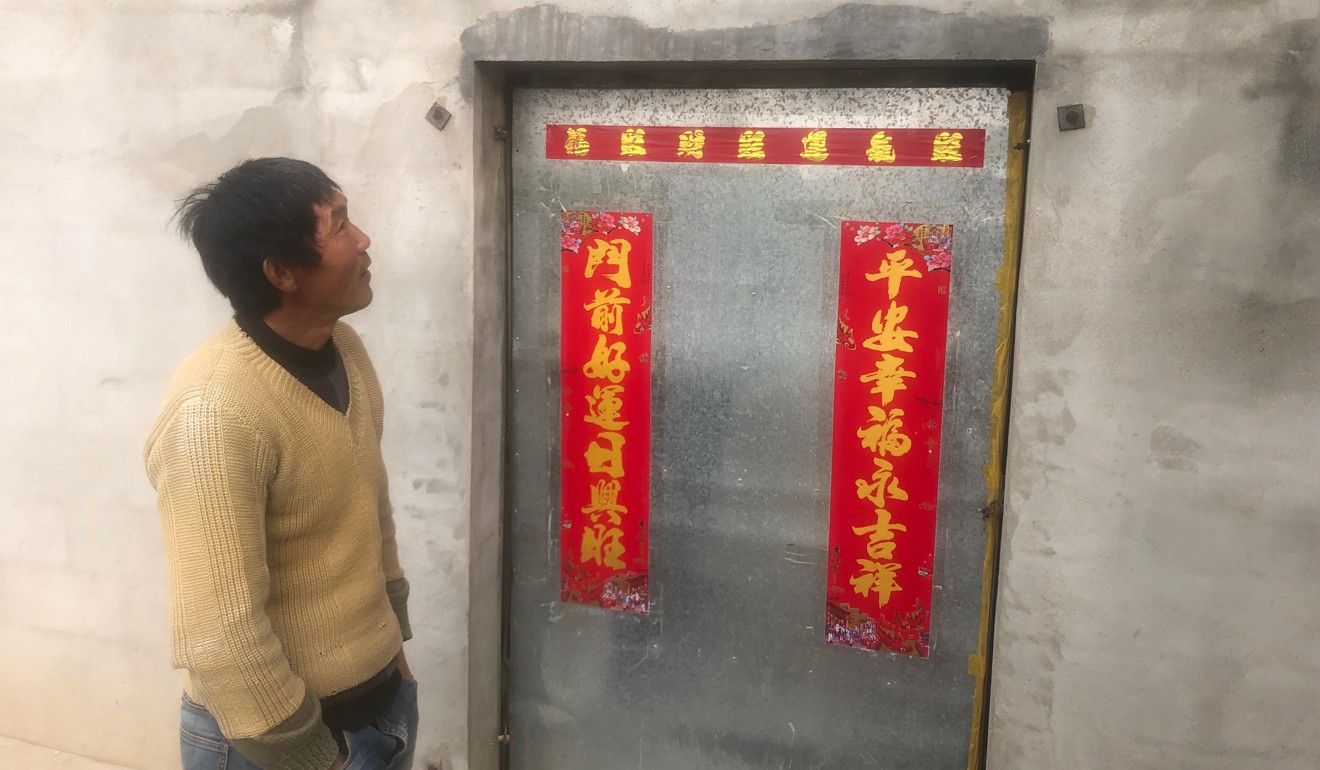 As of Sunday afternoon, more than 1,600 damaged homes had been repaired near the scene of the blast. Officials said remaining repairs to homes in the area would be fixed within a week, and residents whose homes could not be fixed would be eligible for compensation or they could apply to be relocated elsewhere.
But Gu Zhiyou from Wangshang, just 1km from the industrial park, was not optimistic that all the broken doors and windows in the village, where hundreds of homes were damaged, could be fixed so soon.
"It could take months or even a year," Gu said. "We only have two or three shops that do window repairs, and there are so many homes that need to be fixed. How much are they going to charge us? And who is going to pay for it? One window of mine cost more than 500 yuan [US$75] to fix."
For now, Gu has covered his windows with pieces of roofing iron, in case it rains. Other households in the village are using plastic sheeting to make temporary covers for their windows.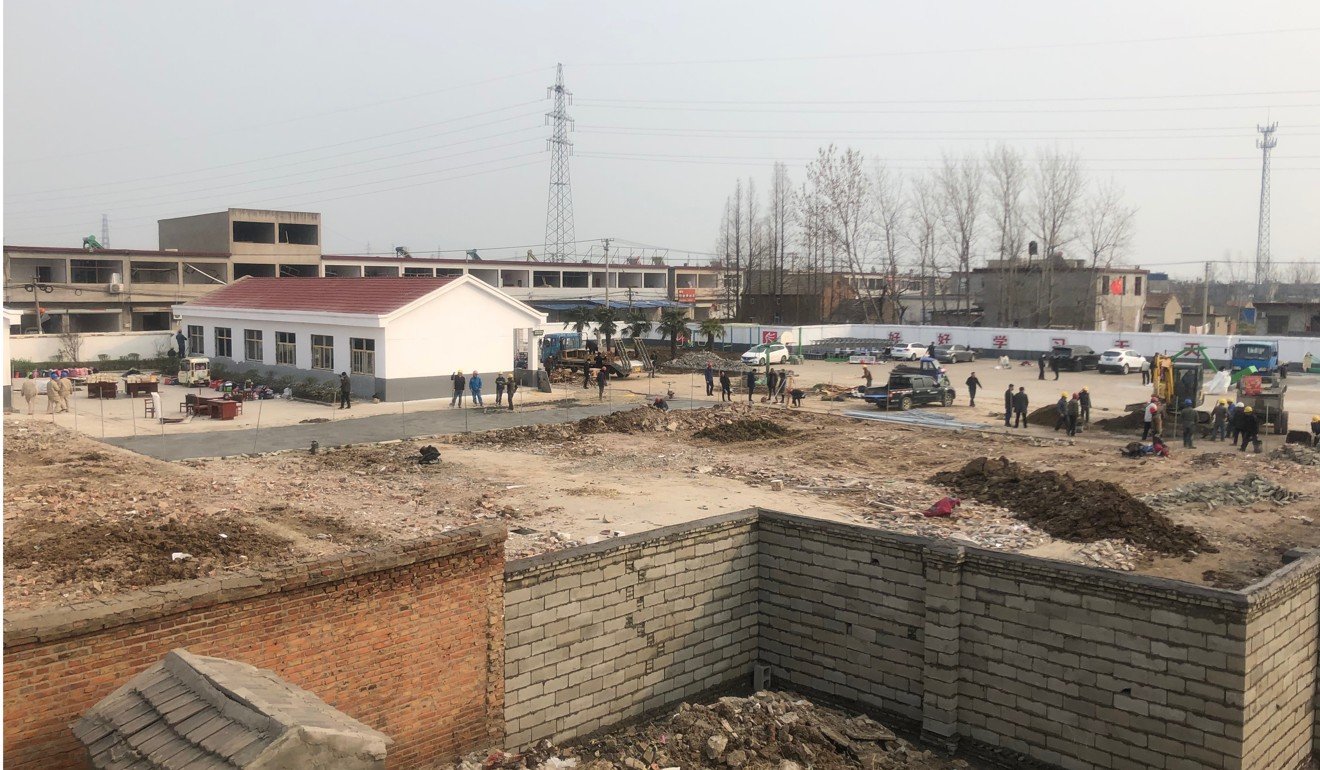 All schools in the area are expected to resume classes on Monday, after they were closed to monitor air and water quality. Dozens of workers were busy on Sunday rebuilding the Wangshang primary school, which only had two classrooms left standing after the blast.
The Jiangsu Ecology and Environment Department earlier reported unsafe nitrogen oxide levels downwind from the explosion site, with all three rivers in the industrial park polluted with high levels of dichlorethane and dichloromethane. Local authorities were also taking action to prevent polluted water from flowing outside the park.
Separately, police said a 21-year-old man had been arrested in Jiangsu, accused of spreading false information about the explosion online.