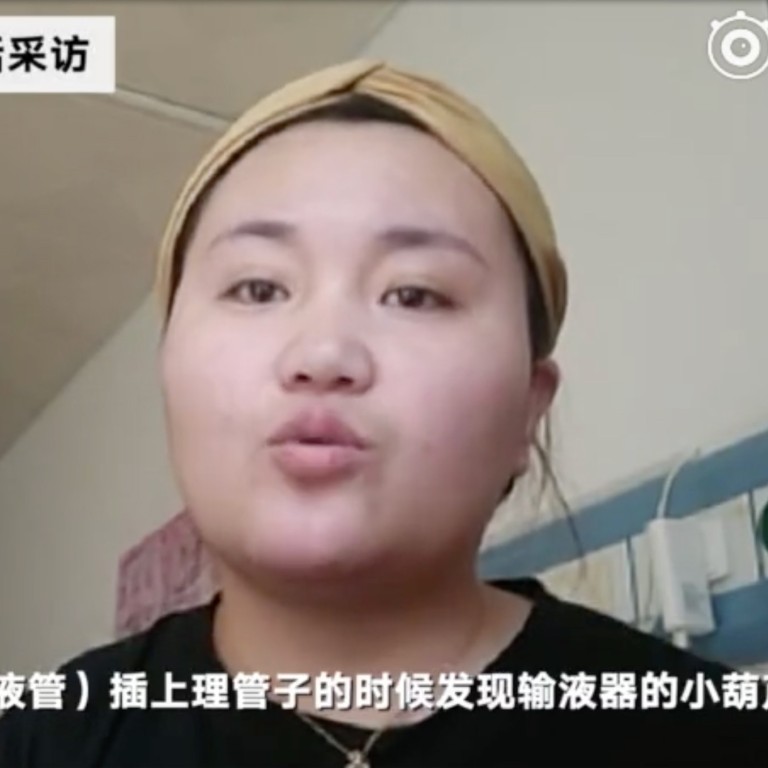 Chinese woman sues hospital for US$150,000 after finding hair in four-year-old son's IV drip
Woman makes shocking discovery as boy is being treated for pneumonia
Hospital says it will investigate the case, but only if mother pays for it
A woman from northeast China is suing a hospital for 1 million yuan (US$150,000) after finding a human hair in her son's intravenous drip while he was being treated for pneumonia, local media reported.
The incident happened on Saturday when the mother, identified as Sun, was with her four-year-old child at Beihua University Affiliated Hospital in the city of Jilin, The Beijing News reported on its website on Wednesday.
"When the first bottle of medicine had finished and the nurse swapped to the second bottle, I saw there was a hair about 2cm long in the little gourd-shaped tube that the medicine passed through," Sun said in a video interview.
"A whole bottle of medicine had already been fed through this problematic tube into his body."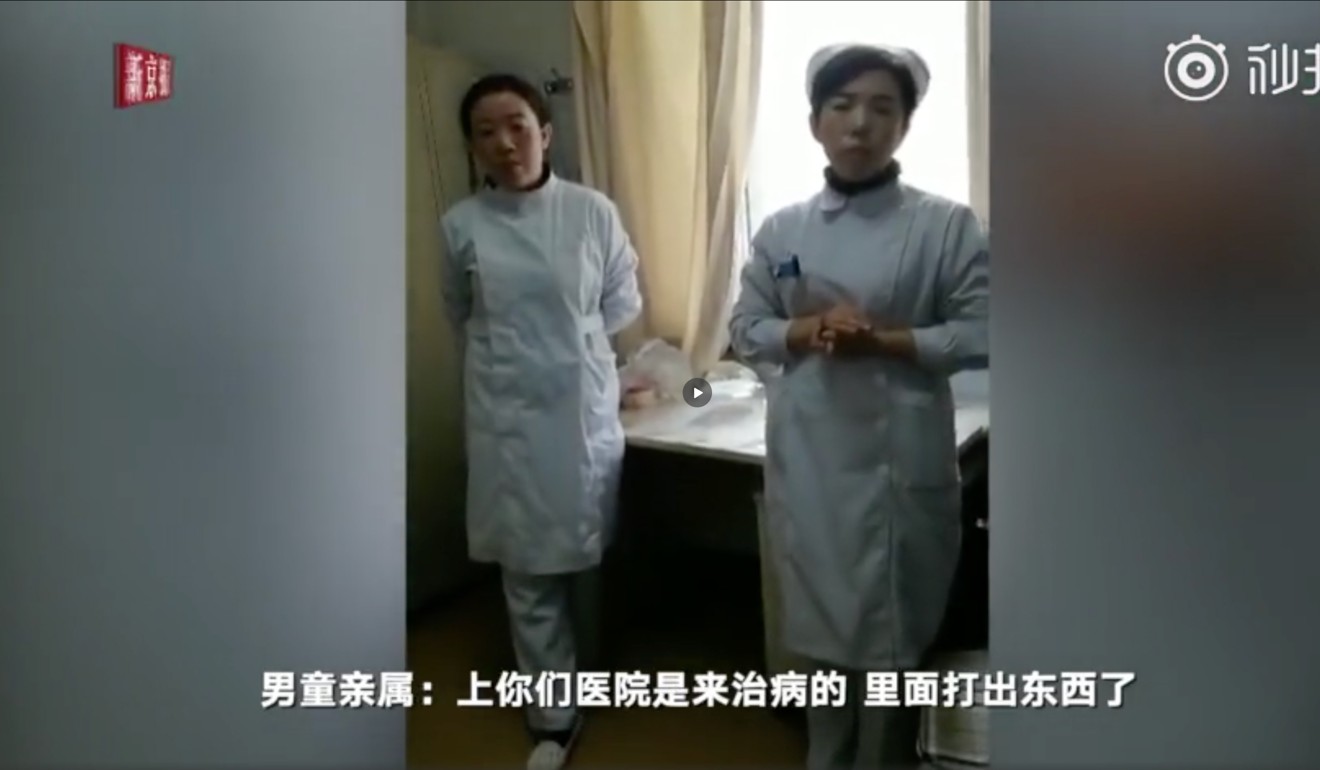 Sun said that the nurse replaced the tube with a new one, but only after being asked.
An unnamed nurse at the hospital said in the video that she had never experienced such a problem before.
The footage also showed Sun's relatives confronting nurses and asking them if the hair might have contaminated the medicine and harmed the child.
The hospital responded to Sun's complaint on Tuesday, saying it would investigate the matter to determine if the hair had caused any contamination, the report said.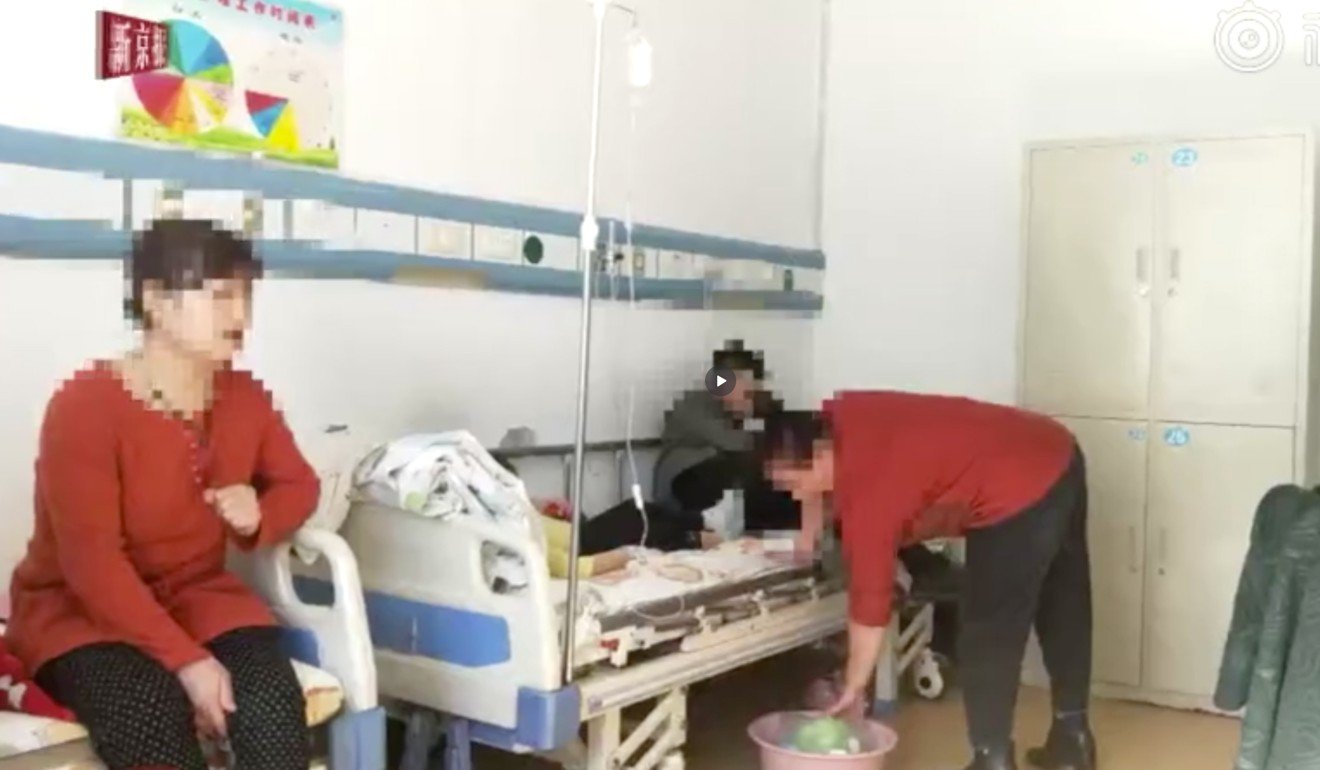 Sun, however, said she "could not accept" that as the hospital had also asked her family to cover the cost of the investigation.
"It is my child that was receiving the IV drip in your hospital, and it could cause serious harm to another child if it happens again," she said in the film. "Who knows if there is any latent illness or how long it might last?"
The report did not say if Sun's lawsuit has been accepted by the courts.
The hospital did not respond to calls for comment, but both the Jilin Health and Planning Committee and the Jilin Food and Drug Inspection Bureau said they had launched an investigation into the incident.
"There is no dispute that there was a hair in the IV drip. This is a fact," an unnamed employee at the food and medicine watchdog was quoted as saying.