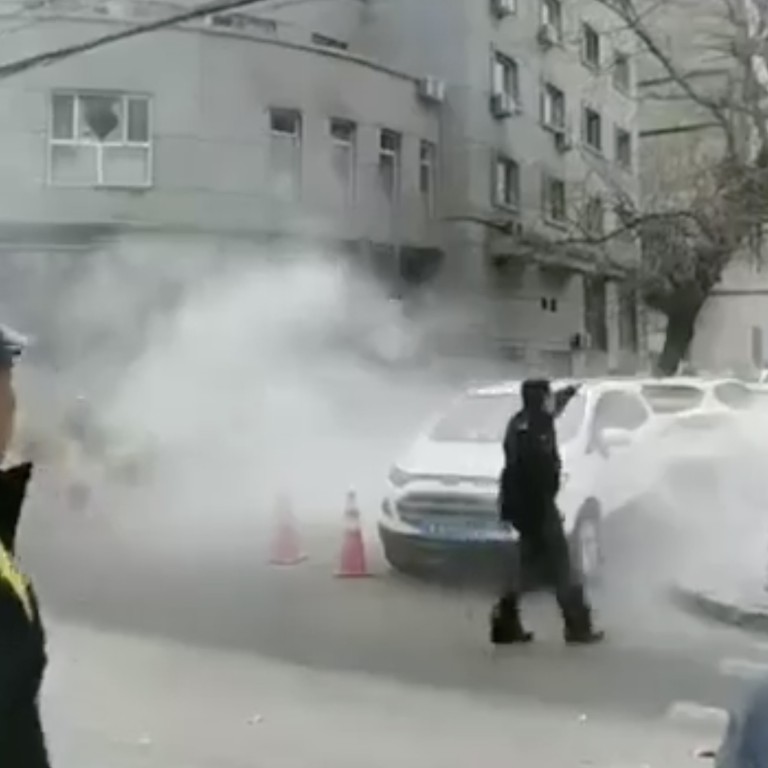 3 wounded in bomb attack on Chinese police station
Unidentified assailant dies after detonating improvised explosive device in Shenyang
Two police officers and a member of the public hurt but in stable condition in hospital
Two police officers and a member of the public were wounded on Thursday afternoon when an unknown attacker detonated an improvised explosive device at a police station in northeast China.
The incident happened at about 1.50pm when the bomber walked into the ground floor of the No 1 branch of the public security bureau in Shenyang, capital of Liaoning province, the city's police department said in a brief statement on Weibo, China's Twitter-like platform.
The bomber died in the blast, while the three wounded were taken to hospital where they were in a stable condition, the statement said.
Pictures and video footage shared on social media show the building engulfed in thick smoke and several of its first-floor windows smashed.
An investigation is under way.
"The suspect died on the spot," the Shenyang Public Security Bureau said, adding that one civilian and two police officers suffered minor injuries in the attack.
A policewoman appeared to have hurt her arm in the incident, an eyewitness told the state-run Beijing Youth Daily.
The incident came two months after twin blasts in the neighbouring city of Changchun rocked a high-rise building, killing one person and injuring another.
Additional reporting by Agence France-Presse