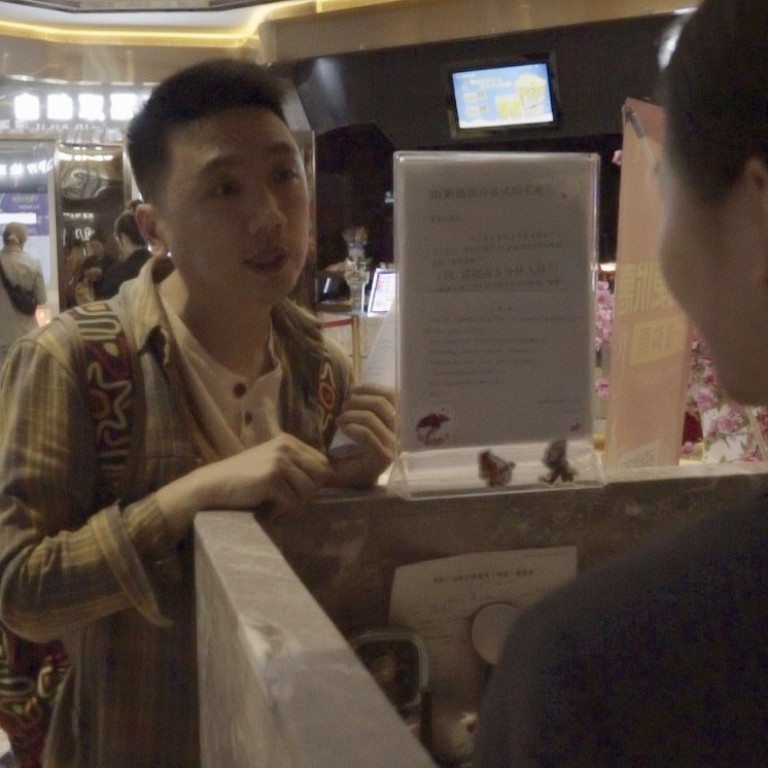 Chinese gay rights activists out to challenge censored cut of Freddie Mercury movie Bohemian Rhapsody
Campaigners say they find cinema-goers are baffled by edits to Bohemian Rhapsody
Beijing activist writes to censor to ask for explanation of deleted scenes
Yanzi, founder of the Guangzhou-based LGBT Rights Advocacy of China group, this week asked Chinese film-goers what they thought about the censored version of Bohemian Rhapsody, the Hollywood movie about singer Freddie Mercury.
The Oscar-winning film arrived in Chinese cinemas on Friday, but 10 scenes and four minutes involving drug use and gay content were removed.
"I think film-goers deserve to see a complete artwork," Yanzi said. "Furthermore, I wanted to get to know the audience's opinion; could they really not accept a movie with gay content?"
He printed a flier listing the 10 scenes that were cut, including one with the Queen singer kissing his boyfriend, Mercury's "coming out", and the music video for the 1984 single, I Want To Break Free, where the band members performed in drag.
The film fans Yanzi spoke to were generally accepting of gay content. A straight couple told him they thought cutting the scenes was unnecessary and said that if censors worried about children seeing such behaviour, then they needed to think about rating Chinese movies.
A woman who said she had gay friends did not understand what officials were afraid of. "It's nothing if you get to know it," she said.
The censoring of Bohemian Rhapsody became a big deal on Chinese social media. On Weibo, China's Twitter-like service, one user wrote: "Why would they cut it? We can all see that it is love."
"Even though it was cut so much, I still cried a river in the last 20 minutes," wrote another. "It was the greatest movie I've seen in recent years."
Some people started sharing photos and short video clips of deleted scenes, and explained how they fitted into the plot.
Another campaigner, Chen Wei, was disappointed when she saw the film. Chen is a long-time Queen fan. When the Beijing psychology student heard the film had opened in China, she went to the cinema in excitement.
She said she felt the experience was not entirely satisfactory despite knowing that the movie was censored.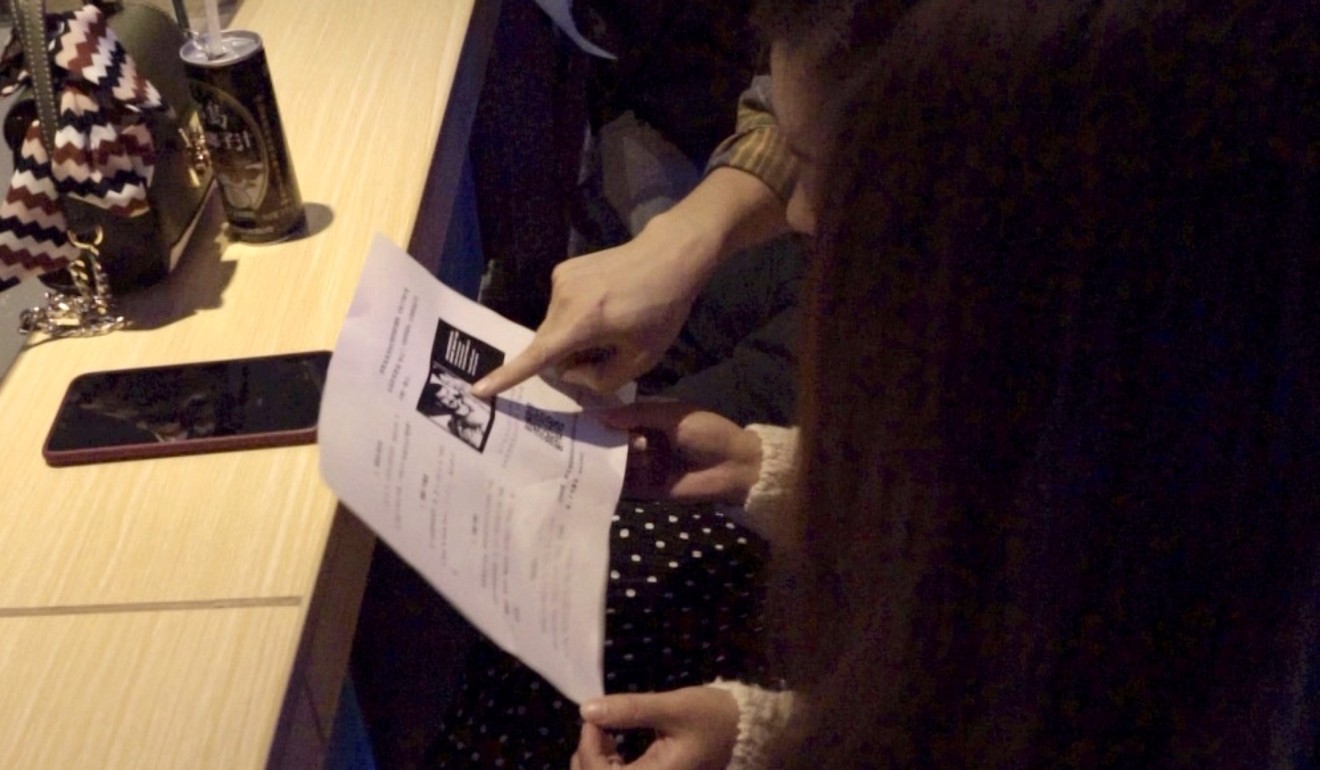 Some things did not add up, she said. A couple of scenes did not make sense.
"Without the pursuit of his gender identity, it's like a hole has been dug out of Freddie's image," she said. "Deleting the scenes was disrespectful to an award-winning movie."
Chen said that she discovered that Mercury was gay because of the row over the censorship of Bohemian Rhapsody. As a member of the LGBTQ community, she said she understood the struggle sexual minorities faced and she felt the need to seek answers.
On Wednesday, Chen wrote to the National Radio and Television Administration (NRTA), China's broadcast censor, and asked for the reasons and the legal basis for cutting the film. She did not expect a satisfactory response immediately, but said she felt the letter was a step forward.
Bohemian Rhapsody won four awards at the 2019 Oscars, including a Best Actor gong for Rami Malek's performance as Mercury.
In China, homosexuality was illegal until 1997 and was removed from the list of mental disorders in 2001. Social attitudes towards homosexuality remain generally closed, in part as a result of a traditional Confucian emphasis on marriage and having children.
In recent years, China's censors have become harsher in suppressing gay content onscreen and on the internet. In 2017, censors announced rules for television that banned depictions of smoking, drinking, fighting and homosexuality. The 2017 rules were the first time censorship of gay content was officially codified.
In its stream of this year's Oscars awards ceremony, China's Mango TV altered the words of Rami Malek's Oscar acceptance speech, changing "gay man" to "special group" in its Chinese subtitles.
In March last year, Oscar-winning gay romance Call Me By Your Name was pulled from the Beijing International Film Festival.
It is not the first time campaigners have tackled film censorship. After the 2017 rules came out, a gay man using the pseudonym Xiaowu sued the NRTA. A decision rejecting his charges was handed down by the courts, and Xiaowu is seeking to appeal the decision.
"I believe this is a process for dialogue, as long as there's a chance for dialogue, there's a chance for change," Yanzi said.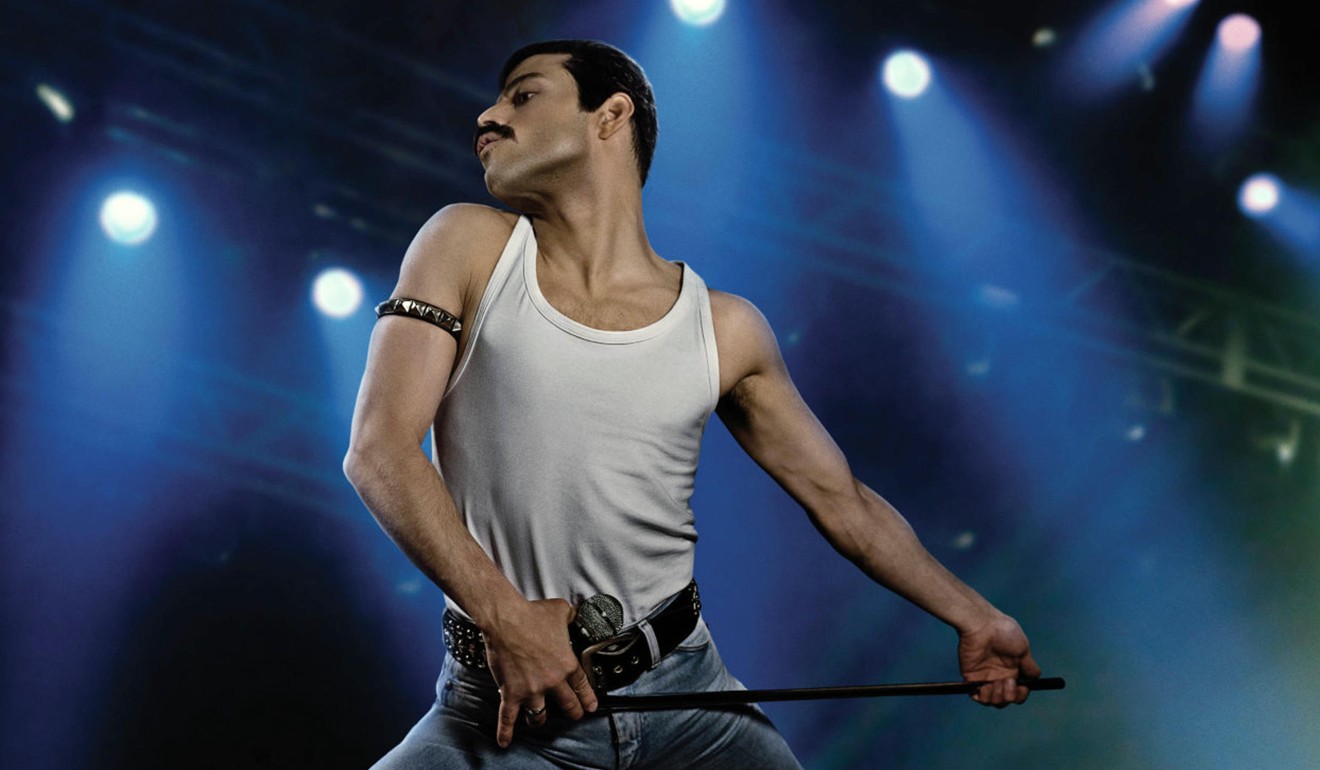 This article appeared in the South China Morning Post print edition as: Gay rights activists angry at cuts from Mercury movie