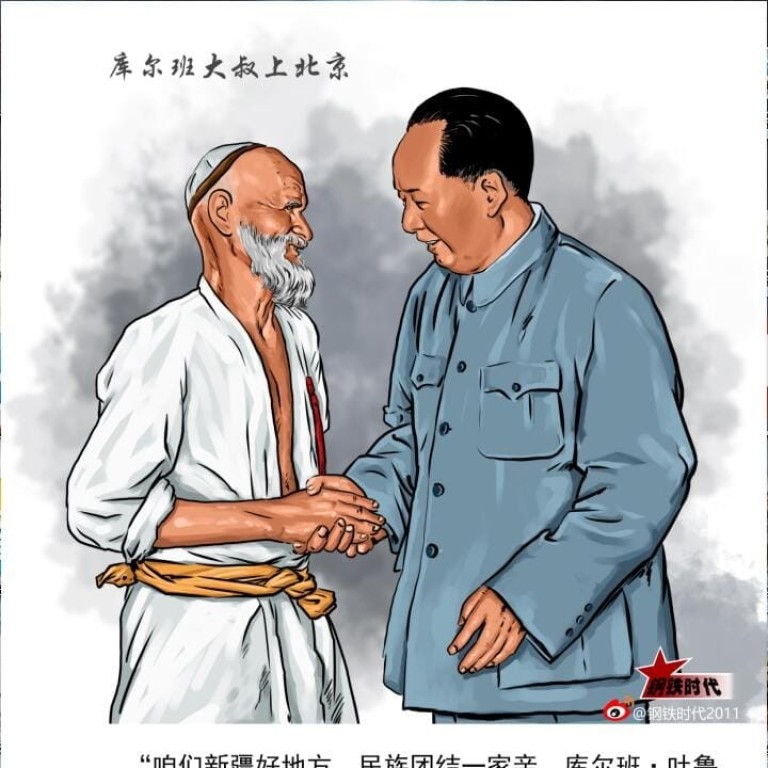 Chinese nationalist group stages two-hour 'attack' on Uygur websites
Move was 'a brute-force effort to pledge thoughtless allegiance to the Communist Party', project manager for World Uygur Congress says
Organiser says aim was to 'maintain national dignity, dispel rumours and show the whole world the facts'
A coordinated "attack" by a Chinese nationalist group on the Facebook pages of the World Uygur Congress and online media outlet Talk to East Turkestan was driven by the desire to "rationalise … crimes against humanity", according to an official from the WUC.
The incident, which lasted from 8pm to 10pm on Wednesday, saw thousands of members of the Diba forum – a group set up in 2004 by soccer fans that is now more associated with fomenting nationalist sentiment – bombarding the websites with patriotic messages, photographs and memes.
Yin Yuancheng, one of the organisers, said the aim of the attack was "to maintain national dignity, dispel rumours and show the whole world the facts".
WUC project manager Peter Irwin, however, took a different view.
"The messages and posts are not a result of a careful consideration of the issue, but simply a brute-force effort to pledge thoughtless allegiance to the Communist Party," he said.
"The action … illustrates the need for Chinese citizens to further rationalise what many now consider crimes against humanity perpetrated by their government.
"There's no sense that the comments indicate a nuanced or even a basic understanding of what's actually happening on the ground in the Uygur region, [which is] likely a symptom of state control over information."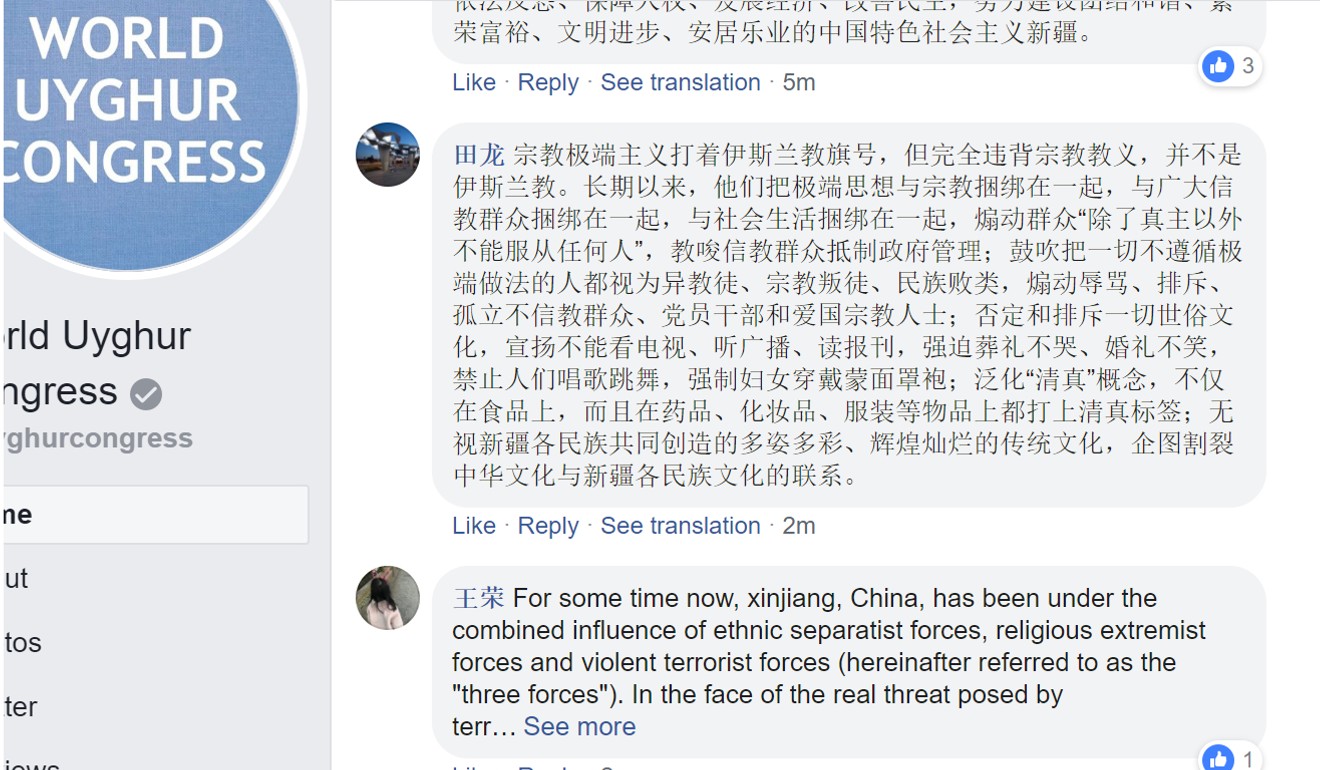 Both the target organisations advocate for the rights of the Uygurs, an ethnic minority group in China who mostly live in the far western region of Xinjiang. In recent months there has been a global outcry at Beijing's use of mass internment camps there to detain up to
1 million Uygurs
.
Diba's effort to flood the websites was the result of extensive planning conducted through online chat groups and observed by the South China Morning Post.
The organisers distributed memes, pictures of people "living happily in Xinjiang" and messages from official brochures about the government's anti-terrorism efforts in the region, and provided instruction on how to use virtual private networks so that those engaged in the bombardment could access sites like Facebook and Twitter, both of which are banned on the mainland.
At 8pm on Wednesday they posted the links for the target pages – which they referred to as "battlefields" – and the trolling began.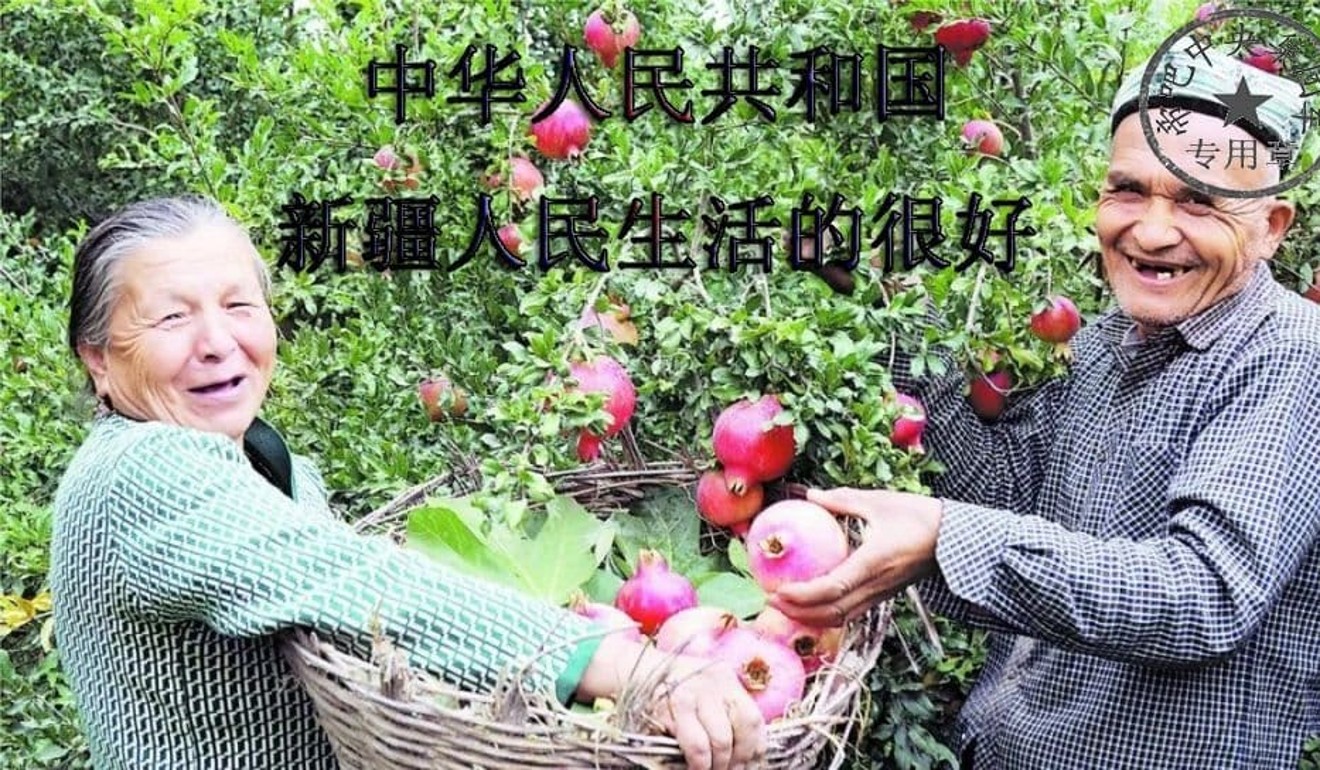 Irwin said that some posts on the WUC's Facebook page received more than 2,000 comments, and that the trolls helped to drive down its user rating to 2.8 out of 5, from 4.1 before the attack.
The incident was not the first time Diba has targeted individuals and groups it accuses of being extremists, separatists or spreading messages that counter China's official rhetoric.
Last year, the group launched a campaign against a
Swedish television station
that broadcast a show that "insulted China", while in 2016, it flooded the comments sections on the Facebook page of pop star Chou Tzu-yu, who supports independence for Taiwan.
This article appeared in the South China Morning Post print edition as: Nationalist group trolls two Ugyur websites