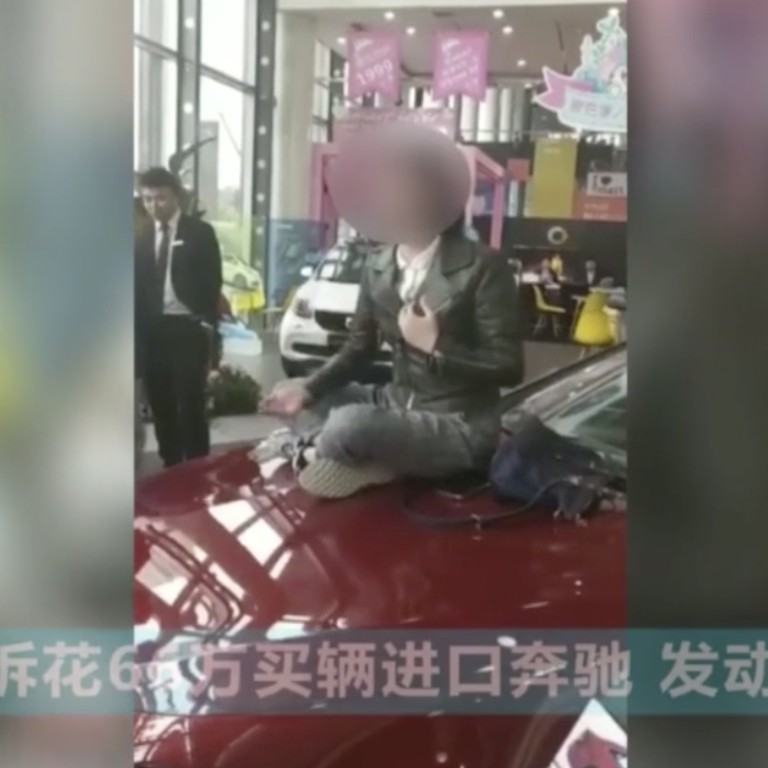 Mercedes-Benz China apologises to customer who staged showroom protest over oil leak from new car
Motorist whose complaint went viral says she could not get answer on repair
Dealership in Shaanxi province says its settlement offer was refused
Mercedes-Benz has come under fire in China after a woman staged a showroom protest because her new CLS 300 coupe leaked oil and she said she could not get a straight answer from the dealer about a repair or replacement.
Local authorities launched an investigation after a video of the 30-year-old customer, surnamed Wang, went viral. In it, she sat on the bonnet of a car in a Mercedes-Benz dealership in Xian, Shaanxi province, and complained about how she was treated.
Wang, who picked up her 660,000 yuan (US$98,400) car from Xian Lizhixing Auto on March 27, said the car alerted her to an engine oil leak the first time she drove it.
In the following two weeks, the dealer changed its position on her complaint several times, she told her audience on Weibo, China's version of Twitter. She said she was promised a new car, then offered a refund, and eventually offered a new engine.
In her video, which was filmed on April 9, she said she was forced to stage a protest because her efforts to protect her consumer rights failed.
"I'm an educated person, with a master's degree. But this incident is humiliating. I now know I should not have tried to bargain with them," she said. "I wouldn't be doing something shameful like this if I thought we could still discuss this reasonably."
The customer said she wanted to buy the car with cash but was persuaded to take out a low interest loan which involved a "financial service fee" of more than 15,000 yuan (US$2,240).
Market regulators in Xian, Shaanxi's provincial capital, started an investigation into the case after it blew up a storm online last week.
On Saturday, negotiations between the dealership and the customer failed, the Xian government's publicity department said on Weibo.
Wang refused a refund and wanted a replacement, it said.
The dealer said it proposed a settlement to the customer, but she refused.
Mercedes-Benz China apologised and said it had sent a team to Xian to try to mediate between the customer and the dealer.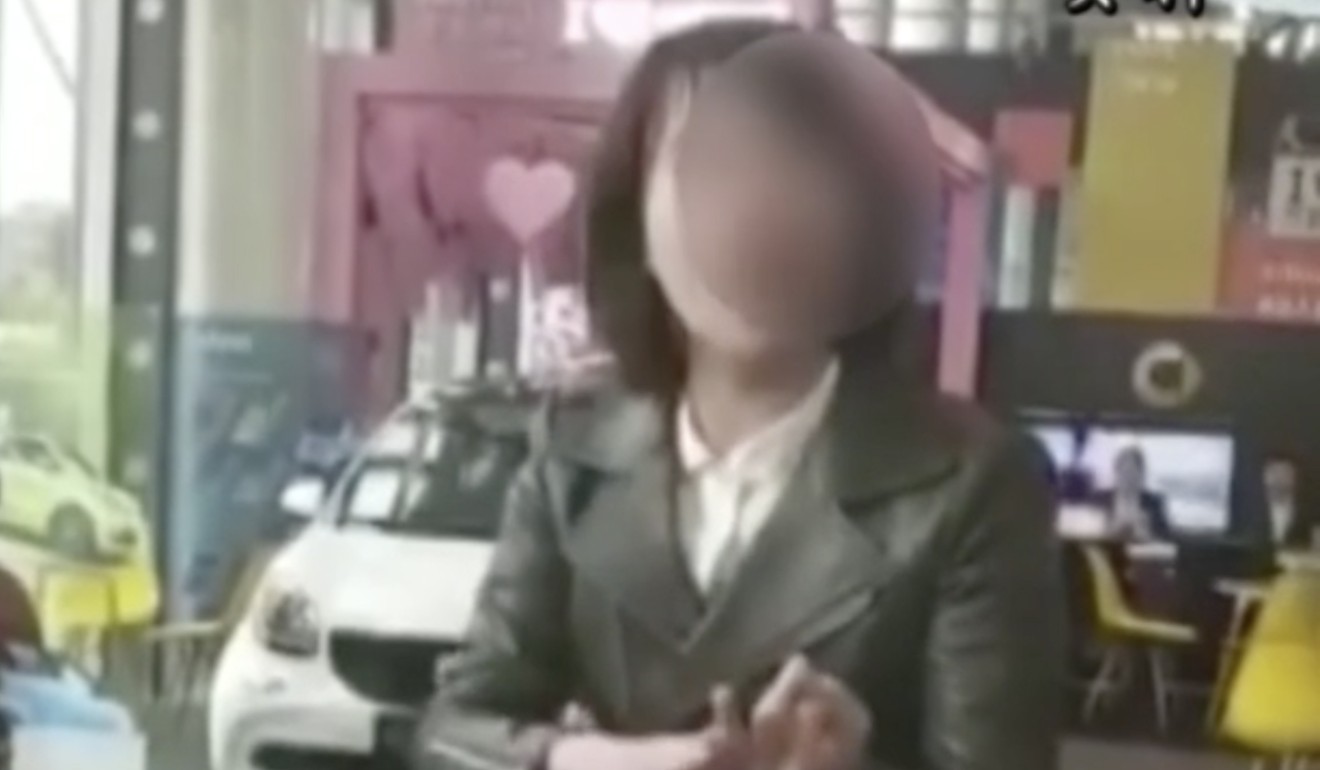 In an interview with Central China Television on Sunday, the car company said it had always complied with the law and never charged dealers or buyers for financial services.
Wang said attempts to involve the authorities failed and she decided to use social media. She said showroom staff objected to her protest and she told them: "You can either call 110 [police] or the industrial and commercial bureau [to report a disturbance to the business].
"I wish I had an opportunity to be detained. I wish more people would learn about all this."
Wang's video aroused heated discussion online, with many people echoing her frustration in seeking help from the government.
"An ordinary person's reasonable pursuit to protect her rights cannot get attention until she goes to the internet and shows users an extreme action. This is pathetic," one Weibo user commented.