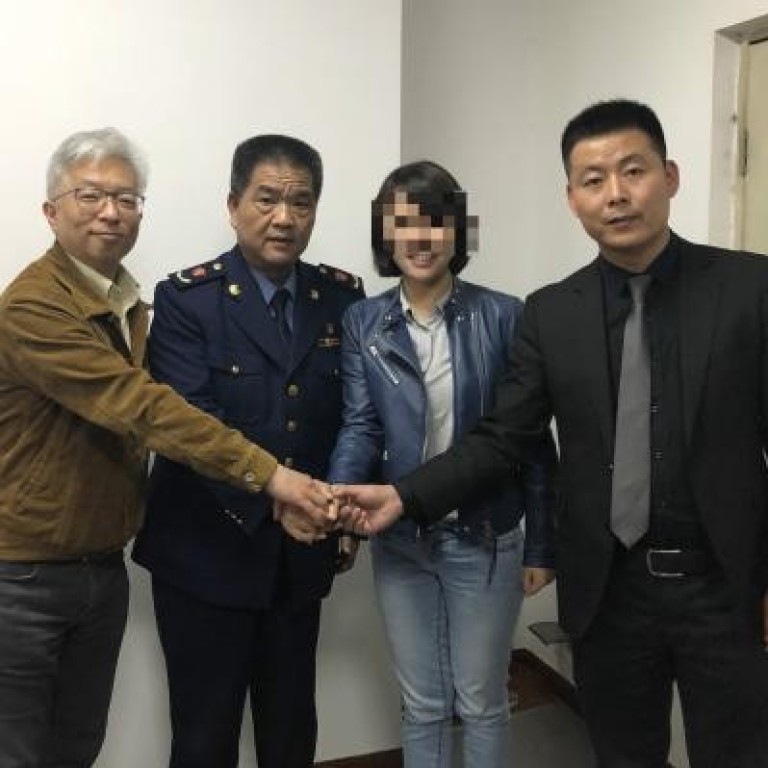 Chinese woman whose Mercedes-Benz oil leak protest video went viral 'satisfied' with settlement deal
Agreement delivers new car, a decade of VIP treatment and a trip to Germany for customer who became so frustrated by dealer's service she ended up in tears
The Mercedes-Benz customer who turned her complaint about a dealer's handling of an oil leak in her brand new CLS 300 into a viral social media video that got 200 million hits has reached an agreement with the showroom to resolve her complaint.
The woman, surnamed Wang, picked up her 660,000 yuan (US$98,690) car at Shaanxi-based Xian Lizhixing Auto at the end of last month. Before she had driven a kilometre, she said in the video filmed weeks later as she sat frustrated and crying on a showroom Mercedes, an oil leak warning appeared.
On Tuesday, Xian Lizhixing Auto agreed to provide a replacement car and refund 15,000 yuan it charged her for financial service fees on the loan she took out to buy her CLS 300, Thepaper.cn reported.
Mercedes-Benz representatives witnessed the signing of the agreement and invited Wang to visit the company's production base in Germany.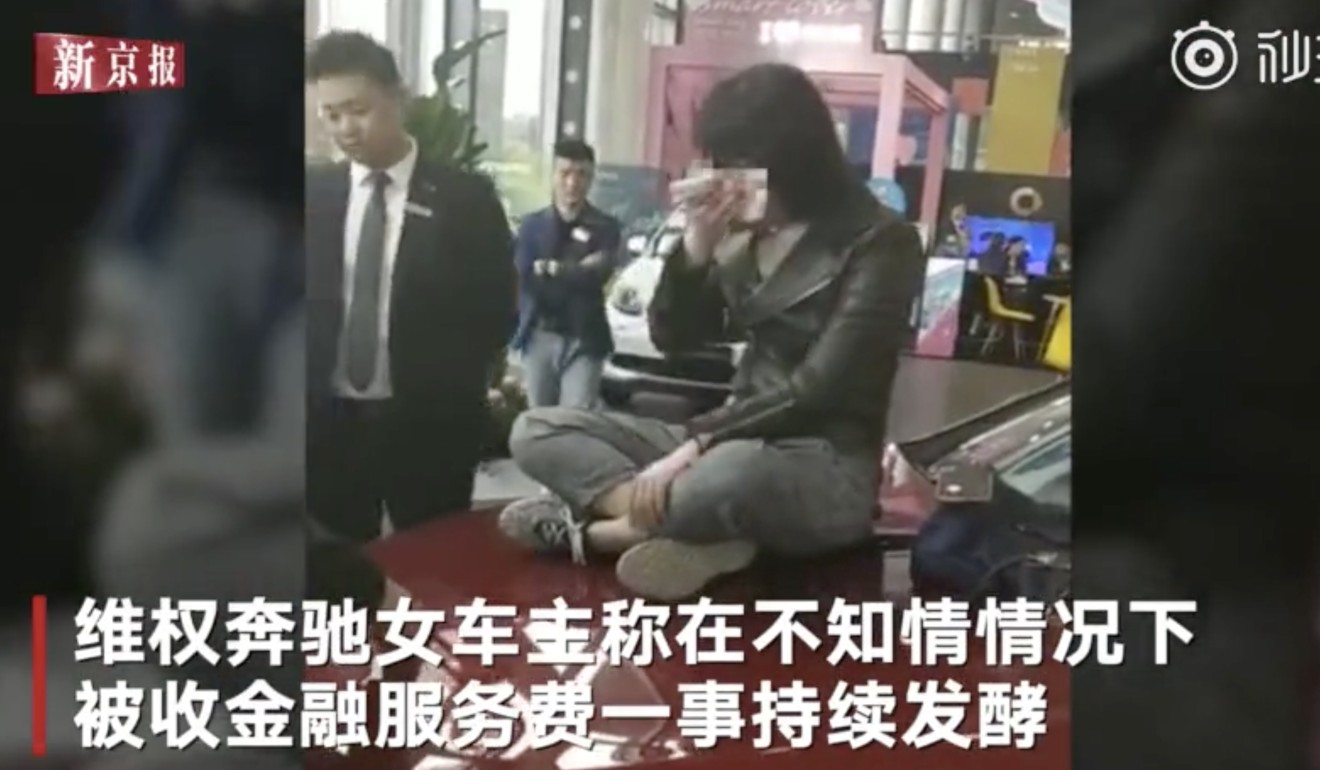 It also said it had suspended the showroom's licence.
"We are launching a compliance investigation of the dealer," Mercedes said. "Before the conclusion is made, we decided to suspend the showroom.
"If any practice of this dealer is found to have violated regulations or compliance rules, we will terminate its showroom licence."
After her video blew up a storm on the internet, market regulators in Xian, the capital of Shaanxi province, launched an investigation, the People's Daily reported.
The tax authorities said they were checking Lizhixing Auto's affairs, while the China Banking and Insurance Regulatory Commission asked its branch in Beijing to investigate whether Mercedes-Benz China's financial business had charged other customers service fees through its dealers, state news agency Xinhua said.
In her video, Wang claimed Lizhixing Auto had changed its position on her complaint several times, from promising a new car, to offering her a refund, and finally to an offer of a new engine.
She said the dealer persuaded her to take out a loan to buy the car, which involved a financial service fee.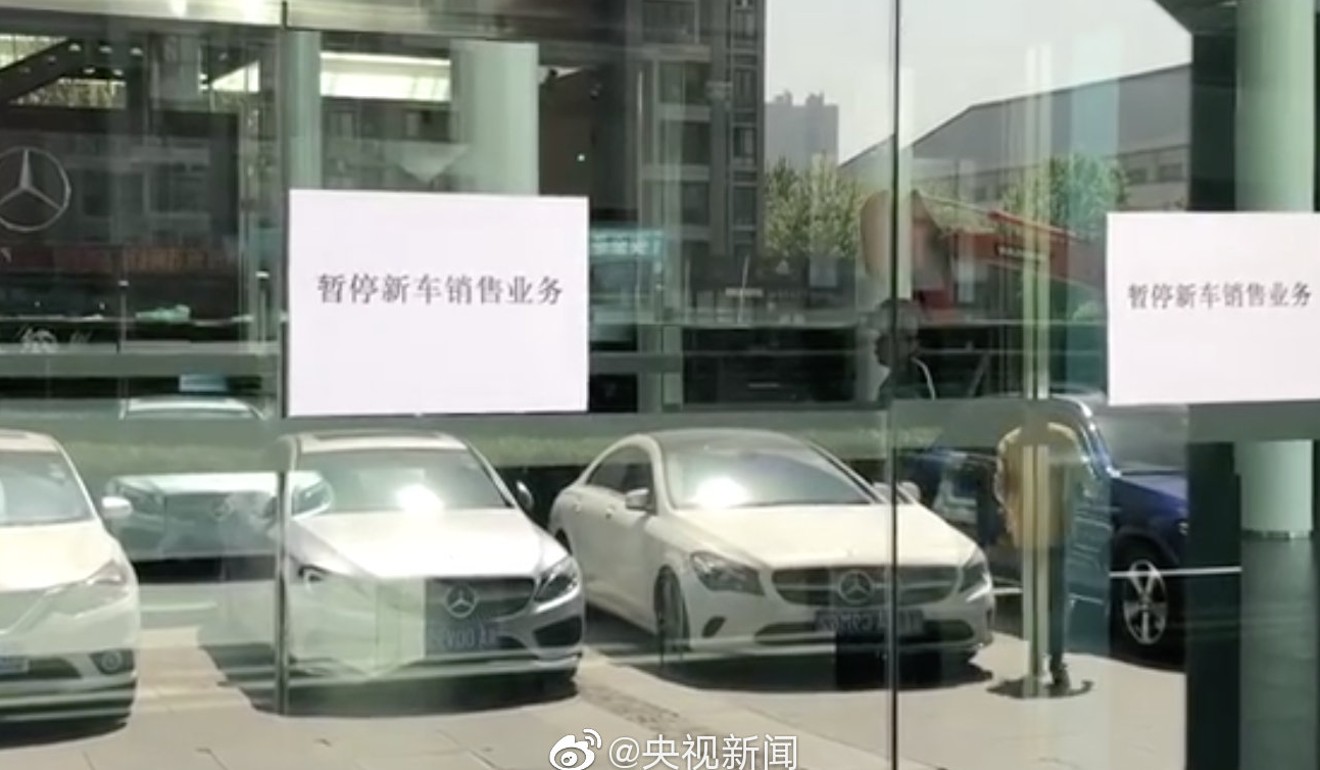 When she made her complaint, Wang said, she asked to speak to senior management, but sales staff did not supply the information.
After attempts to involve the authorities failed, Wang said she had no other option than to use social media to be heard. In the video filmed on April 9, she sat on the bonnet of a car and cried to staff and other customers about how she was treated.
On Saturday, she met the general manager of the showroom, who was not named in media reports, in the presence of market supervisors. The negotiations failed because Wang said she felt the dealer was arrogant and lacked sincerity, a Zhejiang TV report said.
In the agreement, Wang was also offered a decade-long one-on-one VIP service and a belated birthday celebration. She turned 30 on Saturday.
"I think everybody, whether it is a big company or an individual, has rights to have dialogue on an equal basis," Wang told Thepaper.cn.
"In the past, they did not treat me equally. Perhaps they thought they are a big company and I am just nobody," she said. "Now, I am receiving so much attention from internet users. This result is probably not what I expected, but am satisfied with it."
This article appeared in the South China Morning Post print edition as: Video helps Mercedes buyer reach deal on fix