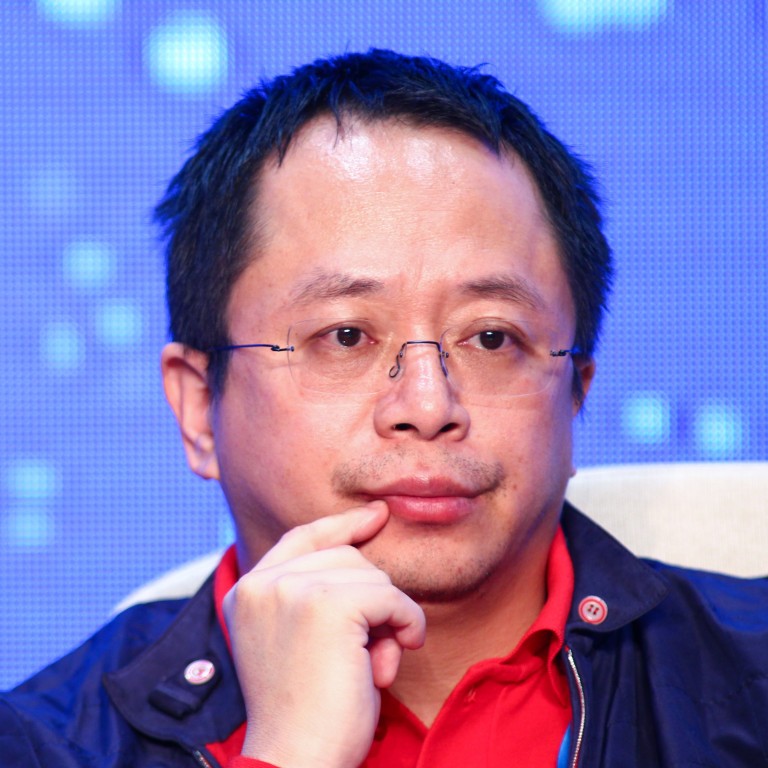 Chinese tech tycoon Zhou Hongyi joins '996' debate, says happy work-life balance impossible
But Qihoo 360 boss says companies can help people feel better about working long hours by making them shareholders
Zhou joins Jack Ma in commenting on debate started by tech workers who say they are forced to work 9am to 9pm, six days a week
Another Chinese tycoon has added his voice to the debate on long working hours in the nation's technology sector, challenging anyone to say they have a good work-life balance.
Speaking at a media briefing on Thursday about the controversial "996" schedule adopted by the industry – which involves people working from 9am to 9pm, six days a week – Zhou Hongyi, the chairman and chief executive of internet security firm Qihoo 360, said striking the right balance was an impossible task.
"I'll call you my big uncle if any of you seated here can say you truly balance family and work," the 49-year-old said.
Referring to someone as "big uncle" – or da ye in Chinese – is a mark of great respect.
Earlier in the week, Zhou, whose has a net worth of US$5.6 billion according to the latest Forbes rich list, suggested that the way for hi-tech companies to make their employees feel better about working long hours was to make them shareholders.
"Make them feel like they are working for themselves," he was quoted as saying on the website of Hong Kong's Phoenix TV. "Then they won't mind about the 996 schedule."
Zhou's comments came after
Jack Ma
, the founder of Alibaba Group, which owns the
South China Morning Post
, expressed his support for long working hours, calling it "a huge blessing that many companies and employees do not have the opportunity to have".
While the tech tycoons got some support online, most social media users were unimpressed.
"Dedication to work is not working long hours all the time," a person wrote on Weibo, China's Twitter-like service.
"It's hard to have a future in a company with a 996 culture because it's not sustainable, either mentally or physically. Such companies just benefit from one batch of young employees after another."
A group of software developers sparked a nationwide discussion last month after taking to the code-hosting platform Github to complain about the 996 concept.
Many said that working long hours for prolonged periods was making them ill and that they were destined to "end up in intensive care".
The comments came as China's technology firms are cutting jobs and benefits amid the worst economic slowdown in nearly three decades.