Tesla
Get more with myNEWS
A personalised news feed of stories that matter to you
Learn more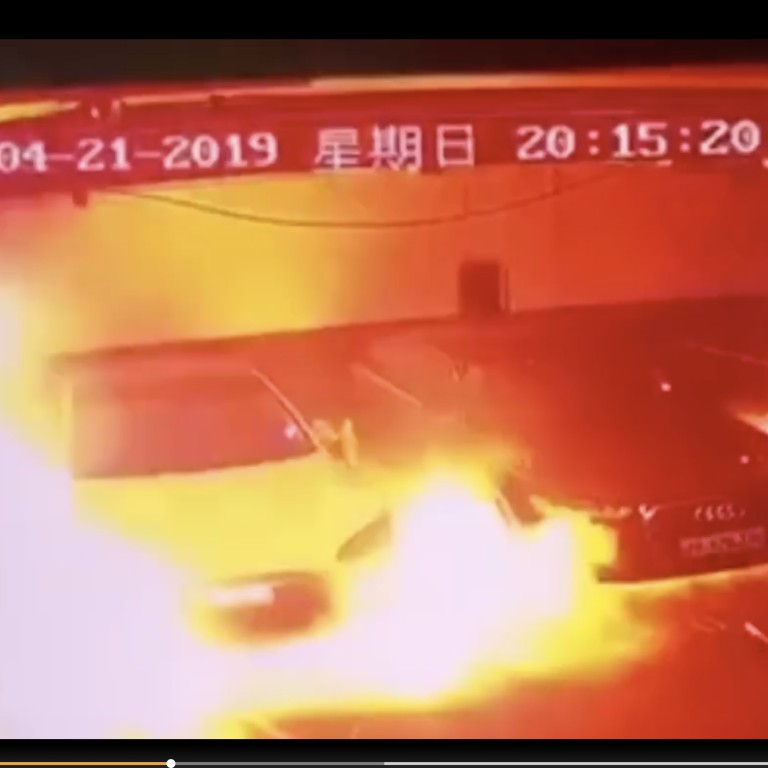 Tesla Model S explodes in Chinese car park, prompting investigation as shocking video shows fireball engulfing vehicle
Surveillance cameras capture moment vehicle suddenly bursts into flames in an underground car park in Shanghai
Audi and Lexus parked next to vehicle also suffer extensive damage from fireball but no one is hurt
Electric car maker Tesla has launched an investigation after one of its cars exploded in a car park in Shanghai on Sunday night.
The local fire department said a Model S parked in an underground car park in Xujiahui burst into flames a few seconds after smoke started billowing from the bottom of a car.
No one was injured but the vehicles parked on either side of the Tesla, an Audi and a Lexus, were also gutted in the blaze, the fire department said on Monday, posting surveillance footage of the incident on its Weibo account.
The cause of the blaze and the value of the property damaged were still unclear, it said.
Tesla, which is building a huge factory on the outskirts of Shanghai, said on Monday that it had sent a team to investigate the incident.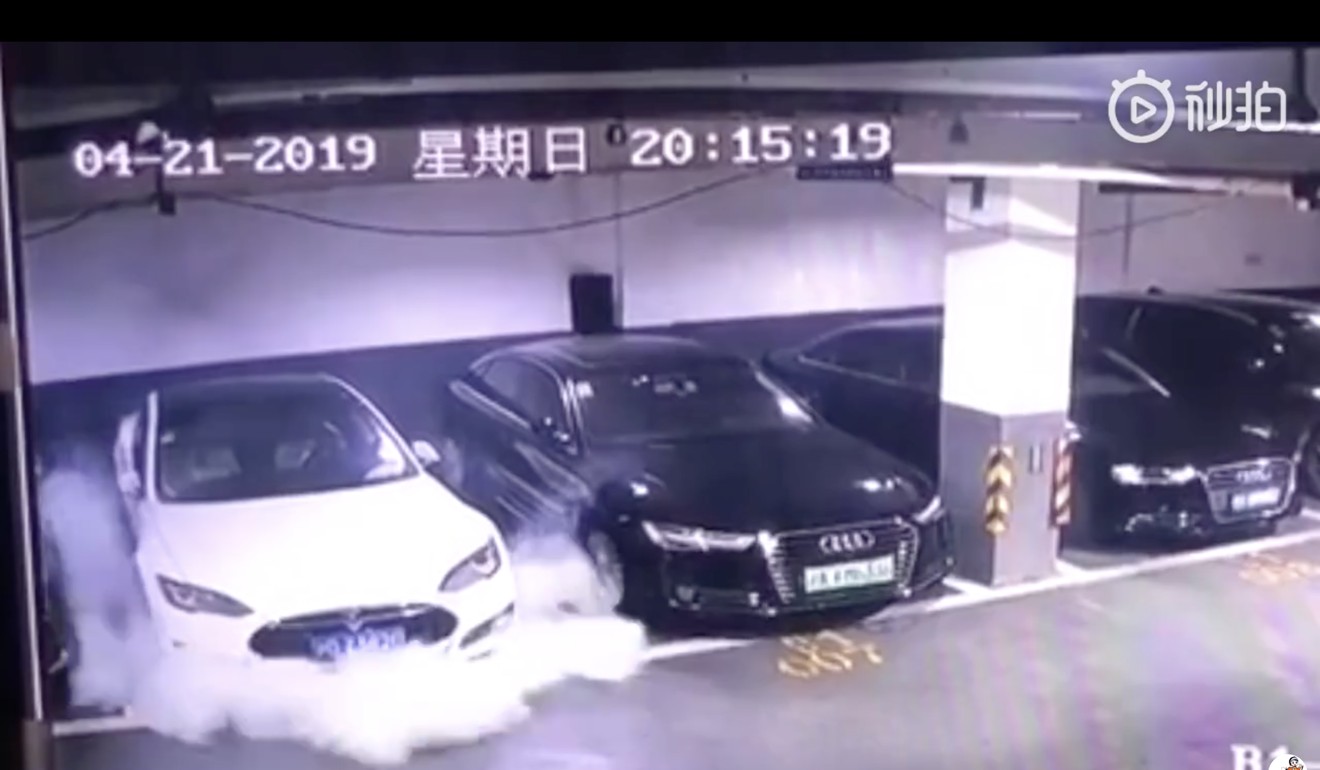 According to the footage, the Tesla was burned so badly that only the frame remained, while the other two cars were also severely damaged.
The explosion occurred at about 8.15pm, roughly 30 minutes after the owner, a man surnamed Huang, parked the car and went to his flat upstairs, the Xinmin Evening News reported.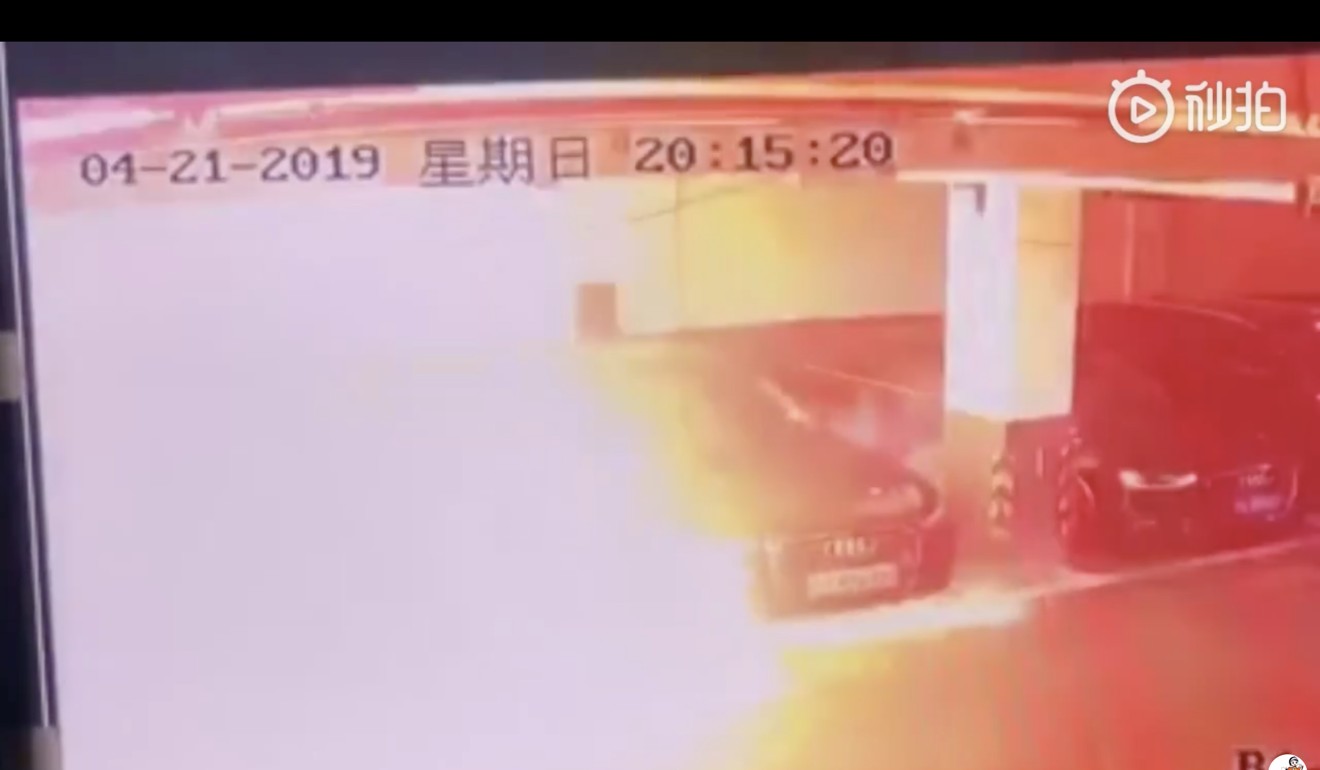 He told the newspaper he bought the vehicle three years ago and it had been working well.
Huang said he was unaware of the explosion until he smelled smoke and saw a fire engine.
"What if I parked it half an hour later than I actually did? Or stayed in the car for half an hour?" he was quoted as saying.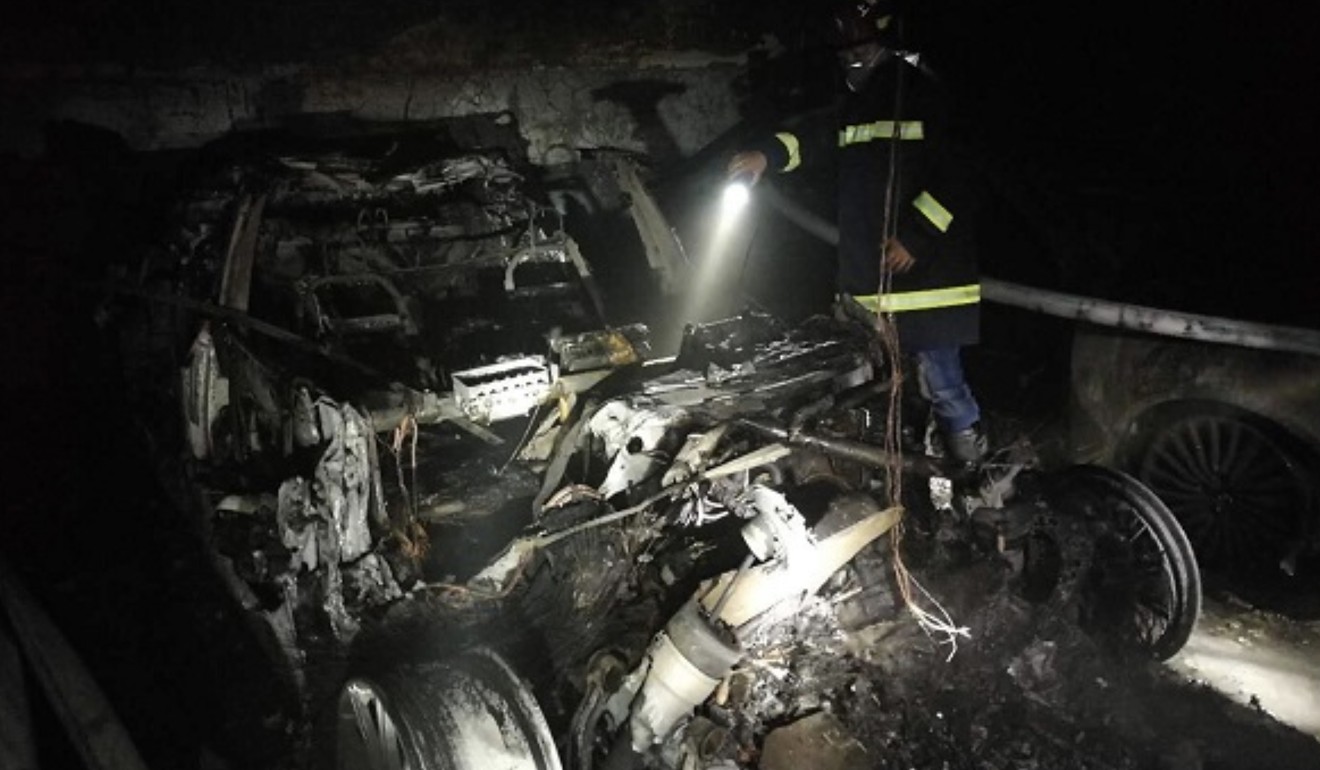 Huang, said his car had been worth just over 1 million yuan (US$150,000) but after the car maker slashed prices earlier this year a basic Model S is now advertised on Tesla's website as selling for over 780,000 yuan.
The price cuts caused controversy on mainland China and Taiwan, with a number of buyers protesting outside showrooms over the plunging value of their newly bought vehicles.
Previous Tesla fires have been reported, but in those cases the vehicles were moving at the time. Last year the former West Wing actress Mary McCormack posted a video on Twitter that showed a vehicle driven by her husband, the film director Michael Morris, bursting into flames in Los Angeles.