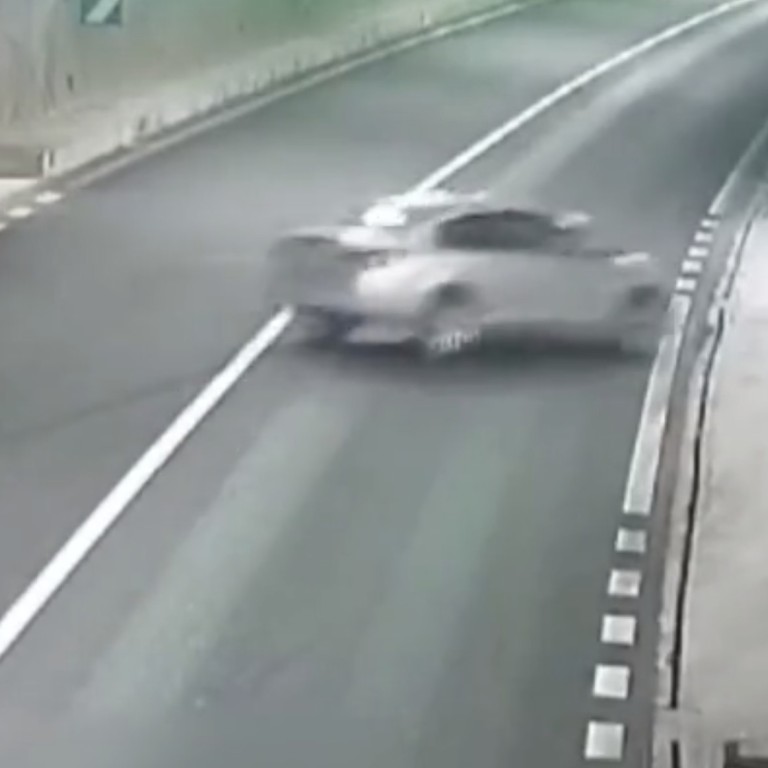 Chinese media call for crackdown on motorists using mobile phones after latest fatal crash
Stiff penalties like those given to drink-drivers needed to make people wake up to the risks, newspaper says
Commentary comes after woman who died in high-speed crash is found to have used her phone 34 times in 30 minutes
The death of a woman believed to have been sending messages on her mobile phone as her car crashed at high speed has sparked calls in the Chinese media for harsher punishments for reckless driving.
"Death or causing death as the result of driving when using a phone is a very serious consequence of people becoming slaves to mobile phones," Beijing Youth Daily said in a commentary on Thursday.
"To reverse the harm caused by this behaviour, they must be punished in line with the punishments for drink-driving."
The article came after Pearvideo.com on Sunday published footage from a surveillance camera of the fatal accident in southeast China's Fujian province. The film shows the woman's car speeding through a tunnel before veering on to the wrong side of the road and crashing into a wall. It then flips over and bursts into flames.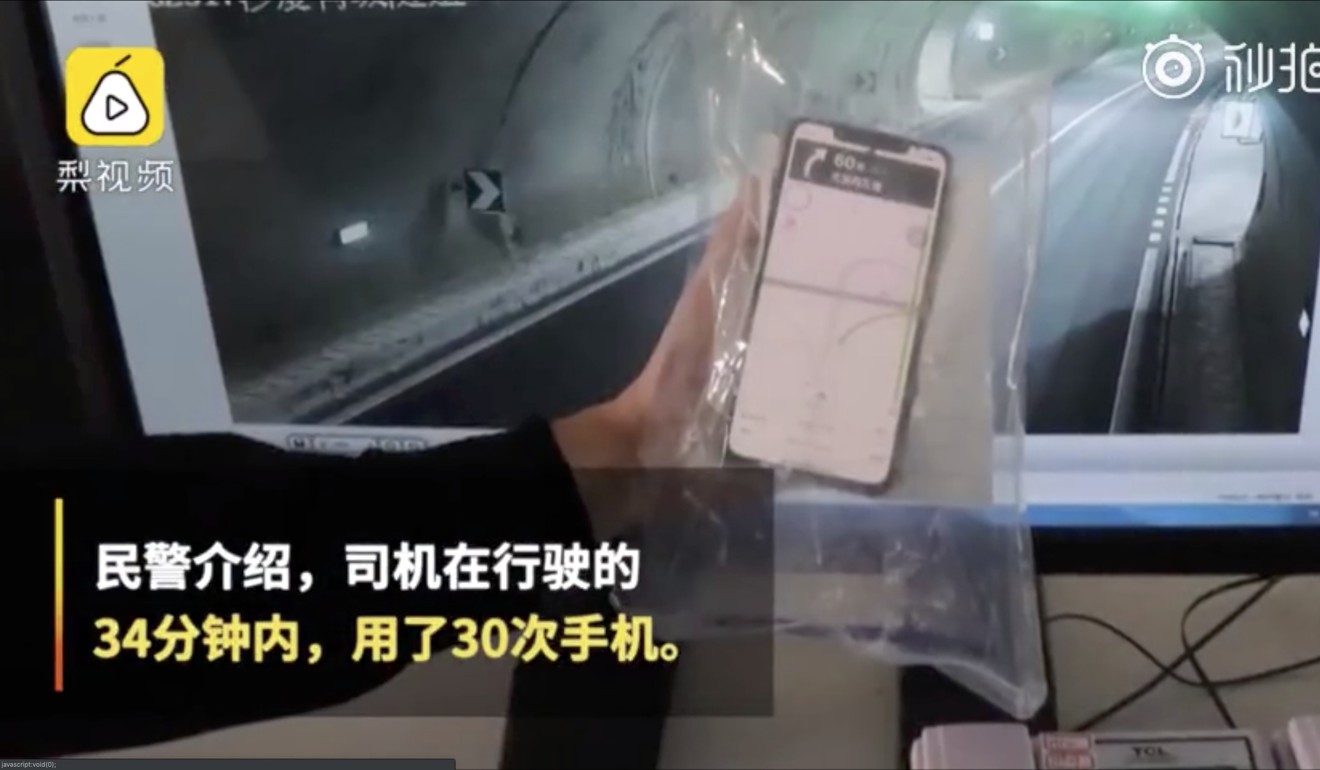 A police officer interviewed in the video said the driver, who was not identified, had not been wearing a seat belt at the time of the accident and had been observed speeding, cutting in and out of lanes and using her phone 34 times in just 30 minutes.
"I think all four factors contributed to her accident," he said. "But the fundamental ones were speeding and using a mobile phone when driving."
The video report said the woman sent a total of 16 text and voice messages from behind the wheel, one of which said that she was driving at 120km/h (75mph).
While drink-driving is a criminal offence in China – with a maximum penalty of six months' detention, loss of licence and a five-year ban – the top punishment for using a phone while behind the wheel is a 200 yuan (US$30) fine and the loss of two licence points. Drivers start with 12 points and can be suspended from driving if they lose them all.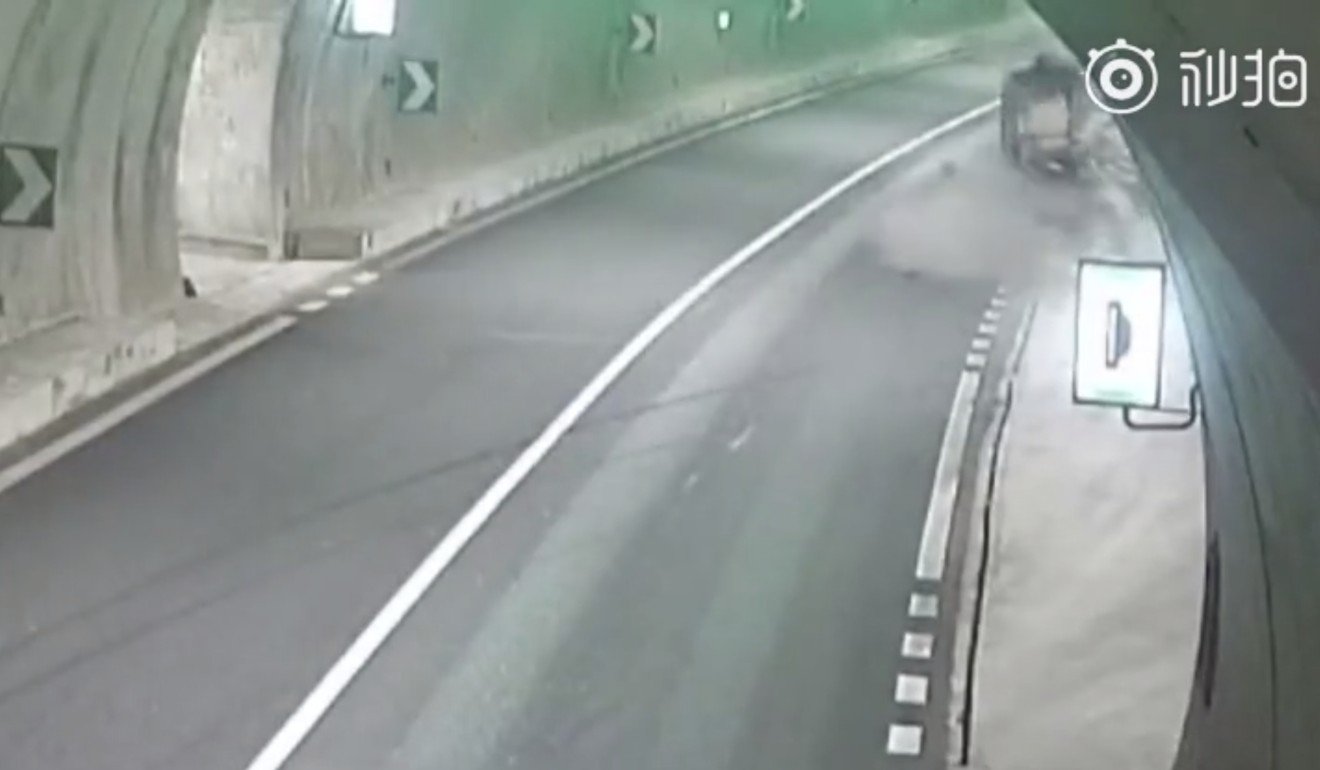 According to a Ministry of Transport survey cited by Beijing Youth Daily, people are 2.8 times more likely to have an accident if they make a phone call while driving and 23 times more likely if they look at their handset.
While the strict enforcement of drink-driving laws had helped to change motorists' behaviour, using a phone behind the wheel was still widely regarded as acceptable behaviour, the commentary said.
"I don't know how many disasters like the woman in Sanming [a city in Fujian] are needed to alert people," it said.
"[But] amending the road traffic safety law to make [the offence of] driving while using a mobile phone equivalent to that of drink-driving and implementing corresponding penalties can … help to reduce the devastating consequences."
A commentary on Gmw.com, the website of the official Guangming Daily newspaper, also called for the offence to be criminalised.
People knew the risks but disregarded them because the legal consequences were very small, it said.
This article appeared in the South China Morning Post print edition as: Calls grow to treat texting while operating a vehicle the same as drink driving