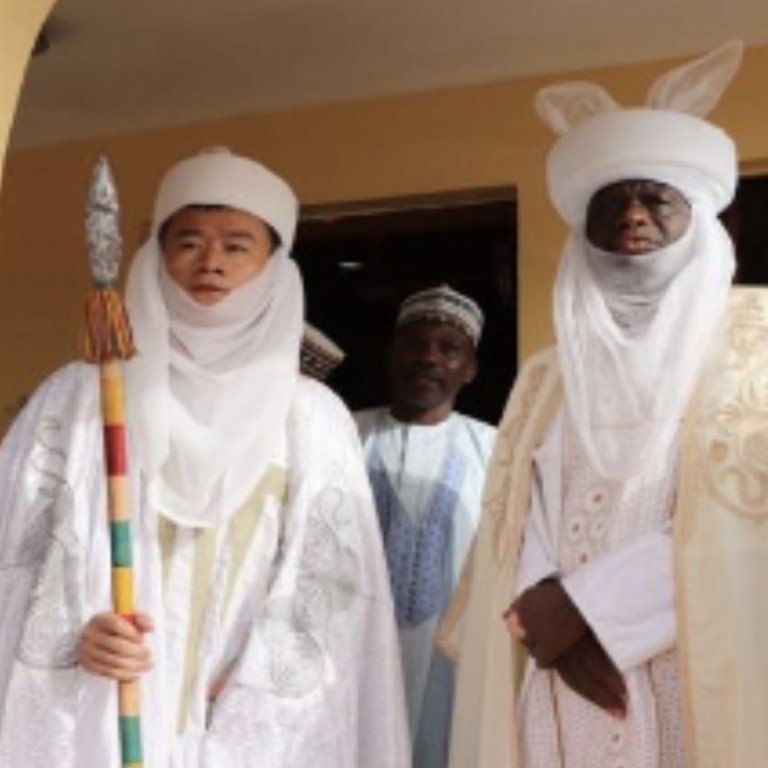 Chinese engineer made Nigerian tribal chief for role in development
Emir of Jiwa confers honour on construction company employee to thank him for helping to improve infrastructure in the capital Abuja
A man from central China has been made a Nigerian tribal chief for his contribution to infrastructure development in the African country.
Kong Tao, 34, was granted the title by the Emir of Jiwa district in Nigeria's capital, Abuja, last month, nine years after he was sent by his employer to the city as an assistant engineer responsible for a railway project, Dahe Daily reported on Sunday.
Kong, from Puyang in Henan province, is now general manager of the operation division of the China Civil Engineering Construction Corporation's Nigerian branch.
Over the years, Kong and his team had built two major railways in Abuja, repaired two public roads, built three buildings for a school and a soccer field for a village, the report said.
Kong told the Beijing Times the emir, Alhaji Idris Musam ,had wanted to express his gratitude for the benefits his work had brought to the area and the numerous jobs the company's projects had created.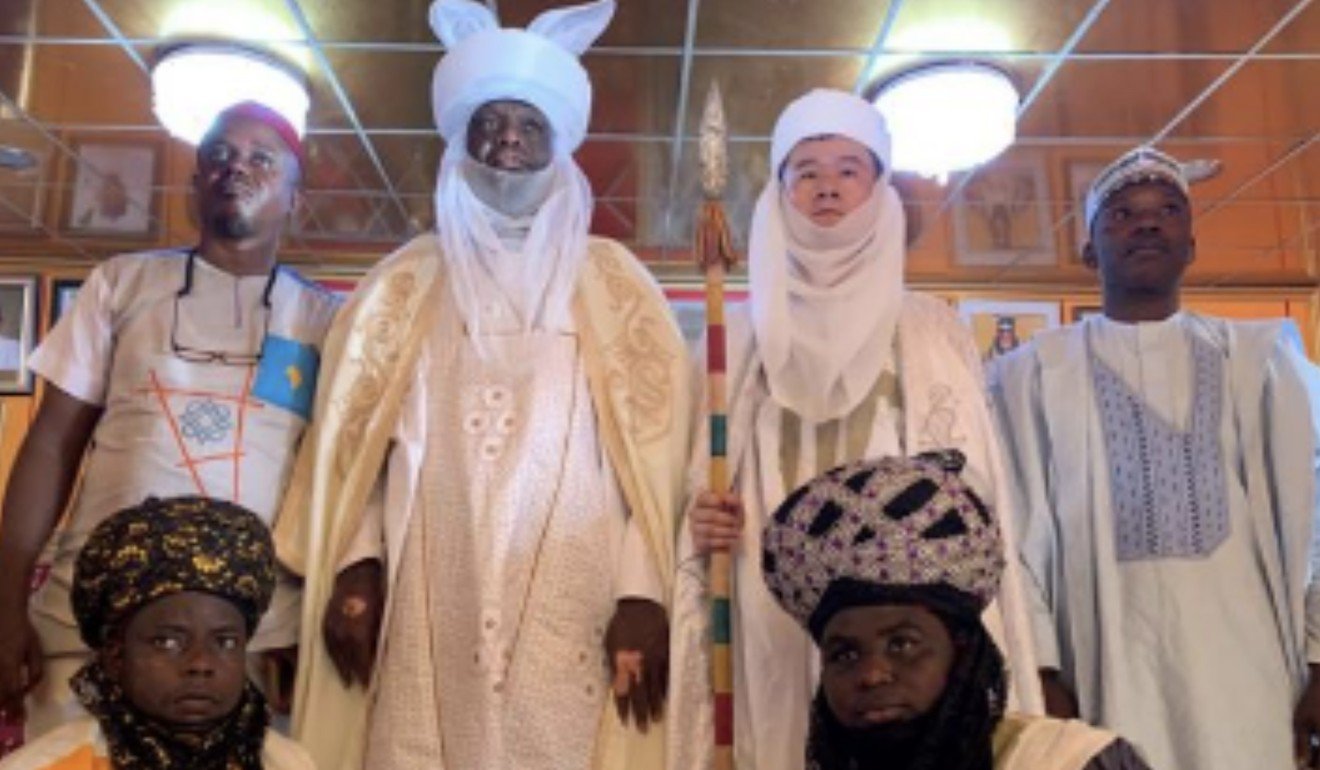 "China's having a bigger influence," Kong said. "Local residents … want to keep good relations with China."
The chieftainship is permanent, but Kong said it was more of "an honour and responsibility", adding that he wouldn't directly interfere in local affairs.
His story generated more than 180 million views and about 10,000 comments on Weibo, China's Twitter-like microblog service, with many giving Kong a thumbs up.
He is not the first Chinese citizen to be given the honour.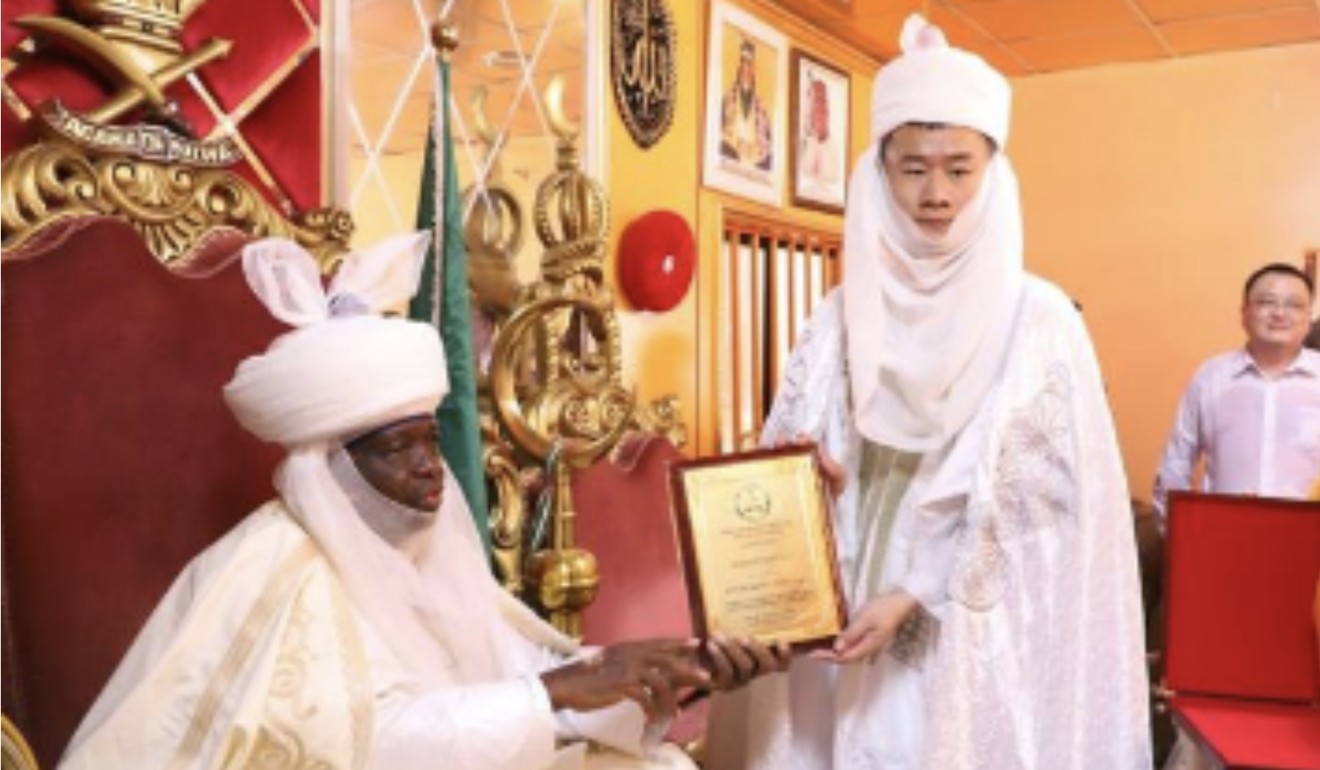 In December, Li Manhu, an employee of the Nigerian branch of CGCOC Group, a state-owned overseas construction company, received the same honour from the Emir of Etung in southern Nigeria's Cross River.
State news agency Xinhua reported that the 27-year-old was given the title because the project he was responsible for, a bridge connecting Nigeria with neighbouring Cameroon, brought great benefits to residents.
Hu Jieguo, who was appointed a tribal chief in 2001 for his contributions to local society, was the first Chinese expatriate to receive such an honour in Nigeria.
Formerly an English teacher in Shanghai, he went to the country in 1975, working in his father's textile factory. He later started a Chinese restaurant and built several primary schools.