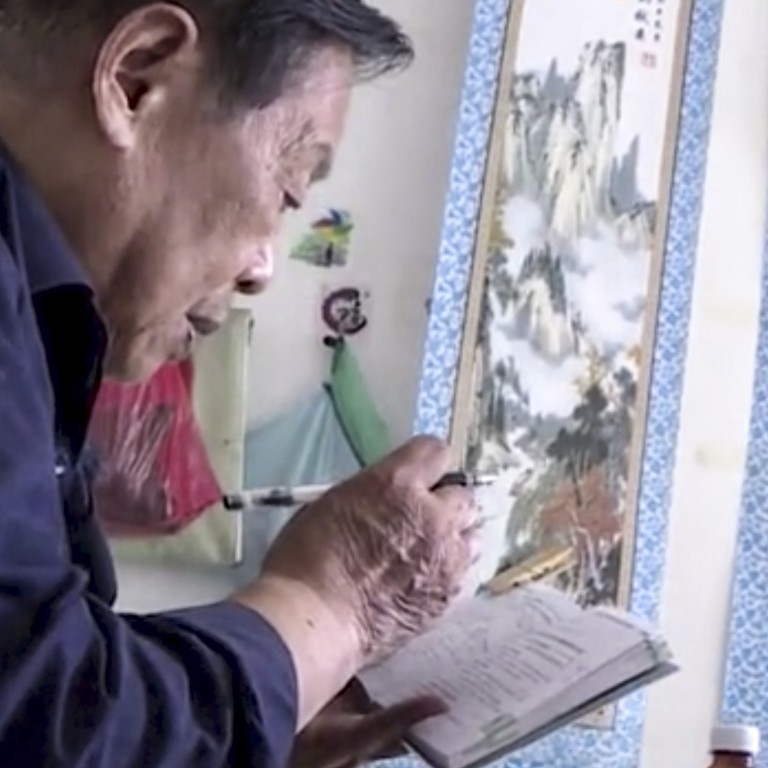 Last go at exam success for China's 'gaokao grandpa'
An 84-year-old man is making his fourth attempt at the gruelling university entrance exam
Since the rules changed in 2011 more people are taking the test multiple times
Among the more than 10 million candidates taking part in China's annual university entrance exam on Friday is an 84-year-old man making his fourth, and final, attempt.
Yao Keliang, a retired worker from Huainan in the southeastern province of Anhui, said he was well prepared for the national standard test – known as gaokao – which is the sole criteria for admission to higher education in China. He aims to attend one of the country's top universities, such as Peking University or Beijing Normal University.
Yao, who uses a magnifying glass to read books, sat for the exam in 2012, 2014 and 2018, earning the nickname "gaokao grandpa" from Chinese internet users, according to online news portal The Paper. This year, his granddaughter will also be taking the test, but Yao says he is not competitive as the younger students.
"But I have taken the test before and I am experienced," he said. "What's more, I know what gaokao looks like and I am not nervous at all."
Yao's previous test scores were poor, denying him entrance to China's elite schools. Whatever his results are this year, he said he would not take the gaokao again.
"I can't do something ending up without an achievement. I must do some remarkable things," Yao was quoted as saying. "What I am doing is a poetic example of living and learning."
To prepare for gaokao, he spends at least two hours each day studying and forgoes the leisure activities that are popular among elderly people, such as playing cards. Yao said his children supported his academic ambitions, as he was not doing bad things like gambling.
Yao admitted he found study "brain-consuming" and said he had to "accumulate knowledge little by little". Mathematics is his most difficult subject.
Since China abandoned restrictions on candidates – which required them to be under 25 and unmarried – in 2001, there have been several people like Yao who have taken the gaokao multiple times in hopes of realising their dreams of going to university.
A 52-year-old man from Chengdu in Sichuan province, southwest China, will site the gaokao for the 23rd time this year. Liang Shi, a local businessman, said his dream was to study mathematics at Sichuan University, according to The Beijing News.
Liang said he was prepared to continue his gaokao crusade, if necessary, until he turned 80 years old.