Huawei
Get more with myNEWS
A personalised news feed of stories that matter to you
Learn more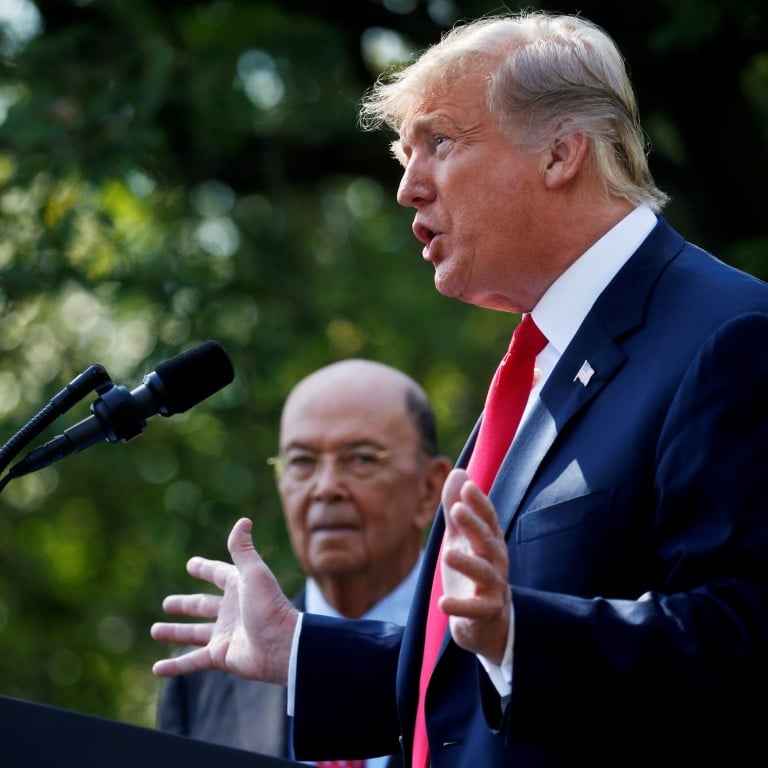 US 'will let firms sell to Huawei if no national security risk', as trade talks resume by phone
Stipulation helps ensure 'we don't just transfer revenue from US to foreign firms', Commerce Secretary Wilbur Ross says – but Chinese company would stay on Entity List
White House economic adviser Larry Kudlow says Beijing is expected to act promptly on agreed agriculture purchases
The United States will allow American companies to sell technology to the blacklisted Chinese telecommunications giant Huawei where there is no threat to US national security, Commerce Secretary Wilbur Ross said on Tuesday.
Ross' comment was made as top trade negotiators from the two nations spoke by phone, after an agreement to resume negotiations by presidents Donald Trump and Xi Jinping at the Group of 20 summit in Osaka in late June.
White House economic adviser Larry Kudlow said the phone conversation was "constructive". He said the two sides were talking about a face-to-face meeting, but warned that negotiations would be tough.
"President Xi is expected – we hope in return for our accommodations – to move immediately, quickly, while the talks are going on, on the agriculture [purchases]," Kudlow said on Tuesday at an event hosted by CNBC. "That's very, very important."
A brief statement by the Chinese commerce ministry said Vice-Premier Liu He and Minister of Commerce Zhong Shan spoke to US Trade Representative Robert Lighthizer and Treasury Secretary Steven Mnuchin to "exchange views on the consensus reached by their leaders in Osaka".
A US official said in a short statement after the call that "both sides will continue these talks as appropriate".
Ahead of the phone conversation, Chinese state media had cautioned that China would not buy more American products – which Trump said China had committed to following his meeting with Xi in Osaka – if the US "flip-flopped" on its promises. Observers said the restriction on Huawei would be a contentious issue.
In May, the commerce department placed Huawei and 68 affiliates on its Entity List, prohibiting the sale of US technology to the smartphone maker.
That May 16 ruling followed the US government's determination that there was cause to believe Huawei was involved in "activities contrary to the national security or foreign policy interests of the United States".
Following a summit between the two countries' leaders aimed at restarting stalled trade talks, however, Trump announced that the US would continue to sell products to Huawei, given certain provisions.
"To implement the president's G20 summit directive two weeks ago, Commerce will issue licences [for sales to Huawei] where there is no threat to US national security," Ross said on Tuesday at a conference hosted by the Bureau of Industry and Security (BIS), the Commerce Department arm that oversees export control.
Such a move would help the US government ensure that "we don't just transfer revenue from the US to foreign firms", he said.
But emphasising that Huawei would remain on the Entity List and that the "presumption of denial" for applicants seeking exemptions would remain in place, Ross said the US government was "alert to China's civil-military fusion strategy, and understand[s] China's tenacious pursuit of American technologies it needs to modernise its military".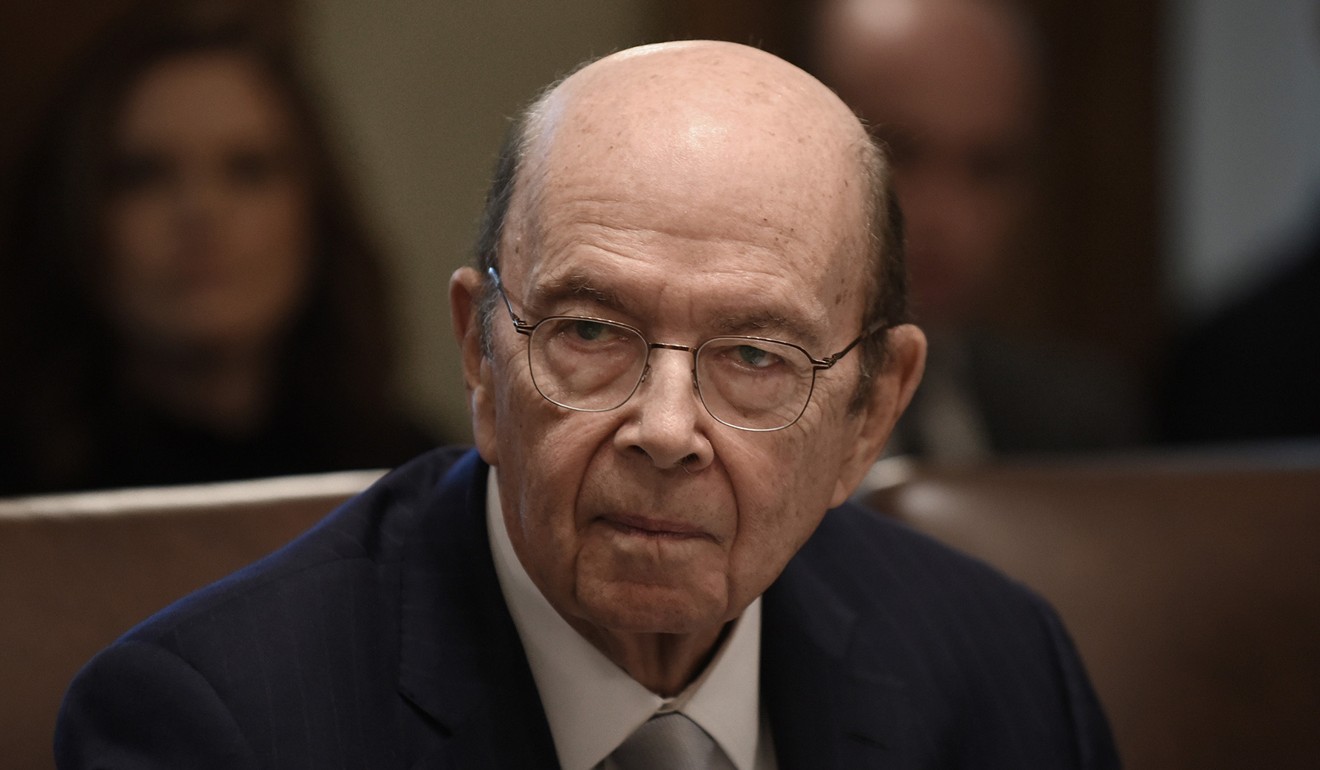 Ross, who has taken part in many of the principle-level trade negotiations between the US and China over the past year, also confirmed on Tuesday that his department would be issuing regulations in mid-October aimed at safeguarding the US telecommunications supply chain.
Prepared in response to an executive order announced by Trump in mid-May, the regulations – though country- and company-agnostic – are widely considered to function as a tool with which the US can freeze Huawei out of the US 5G market entirely.
Speaking elsewhere on Tuesday, former US Secretary of Defence Ash Carter said restrictions on Huawei and US companies doing business with it were necessary, but called on the US to extend its sights beyond the Chinese company in the race for technological dominance.
"We should be looking to leapfrog," Carter, who served as former US president Barack Obama's defence chief between 2015 and 2017, told an audience at the Council on Foreign Relations in New York. "Huawei is a defensive play. We need an offence."
Beijing has been consistently critical of the US government's treatment of Huawei, including its bid to extradite the company's chief financial officer, Sabrina Meng Wanzhou, who remains under house arrest in Vancouver, Canada, to face charges of financial fraud.
In late May, China's Ministry of Commerce unveiled a plan to roll out an "unreliable entities list" targeting foreign companies, widely considered to be in response to the US government's blacklisting of Huawei.
White House economic adviser Larry Kudlow, who had said that relaxing restrictions on Huawei after the G20 summit did not amount to a "general amnesty", confirmed in a recent interview with Bloomberg that Trump considered the company to be "part of the general talks regarding trade".
Such an approach would appear to be at odds with remarks by US trade chief Lighthizer, who has repeatedly sought to cast Huawei's predicament as separate from matters of trade.
Any further concessions to Beijing on Huawei are certain to be met with broad opposition in Congress, where there is growing bipartisan consensus for a tough response to behaviour by the Chinese government or companies deemed a threat to US national security.
Following the president's announcement in June that US companies could continue to sell to Huawei, Senator Marco Rubio said that Congress could act to commit the Trump administration to re-tightening restrictions.
"If President Trump has in fact bargained away the recent restrictions on [Huawei], then we will have to get those restrictions put back in place through legislation," the Florida Republican tweeted.
"And it will pass with a large veto-proof majority."
Additional reporting by Mark Magnier